April is National Poetry Month! Since I happen to be a bit of a fan and spent too much of my undergraduate and graduate career reading (and writing about) it, you can't hold it against me if I go digging into our literature holdings for this blog post. Although we aren't actively engaged in acquired a lot of literary materials, we do have some great holdings on our shelves. In the past, we received collections of books from English faculty, as well as a few manuscript collections relating to literary figures. We have a first edition of James Joyce's Ulysses(number 222 of the first 1000), a signed Langston Hughes, a signed F. Scott Fitzgerald, the author's edition of Walt Whitman's Leaves of Grass…You get the idea. But we also have our fair share of poetry. All this month on the culinary history blog, I'm writing about poetry relating to food, so I won't get into that subject here. While there is basically too much for me to choose from, I picked out a few volumes from our shelves that show the variety of poems you might find in Special Collections. Beyond that, I encourage you to check out our catalog or pay us a visit. We'll be happy to help you find a poem or poet to suit your mood!
We're starting with some Latin poetry by Catullus. Although this particular book comes from 1820, the poetry is much older. As you can see, each poem is laden with commentary by a 19th century scholar. Catullus wasn't known for being a very clean or appropriate poet, so through this volume, some previous owner wrote "vile" or "indecent" next to many of the poems. I'm sharing a far less controversial poem–the English translation is posted below.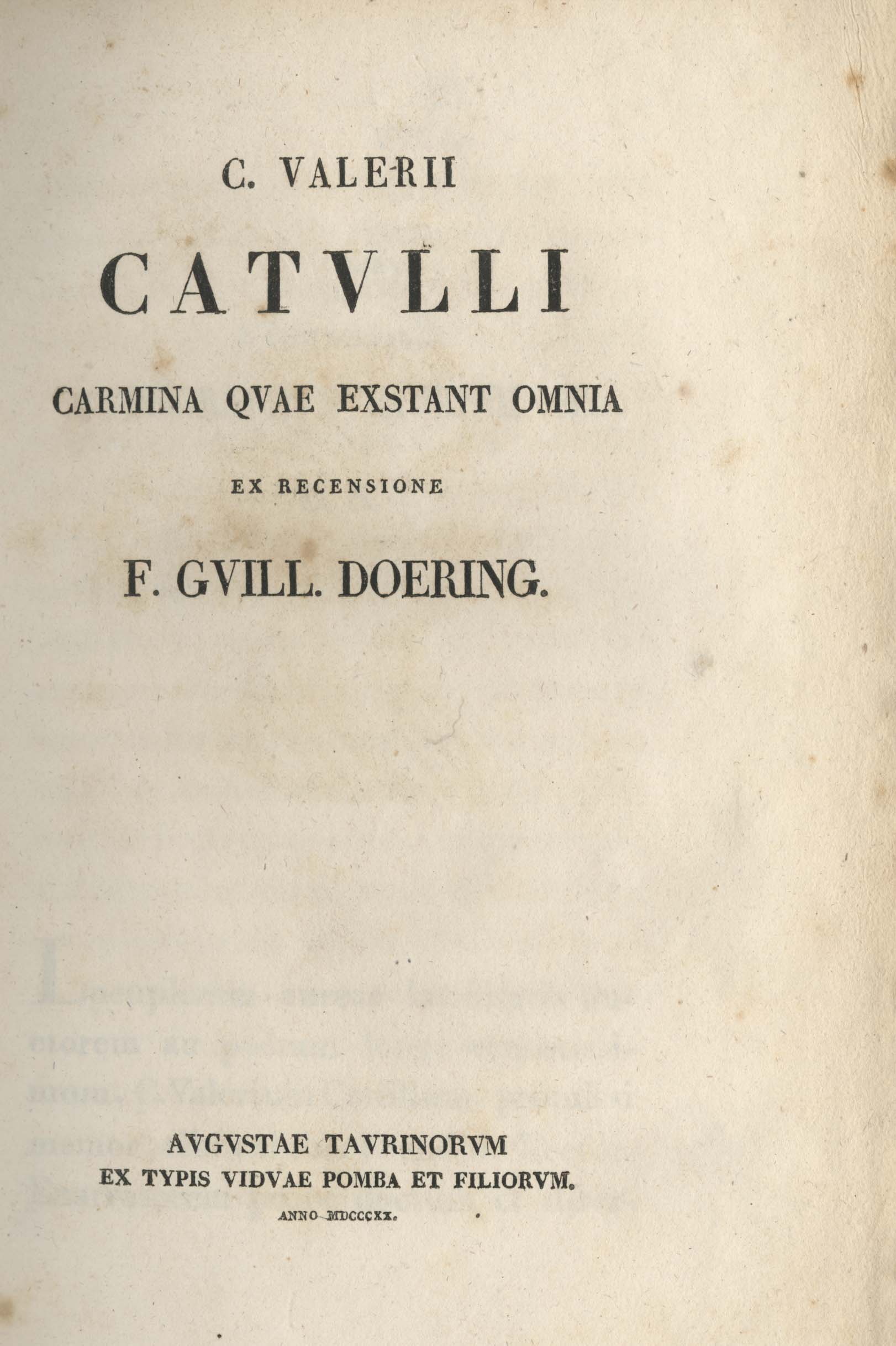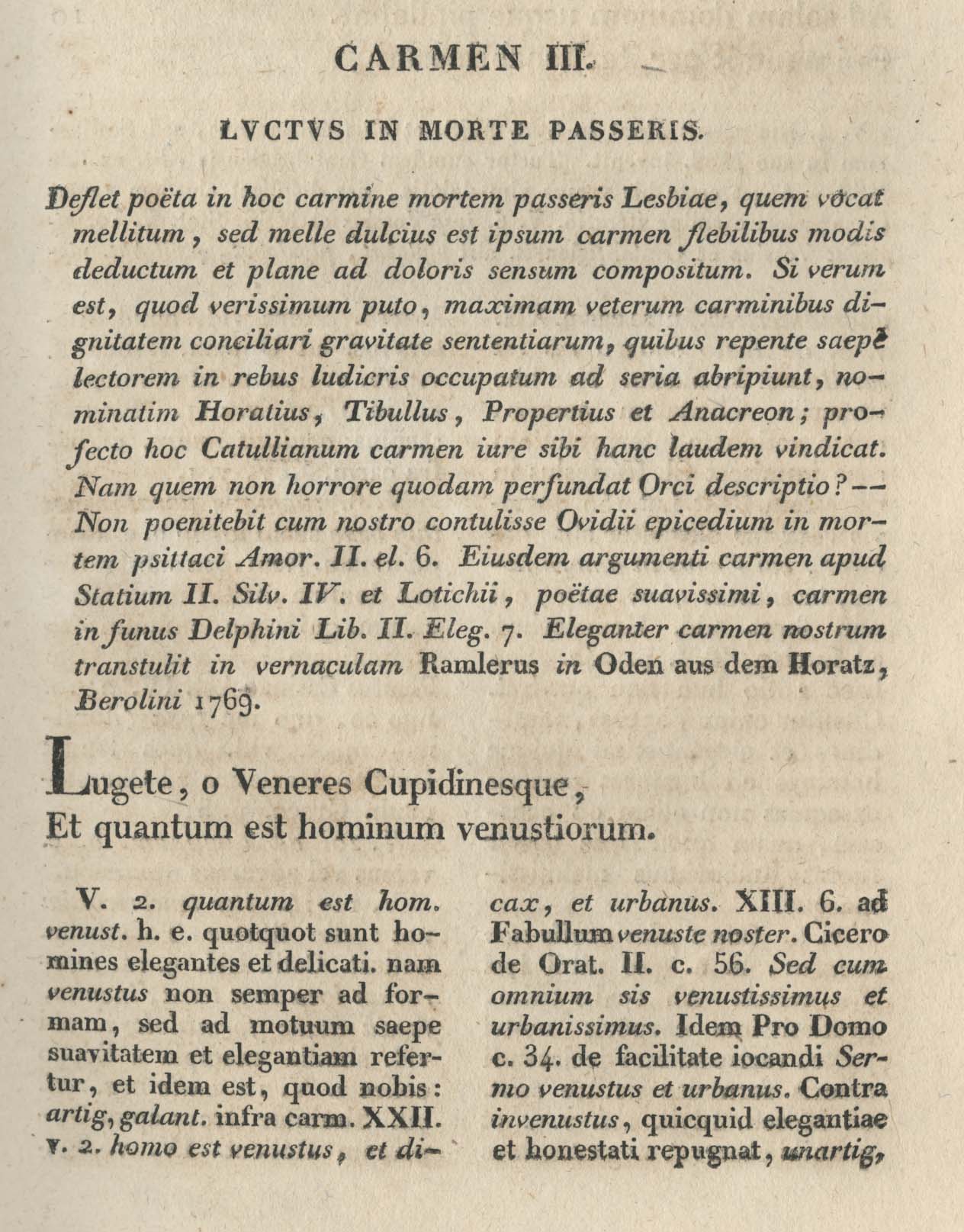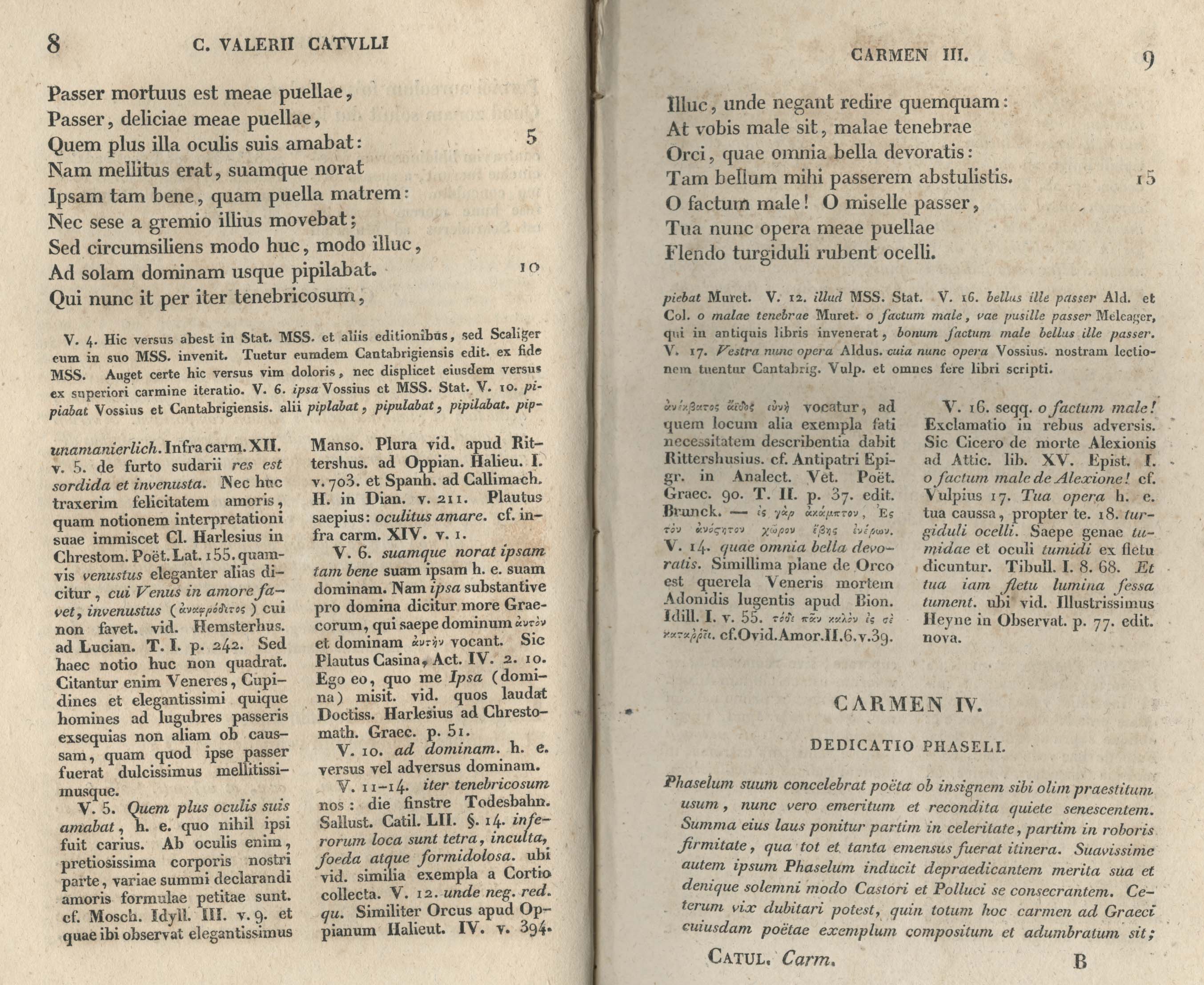 Mourn, O Venuses and Cupids
and however many there are of more charming people:
my girl's sparrow is dead
the sparrow, delight of my girl,
whom that girl loved more than her own eyes.
For he was honey-sweet and had known
the lady better than a girl [knows] her mother herself,
nor did he move himself from that girl's lap,
but hopping around now here now there
he chirped constantly to his mistress alone,
he who now goes through the shadowy journey
thither, whence they deny that anyone returns.
But may it go badly for you, evil shadows
of hell, who devour all beautiful things.
You have taken from me so beautiful a sparrow.
Oh evil deed! Oh wretched little sparrow!
Now through your deeds the eyes of my girl,
swollen with weeping, are red.
Next up, I found a 1909 facsimile volume of the text and manuscript of an 1818 unpublished John Keats poem. The poem is longer than one page, but below are the first pages of the "clean" text, as well as the first page of the actual manuscript. The poem may even be older than 1818, since Keats likely worked on it before he dated it as "finished," since Fanny was born in 1803 and Keats was eight years older than her.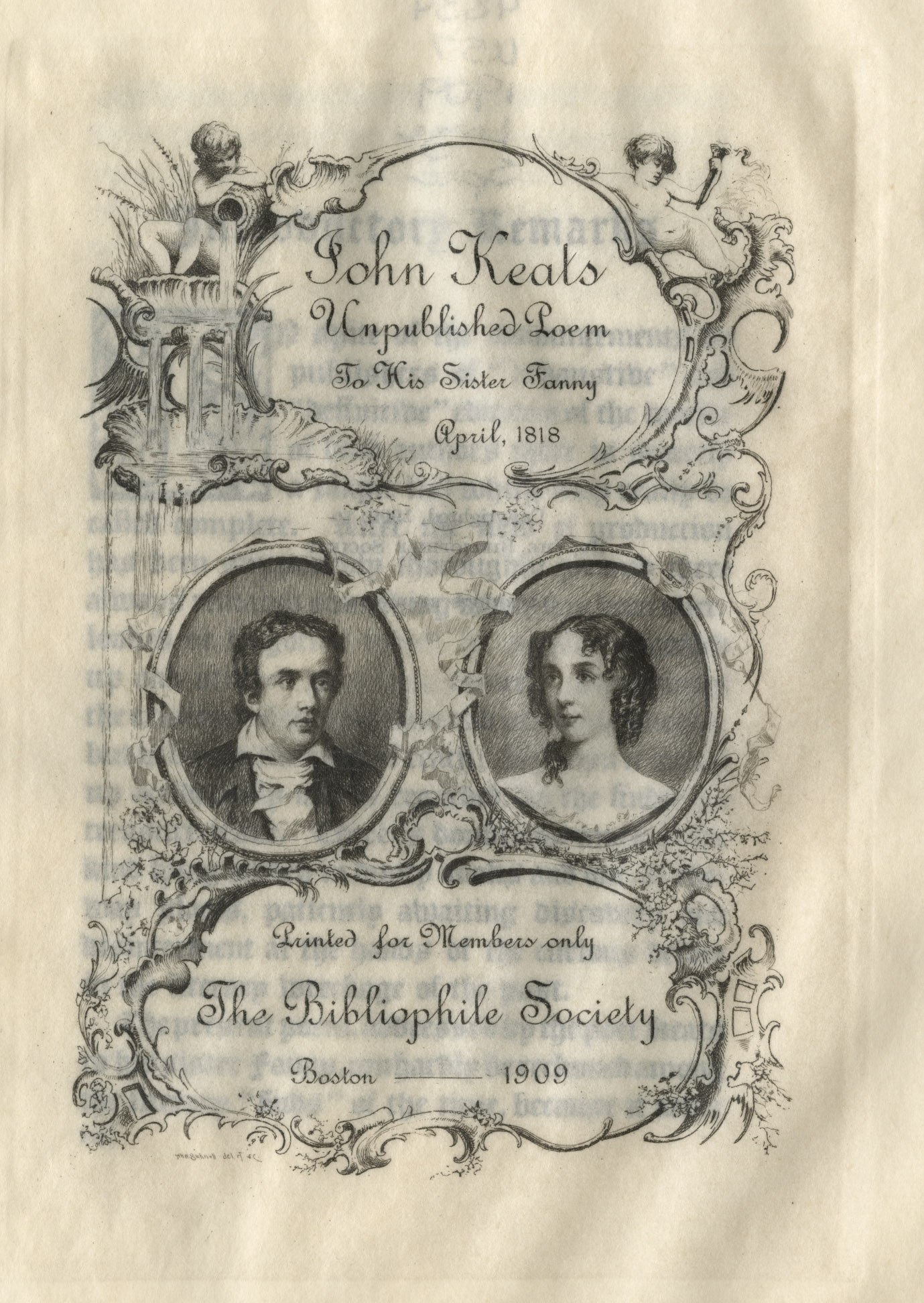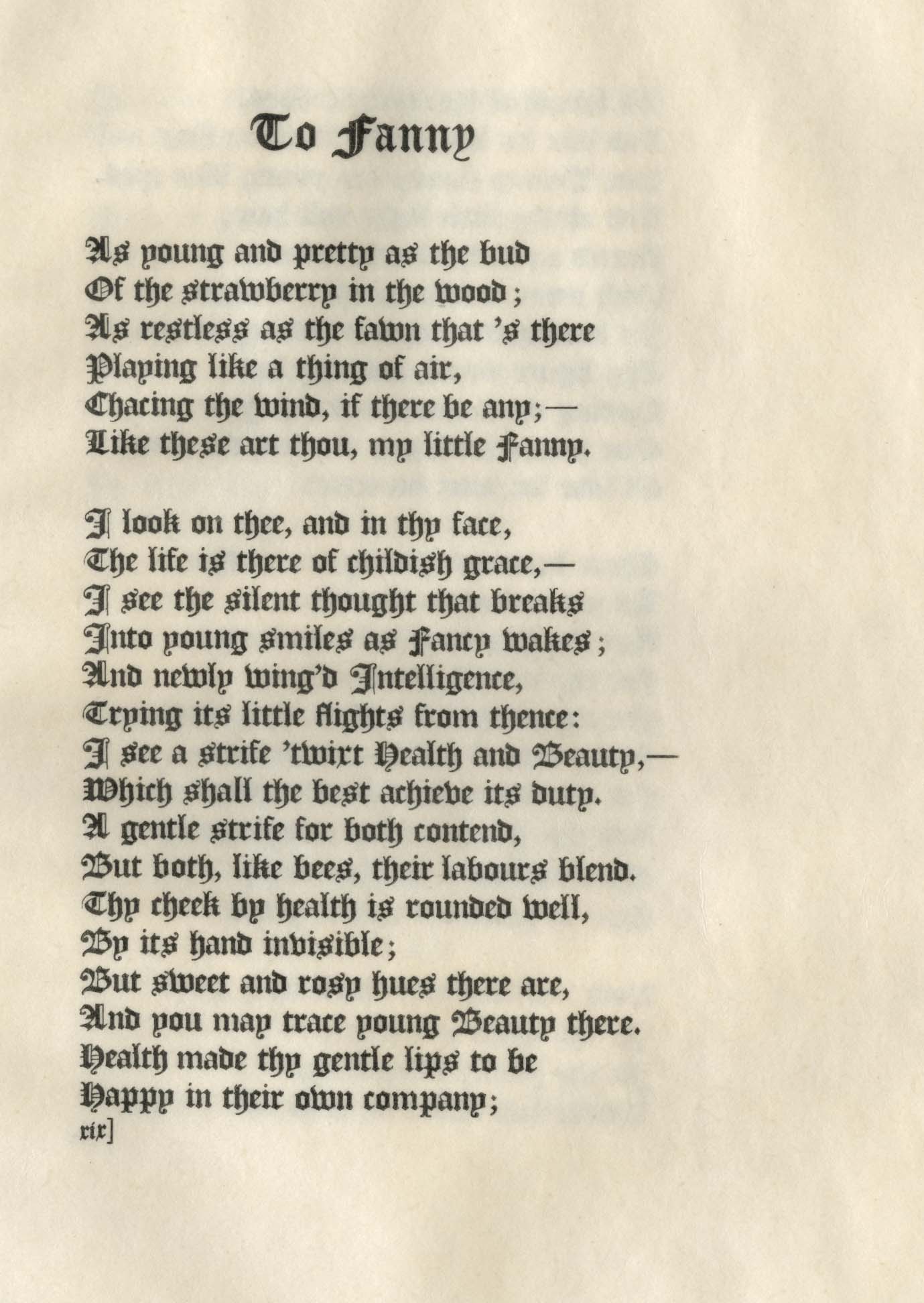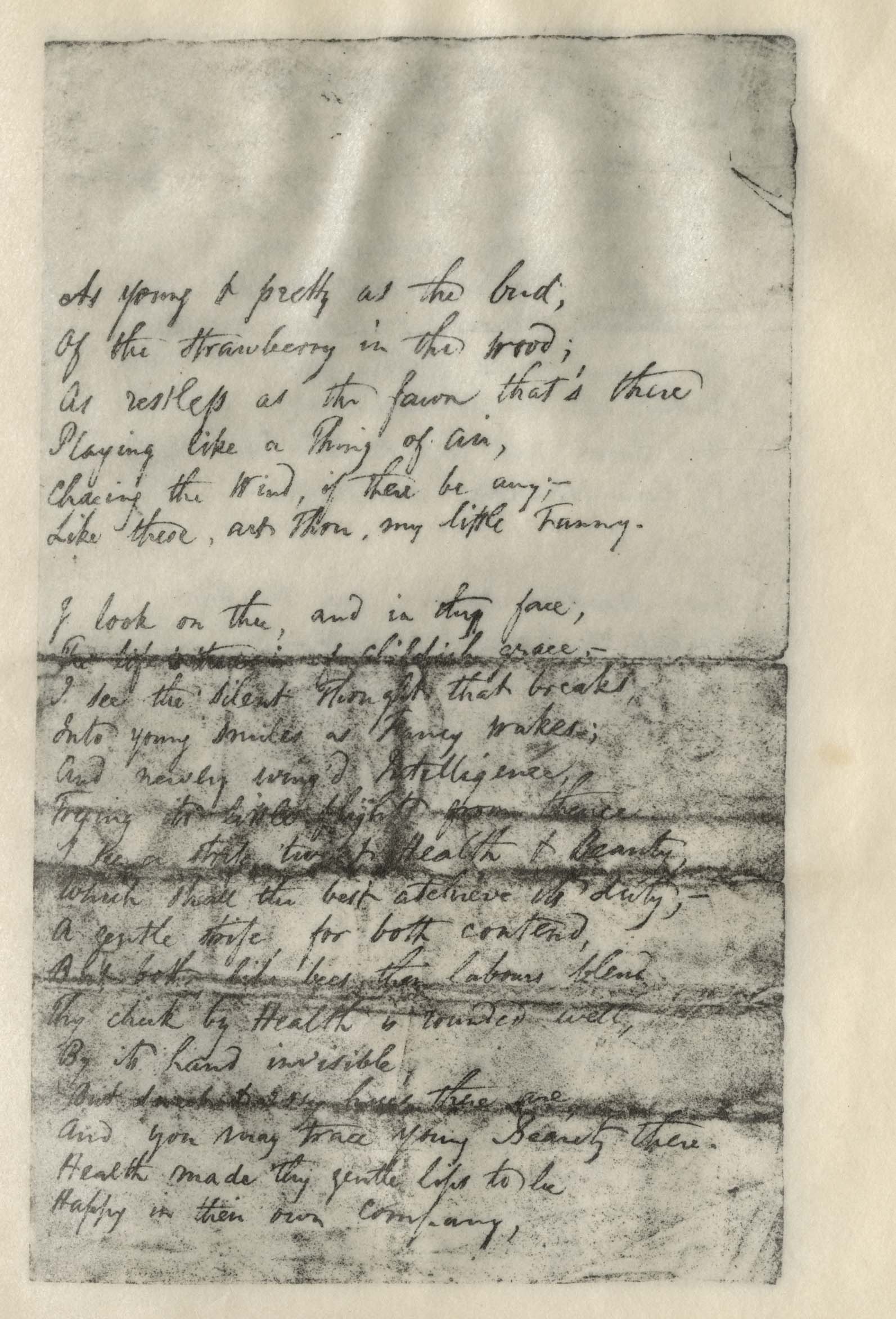 Our rare book collection also contains poetry for children. In 1916, Richard Hale reissued the poems of his great-aunt, Sarah J. Hale, originally written in 1830. She wrote "Mary had a Little Lamb," as well as other "instructive" poems, often religious in nature, for children. I've included the background on this pamphlet, along with the first poem, "Birds."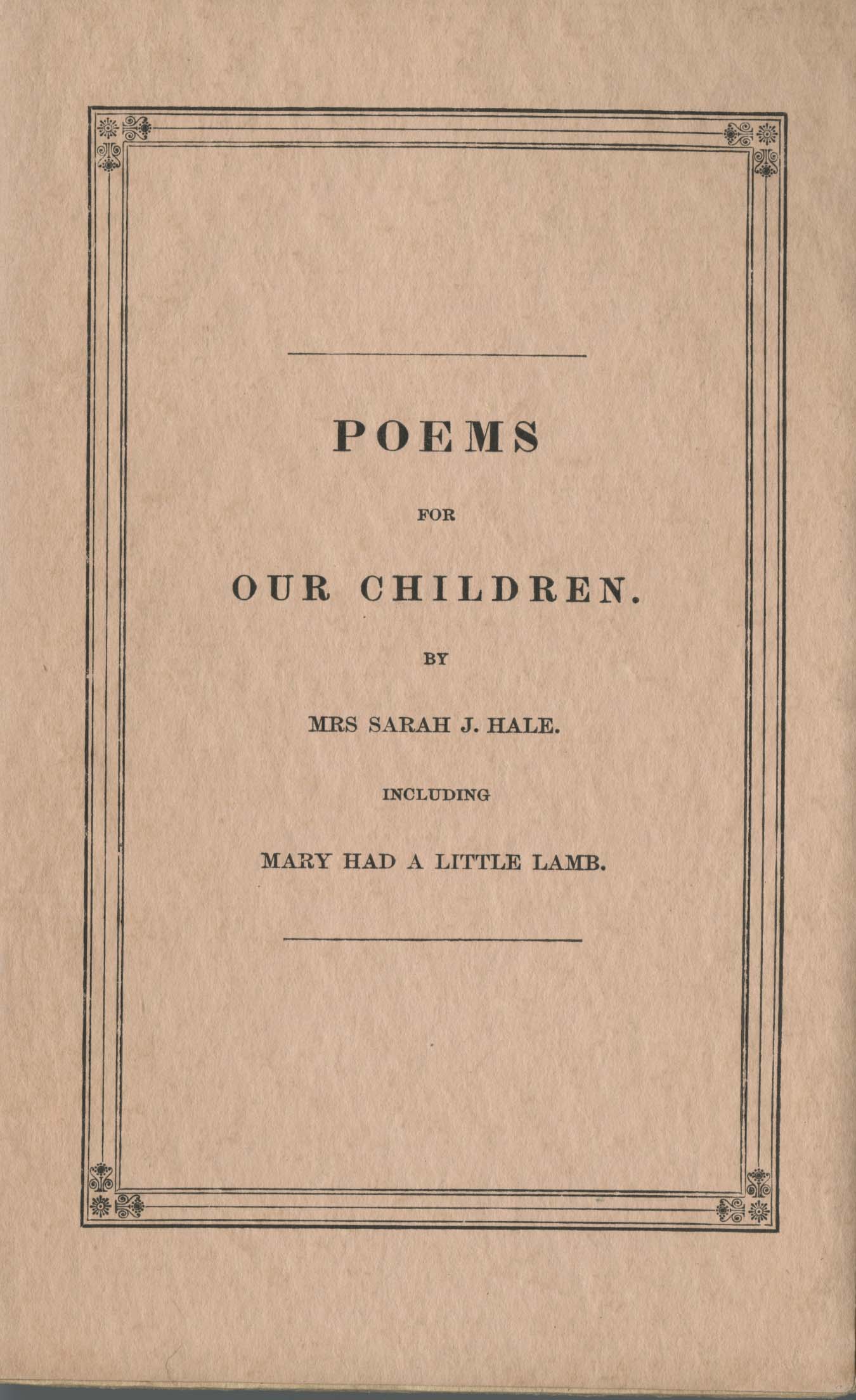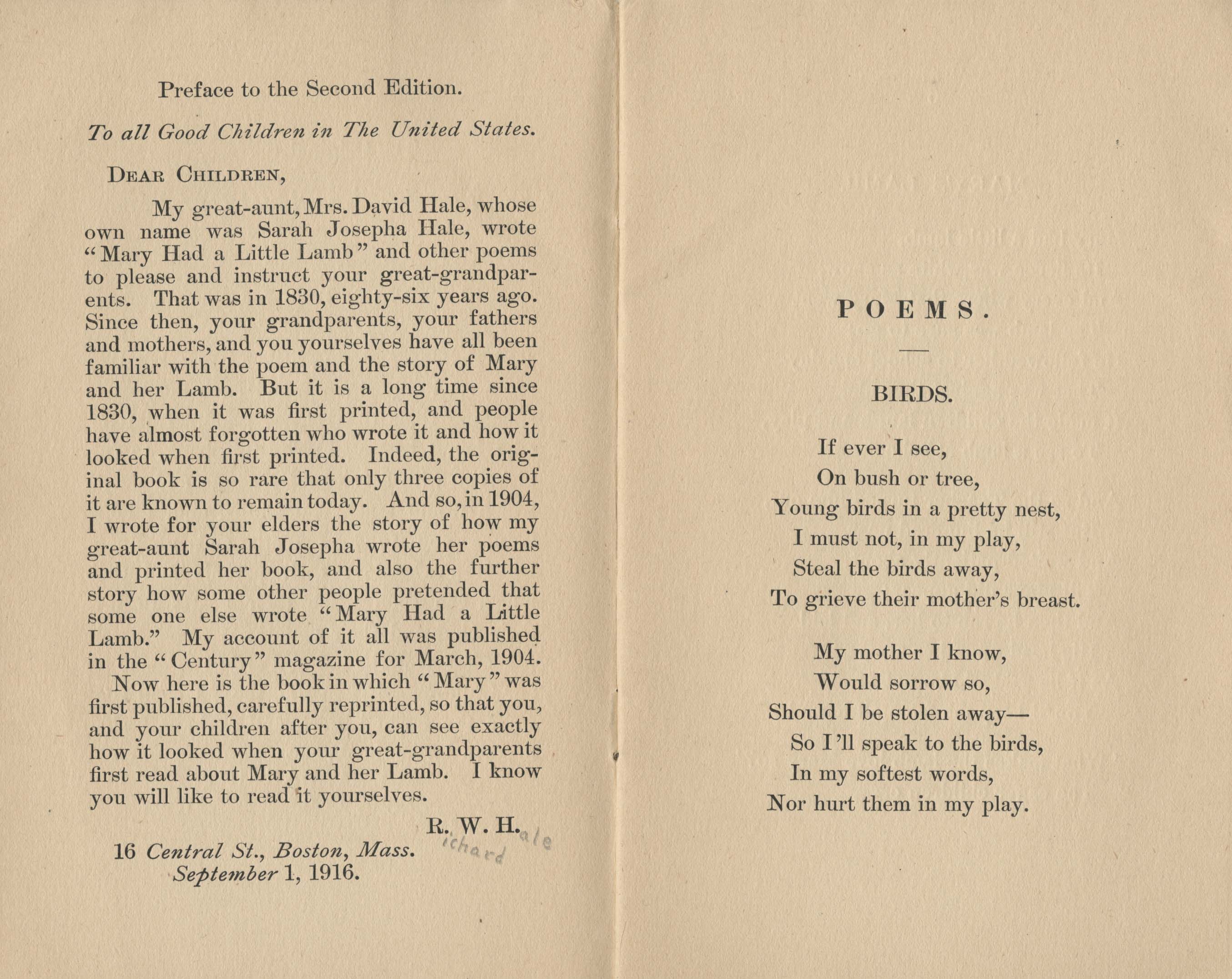 Since one of our major collecting areas is local history, I also found some poetry from a Virginia author. In 1905, Elizabeth May Foster'sPoems was published. This seems to have been her only published work, and it contains largely religious poetry and a few "occasional" poems. As it sounds, "occasional" poems are poems written for a specific event. In this case, it's for the anniversary of a married couple.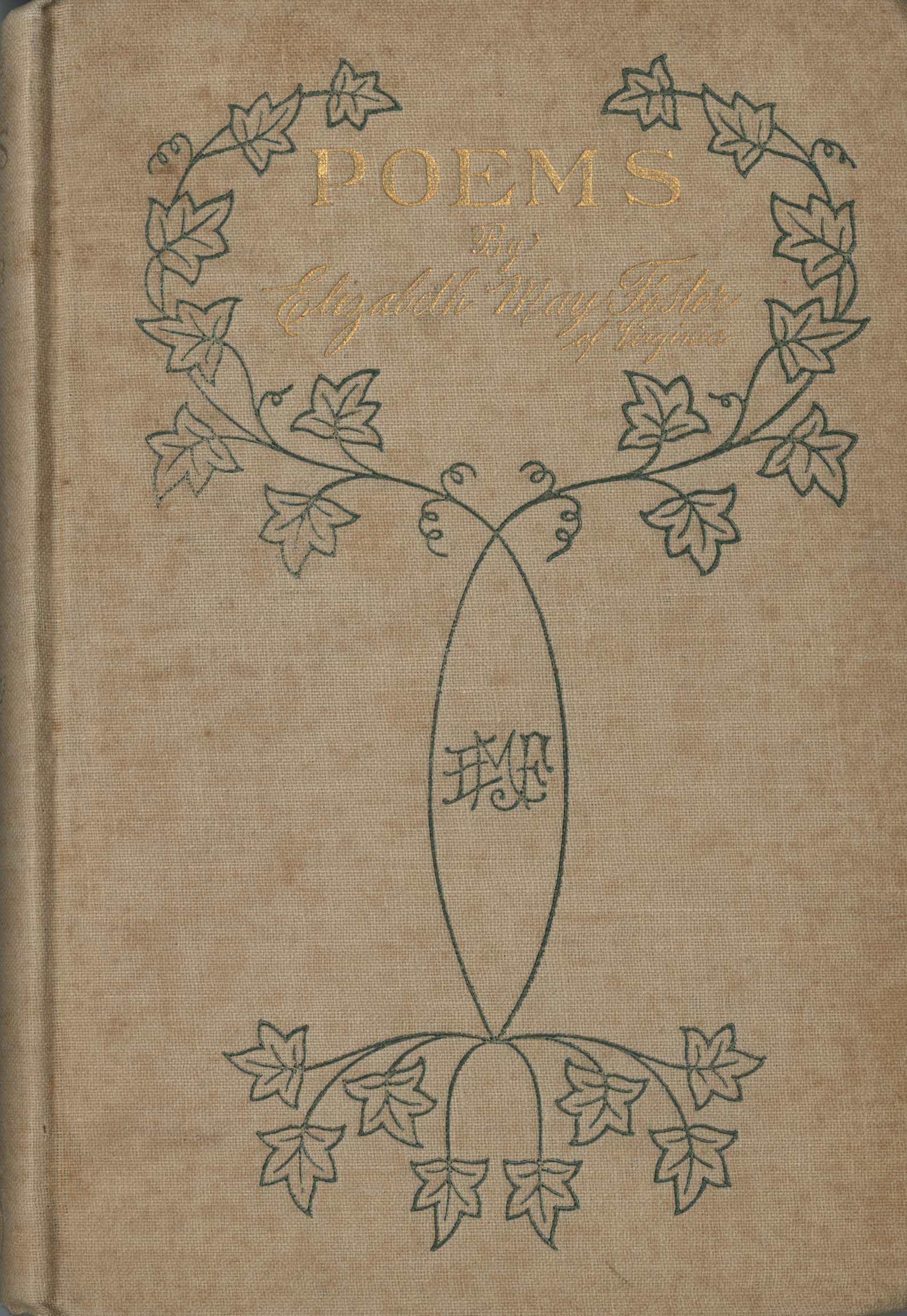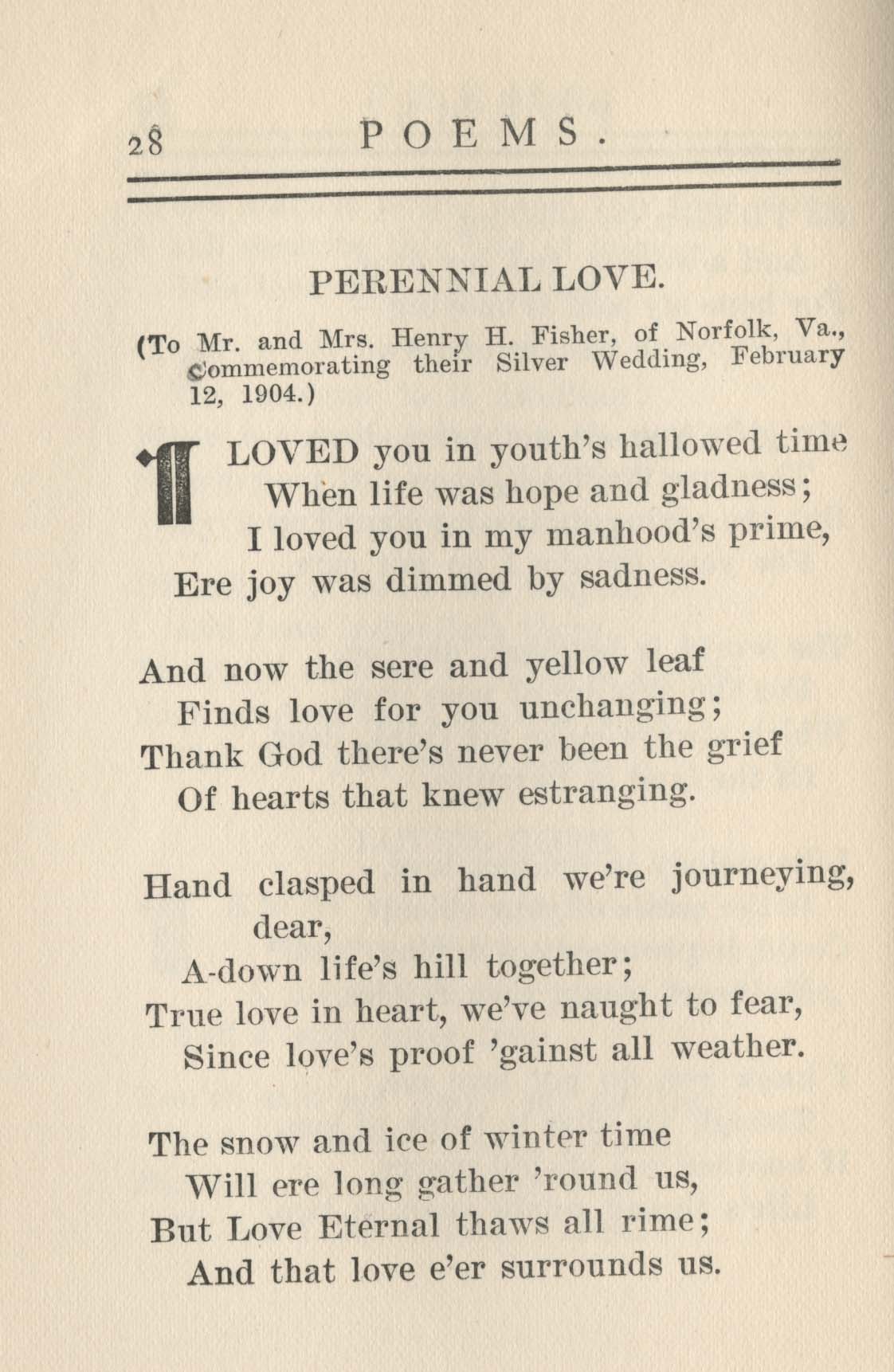 Also building on our "local" theme, we have many, many works by Sherwood Anderson, which I have blogged about before. We have three copies ofMid-American Chants, a collection of poetry published in 1918. Of the three copies, I happened to pull one that still has uncut pages! I choose a poem that fit on a single page, but since its uncut, the poems on the following pages are trickier to read (and would be impossible to scan).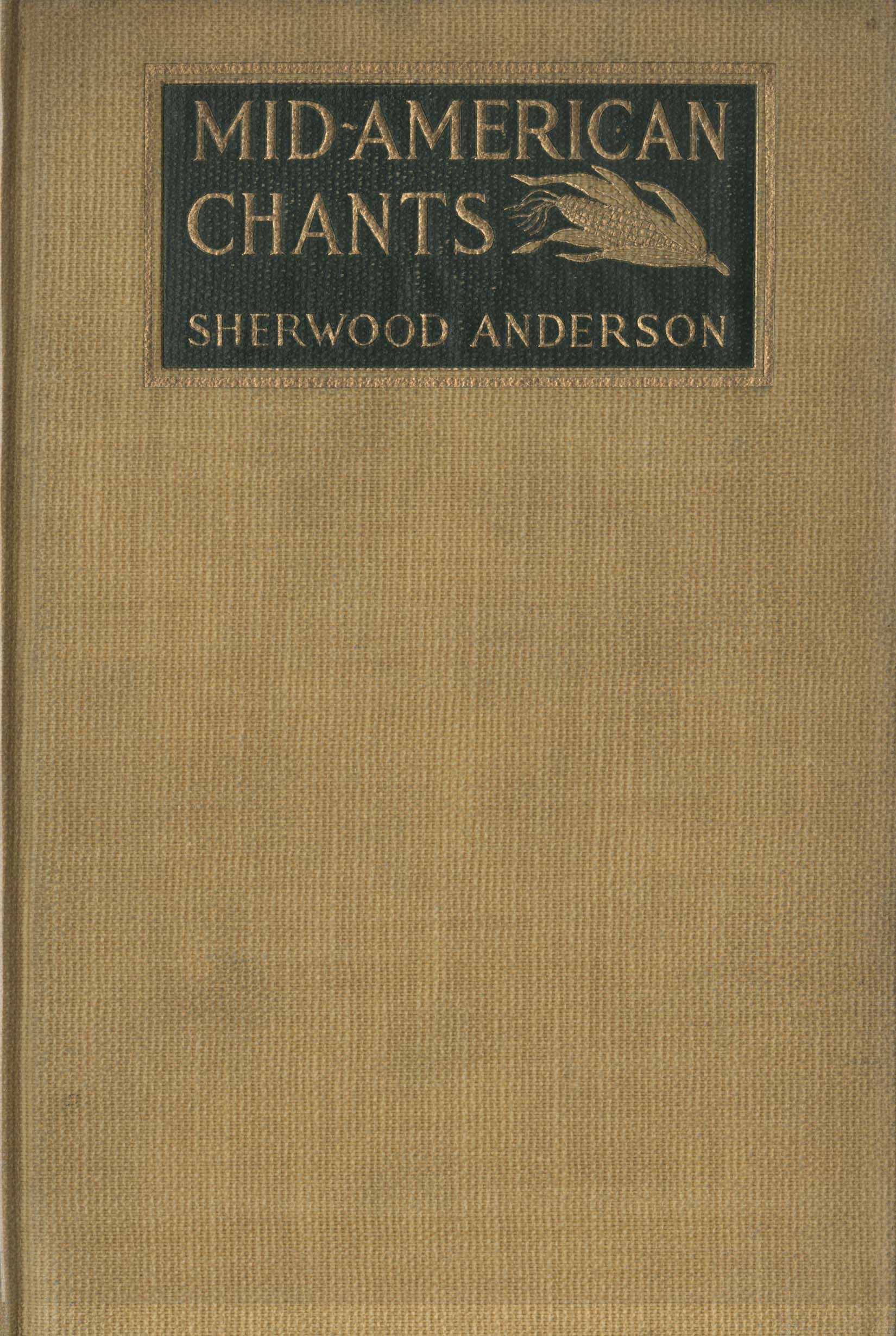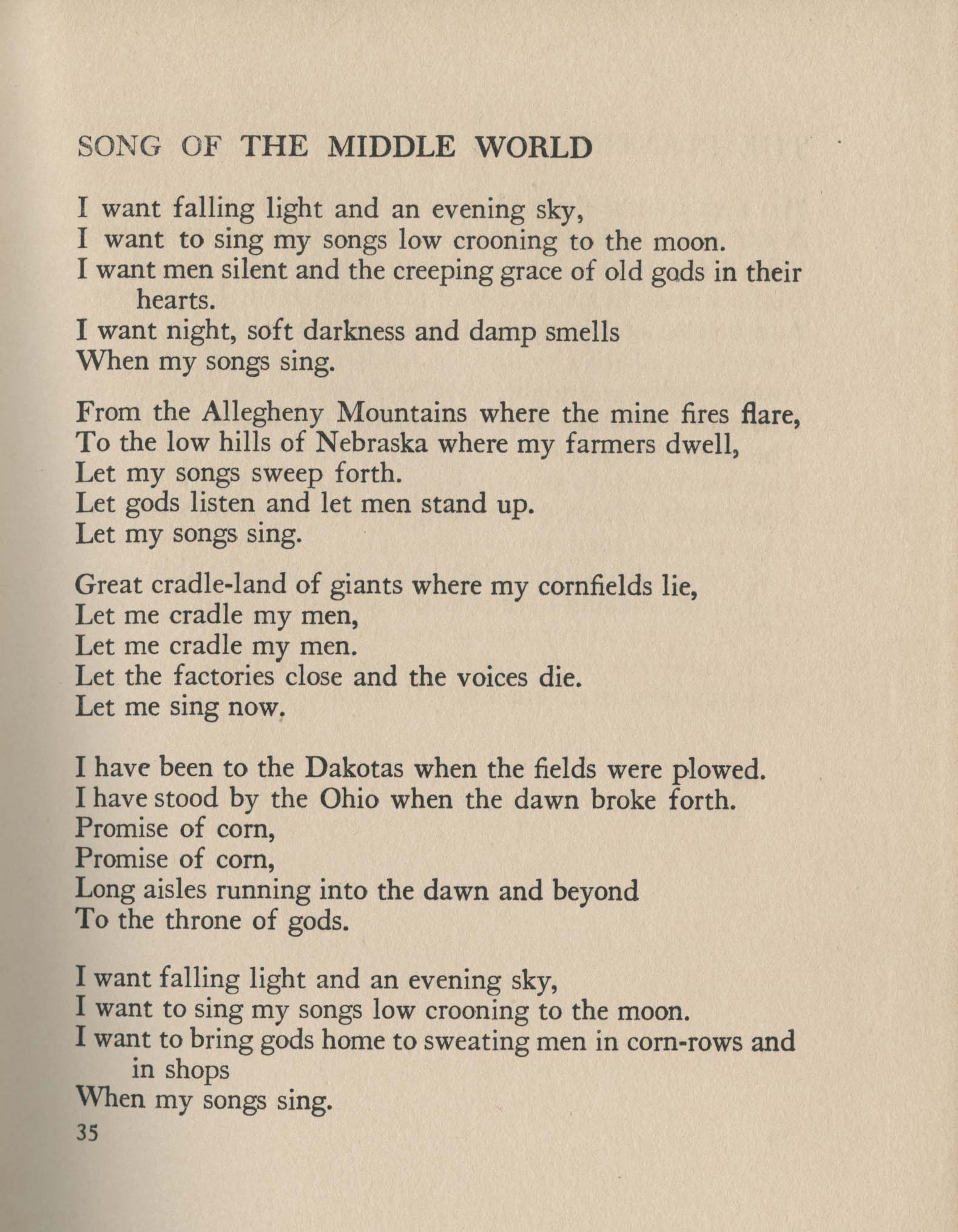 For our last poem (but not our last poet), I found Allen Ginsberg'sThe Gates of Wrath, published in 1972. I chose a very short poem, but I've given you a lot to read so far. 🙂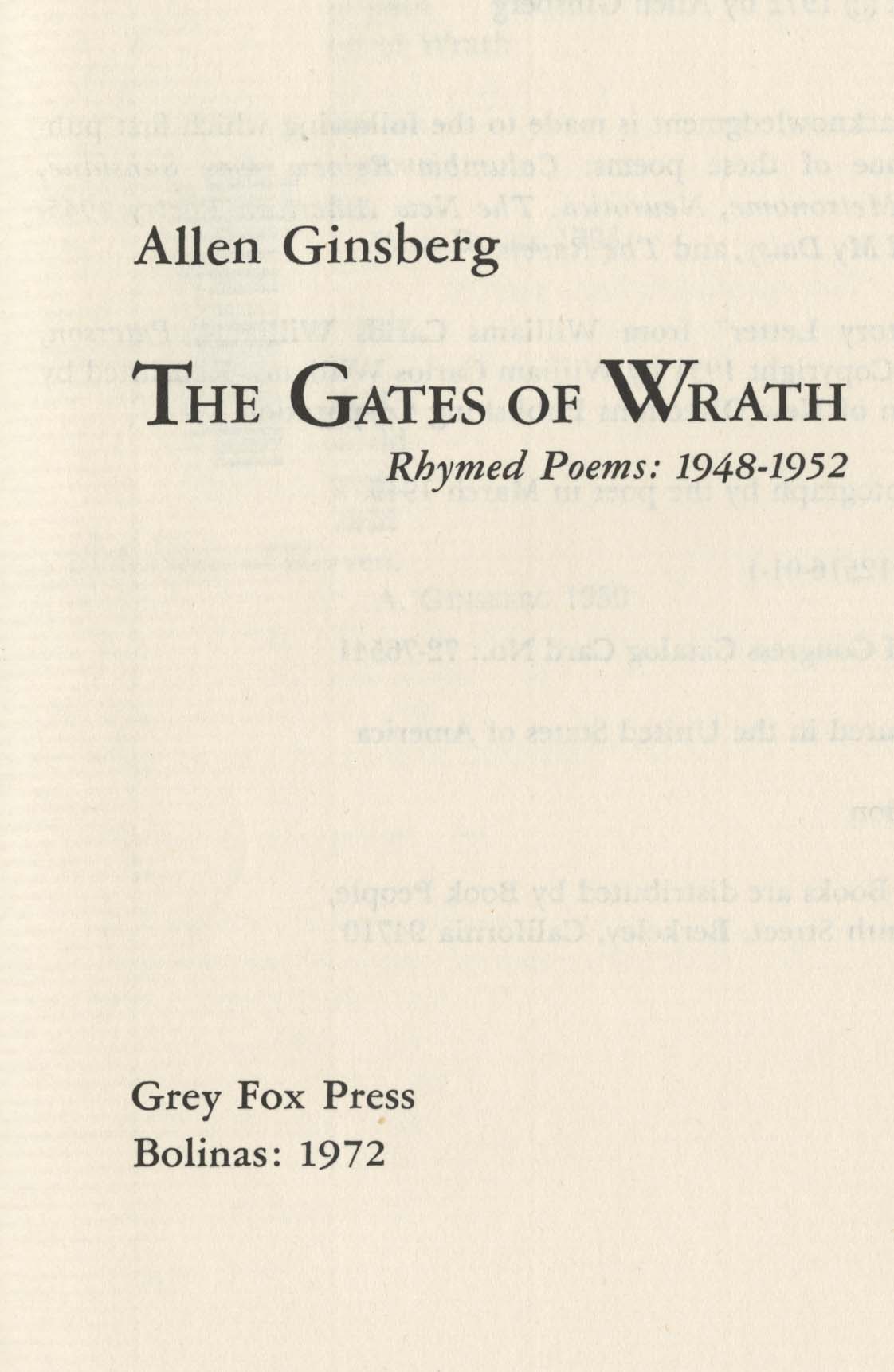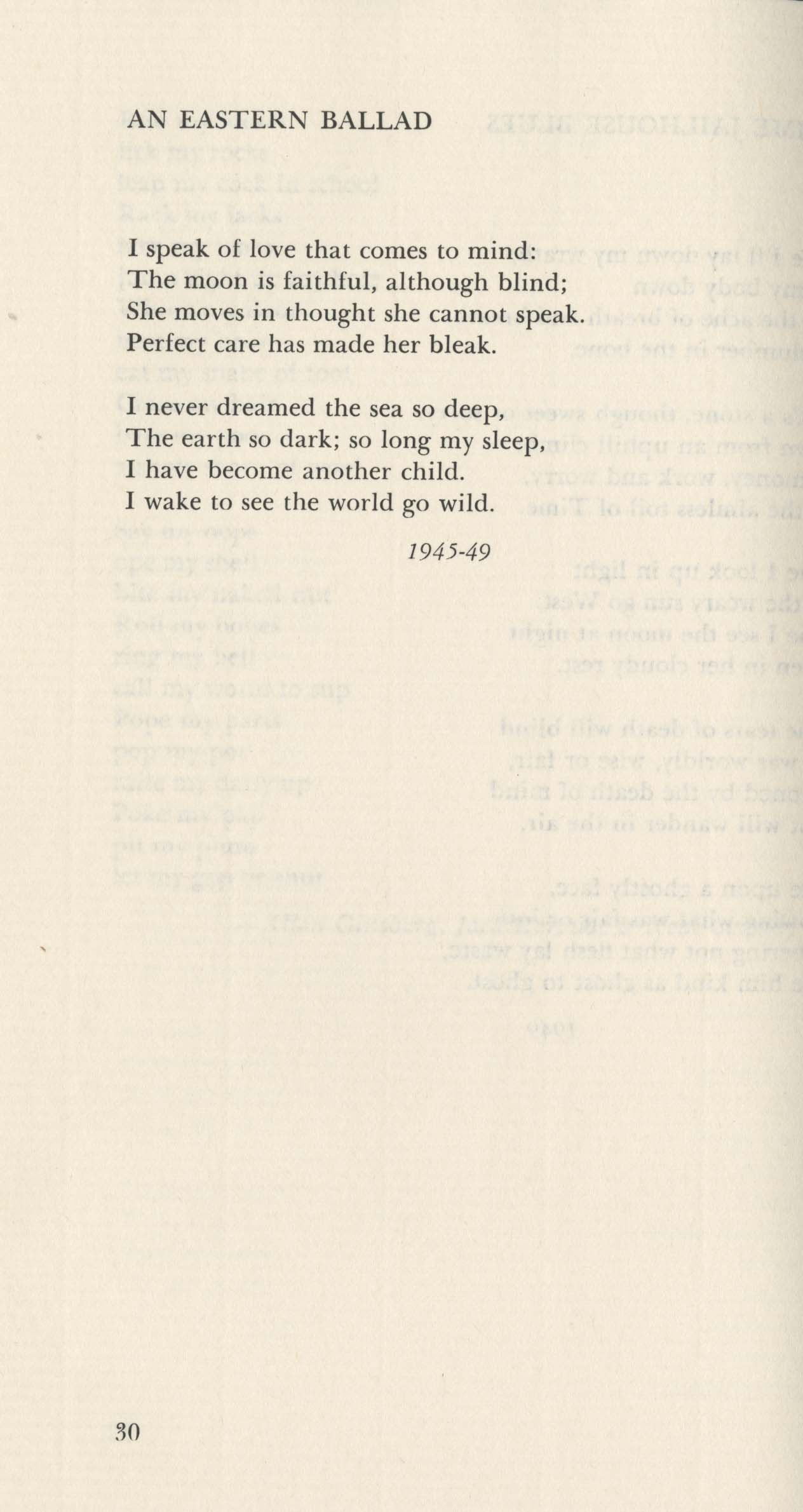 Before we depart from our smattering of poetry (that really is the tip of the iceberg!), I took one more picture for this post. We have many books by Virginia Tech faculty member and author Nikki Giovanni. These are a few of titles on one of our shelves. The gap represents a book that is in our display in the reading room from Women's History Month, which is coming down today.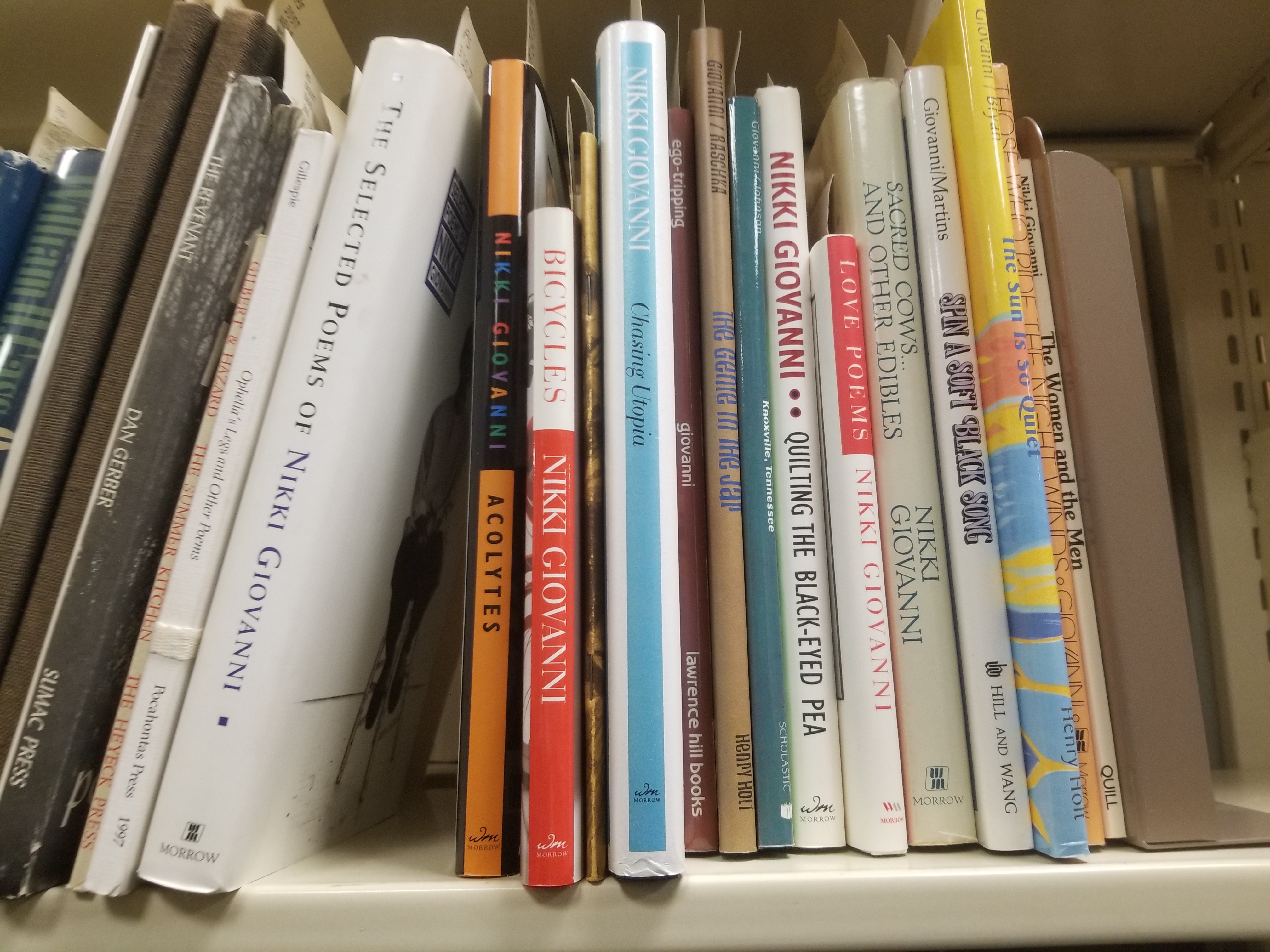 I hope I've given you some idea of what we have and perhaps inspired you to read a little poetry for National Poetry Month. There's so much variety in poetry, even if you don't think you like it, you might be surprised at what you can find. If you have a favorite poem, share it in the comments–I'd love to know (and am always looking for recommendations)! And you can engage in larger conversations on social media using #nationalpoetrymonth or #napomo!