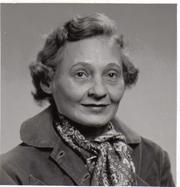 Recently added online are a collection of illustrations by Lucy Herndon Crockett, a successful author and illustrator from Southwest Virginias Smyth county. Lucy authored nine books during her lifetime, the most well-known being The Magnificent Bastards in 1954, about her experiences with the U.S. Marine Corps in the South Pacific during World War II. In 1956, it was adapted by Paramount Pictures into an Oscar-nominated film The Proud and the Profane, starring Deborah Kerr and William Holden. In addition to her writing career, Lucy lead a very interesting life. Born in Honolulu, Hawaii in 1914, Lucy spent most of her childhood on various military bases around the world, including Venezuela and Switzerland. After high school, she accompanied her father while he served as advisor to Governor General Theodore Roosevelt, Jr., who was overseeing both Puerto Rico and the Philippine Islands. During World War II, she served a five year tour of duty with the Red Cross in New Caledonia, Guadalcanal, the Philippines, Japan and Korea.
It was this time period that inspired much of the material for her books, including Teru: A Tale of Yokohama, for which we have the original illustrations. Her passionate personality and strong sense of duty comes through in many of her characters. Interviewers described Lucy as a lady who seemed too gentle for the ugliness she described in her writings. In her book The Magnificent Bastards, she said The theme of my book actually is how each person has a breaking point, and if you are lucky in life you are not put to it. In my book I say it is frightening how we can never anticipate how we will react under strain, and my book is about strain. When asked why she got into the war, she said that war, horrible as it is, is an experience that some people cannot resist participating in if they possibly can. With me, I am sure a sense of duty is wrapped up in it.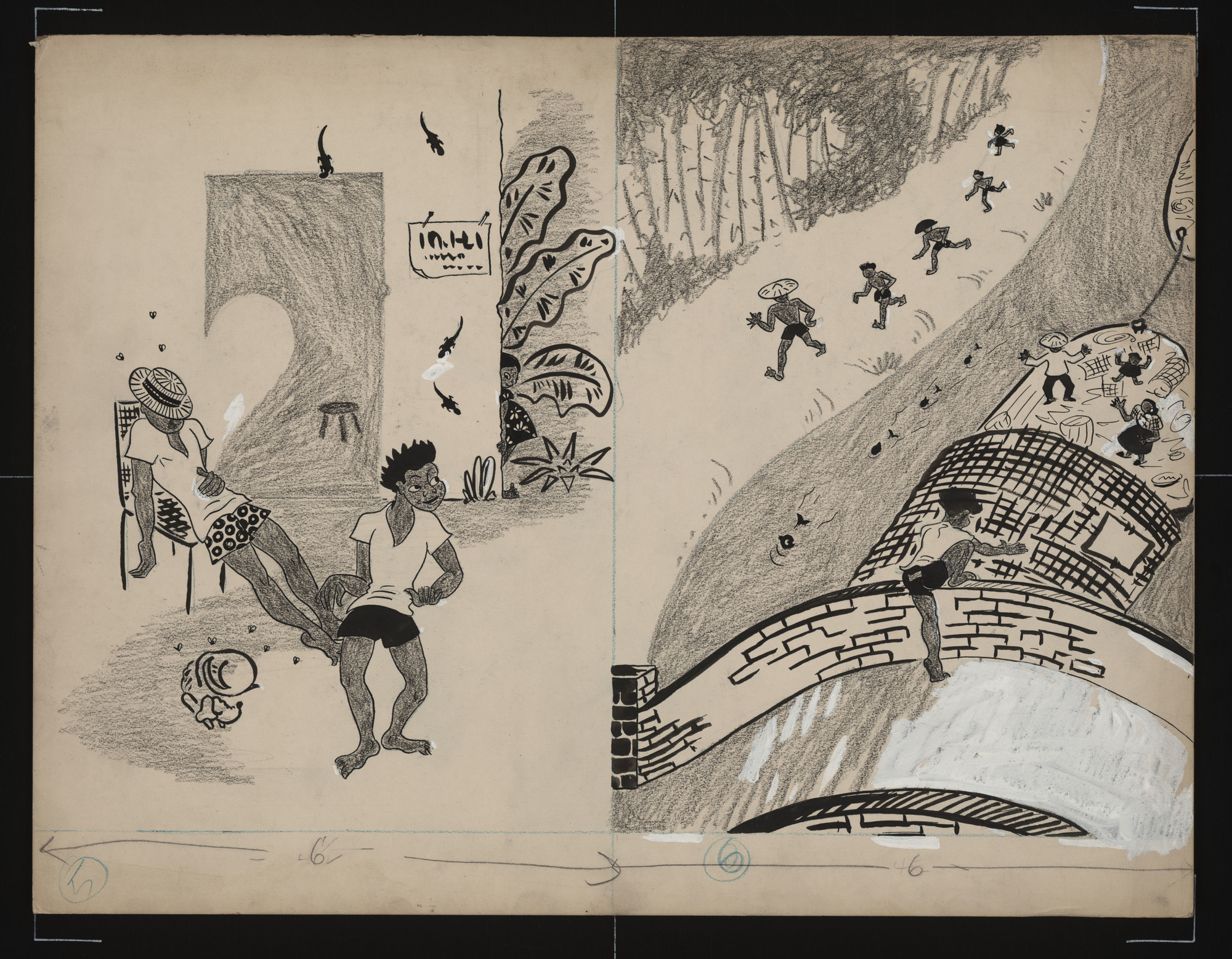 In 1947, Lucy retired from the Red Cross and settled in Southwest Virginia. Her creative pursuits, many travels and strong opinions made Lucy a well-known eccentric character in Seven Mile Ford, where she lived most of her adult life in a historic 22-room house called The Ford. Alongside her mother Nell, Lucy ran a gift shop out of the house called The Wilderness Road Trading Post. The shop featured her books, illustrations, paintings, decoupage and hand-hooked rugs. She designed the rug patterns which were then executed by local craftsmen.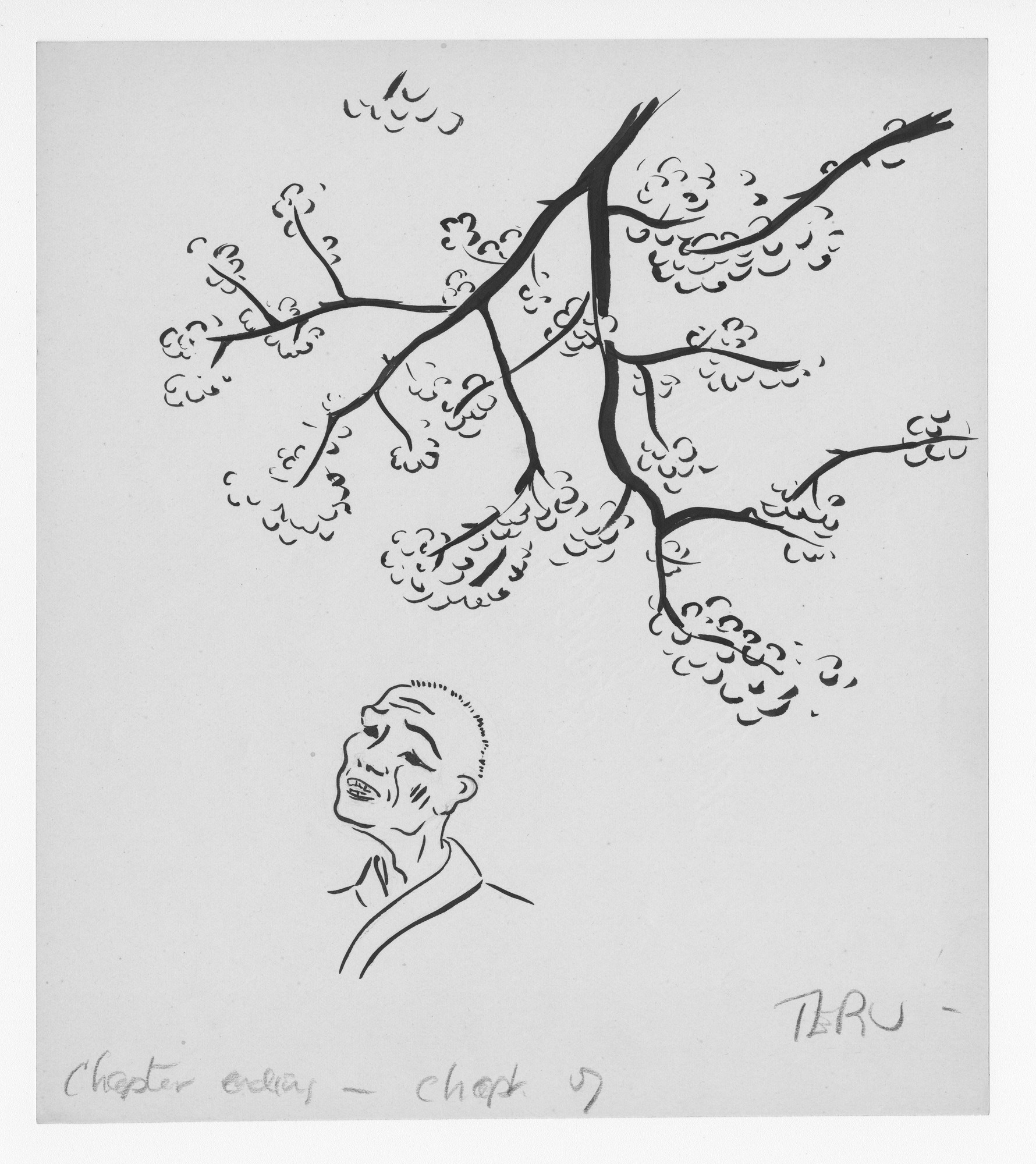 Over the years, Lucy became increasingly eccentric and paranoid of those around her; at one point, threatening behavior toward then President John Kennedy led to a period of house arrest. She was known to write many letters to local newspaper editors. One of Lucys most interesting letters detailed her objection to a landfill being built just north of Seven Mile Ford, near the Middle Fork of the Holston River. She described county officials as displaying an ape-like display of leadership genius in proposing to turn this heavenly segment of landscape into a dump. She argued that the site instead be turned into a resort that would attract tourists. She even suggested a name the project-Cayetana, after a friend of hers, Cayetana Alba, the Duchess of Alba, grandee of Spain. According to Lucy, the Duchess and her friends were enthusiastically prepared to sponsor this project.
Lucy Herndon Crockett died in 2002. The closing paragraph of her obituary best describes her character. She always had people who were willing to try to help her. Perhaps they were drawn to her complex personality, her prominent possessions or her seeming helplessness. A caregiver who may have known her best at the end of her life described her as kind, loving, generous, selfish, fearful, distrusting and confused. Ironically, these are the same universal emotions which she so skillfully wove into her characters in her best known book, The Magnificent Bastards.