One of our many roles in Special Collections is to shed light upon hidden histories, uncovering communities that are traditionally marginalized or forgotten by time. The long history of African-Americans in Appalachia, for example, has traditionally been overlooked. Through the communities of New Town, Wake Forest, and Nellies Cave (among others), Montgomery County has a particularly rich legacy to explore. We work with historians, genealogists, community members, and other institutions to document and preserve these stories for future generations.
Newman Library currently hosts New Town: Across the Color Line, an exhibit documenting a predominantly African-American community that bordered the Virginia Tech campus until the late 20th century. Developed by the Virginia Tech Public History program, the exhibit includes items from the Blacksburg Odd Fellows Records (Ms1988-009) held by Special Collections. The exhibit will be open from October 5 through November 20.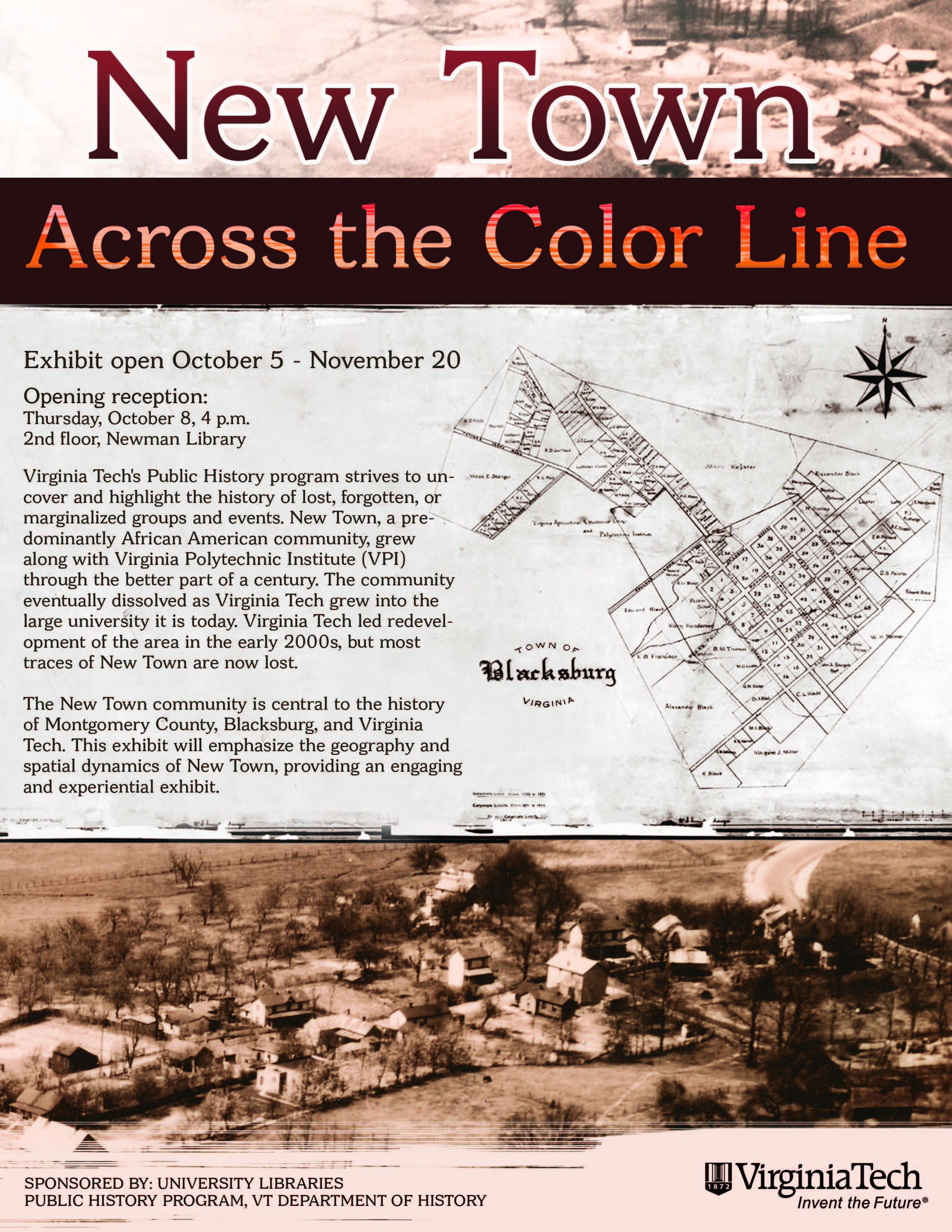 The Odd Fellows Records help document an important African-American civic institution in early 20th century Blacksburg. Researchers interested in the experiences of African-Americans in Montgomery County and greater Appalachia can find many other resources in Special Collections.Manuscript collections, photographs, oral history interviews, and rare books provide insight into the experiences of African-American communities from antebellum times through the present day. The Christiansburg Industrial Institute Historical Documents (Ms1991-033) represent a collaboration between the Christiansburg Industrial Institute Alumni Association and Special Collections to document the prestigious institutionthat educated generations of Virginia students from the 1860sthrough school integration.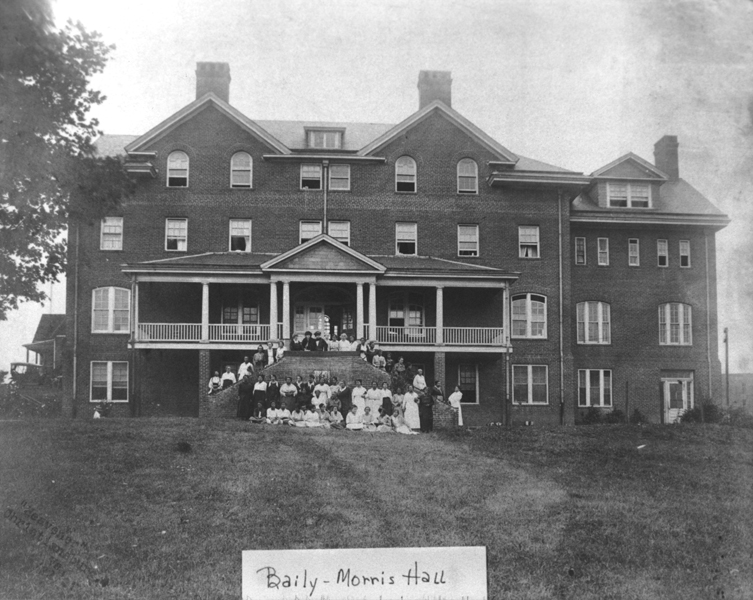 Another collection, entitled Hidden History: The Black Experience in the Roanoke Valley Cassette Tapes and Transcripts (Ms1992-049), includes approximately forty-six interviews with African-American residents of Roanoke, Virginia about the cultural, social, and political history of their community. The research papers of historian and community activist Richard Dickenson (Richard B. Dickenson Papers, Ms2011-043) include a wealth of information about local African-American history, including the free communities of antebellum Montgomery County and the many civic institutions of Christiansburg. The John Nicolay Papers, (Ms1987-027) include research files and oral histories that provide insight into churches, local institutions, and the historic African-American community of Wake Forest.
These collections represent a small fraction of the primary sources and publications that document African-American history in Special Collections. More importantly, these resources point to an abundant history still waiting to be uncovered.