This is a guest post by Miranda Christy, recent Virginia Tech History MA graduate and former Special Collections and University Archives graduate assistant.
In recent years, COVID-19 has led many Americans to work or attend school virtually from their homes. The pandemic created an education crisis as schools struggled to transition to online learning and many Americans, especially those in rural areas, lacked internet access to support remote education. The medical industry also faced difficulties as high-risk Americans hesitated to risk infection by seeing doctors onsite. This led the federal government to recognize issues like gaps in internet access and increased internet traffic, prompting responses like this from the Federal Communication Commission (FCC). The Rick Boucher Congressional Papers, recently gifted to Special Collections, shows Southwest Virginia's role in state and federal internet issues since the early 1990s. While conversations about the role of technology in education and healthcare infrastructure, the materials in this collection show that politicians had thought about these questions since the internet became publicly available.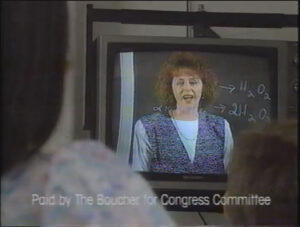 Rick Boucher served in the U.S. House of Representatives from 1983 to 2011 as the representative for Virginia's 9th congressional district, a region that covers most of Southwest Virginia, including Blacksburg. Boucher showed a skillfulness in addressing technology issues, serving as chair of the Subcommittee on Communications, Technology and the Internet and the House Internet Caucus. Through his involvement, Boucher helped create policies and legislation that caused the internet to expand outside its limited use through the National Science Foundation into public and commercial uses. Rick Boucher sponsored a congressional bill to expand the NSF's development of its networks, known as NSFNET, for commercial purposes. After the NSF removed restrictions on its networks, internet service providers came on the scene to offer web access at competitive prices while new web browsers made the internet both more accessible and more secure for business. In the coming years, internet use grew rapidly, and politicians continued thinking about the possibilities this created.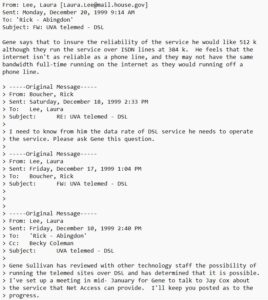 Congressman Boucher's work also led him to consider ways that broader internet access could fill the needs of his rural constituents. Rick Boucher's television campaign ad in 1992, the same year he introduced a House bill that allowed internet use for commerce, promoted "electronic classrooms" that connected rural schools to classes in "advanced science and math" through fiber optic internet access. Boucher's interest in electronic classrooms continued into 1994, where an ad opens by telling viewers that "in the global economy, education provides a competitive edge" while the camera pans over a busy Japanese street scene, before transitioning to a broadcasted math lesson in a Virginia classroom. Congressman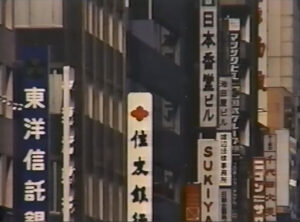 Boucher's campaigns in the early 1990s promised Southwest Virginians access to better education through Boucher's technology-focused leadership. By 1996, 30 schools had functioning electronic classrooms in Southwest Virginia, with ten more in development.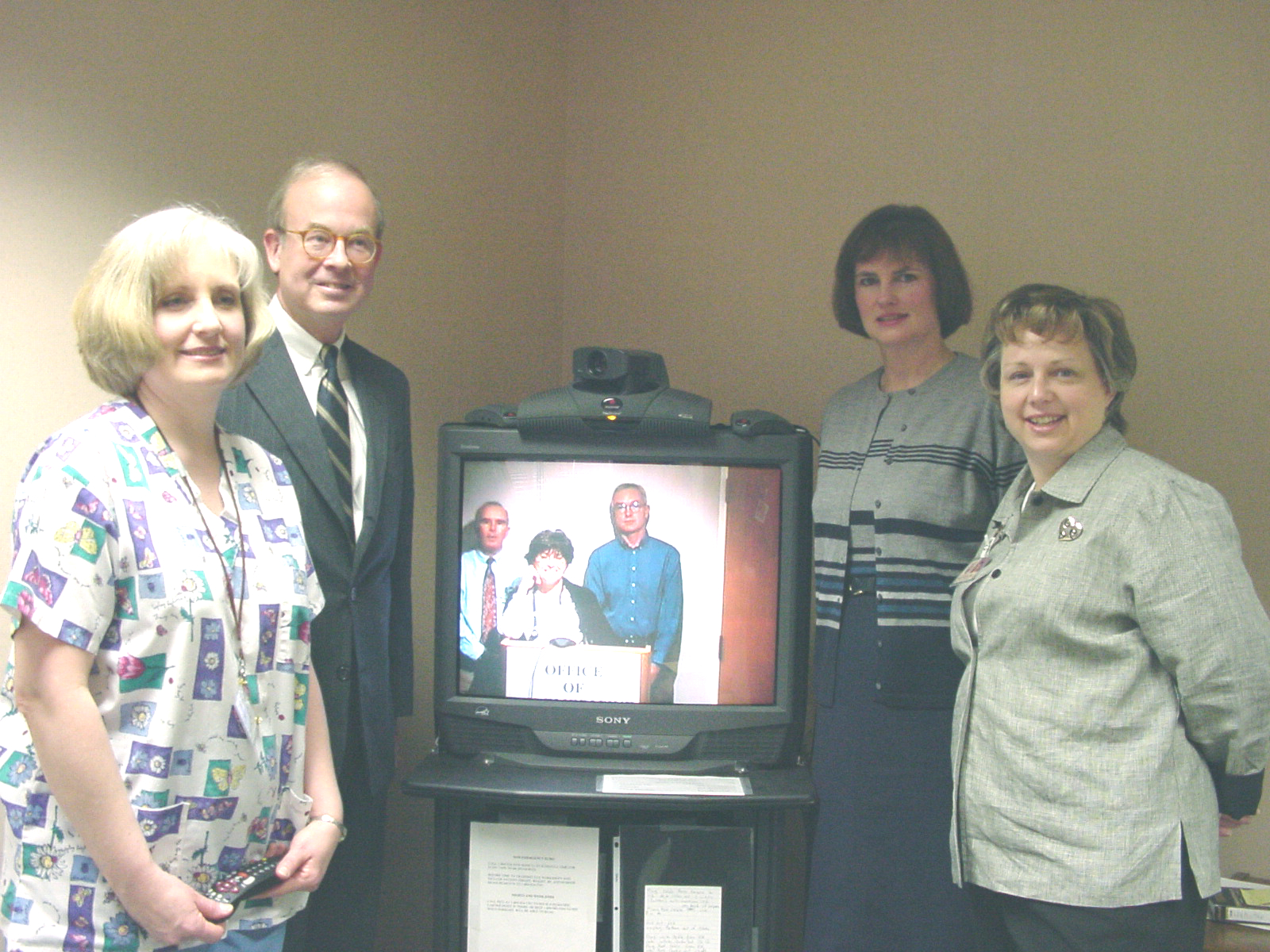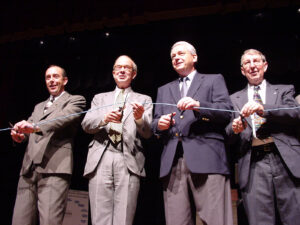 From the late 1990s into the 2000s, telemedicine became another focus of technology development in Southwest Virginia. The region's rural residents had limited options for medical care. New telehealth services hoped to link rural providers with UVA and other larger medical systems, so Southwest Virginians could seek medical care without long, expensive travel to other parts of the state. While telehealth has become more accessible in recent years, Congressman Boucher wrote about the barriers to rural telemedicine as recently as 2018, especially the lack of rural broadband access and costs for broadband infrastructure. As for Southwest Virginia, federal funds paved the way for internet access across the region. Rick Boucher encouraged these towns to become "electronic villages," with classes and other community activities connected through the internet. By 1998, Boucher launched twenty-four electronic villages in Southwest Virginia. Some, like Floyd, included freely accessible computers and lessons on internet use.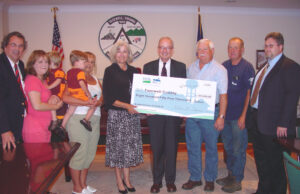 The region's growing broadband infrastructure, along with the cheap costs to move business into the region, also brought new jobs to the county. Businesses like Travelocity, EchoStar, XM Radio, and AT&T opened call centers in the region. Many businesses were drawn through Boucher's "Showcasing Southwest Virginia" program, which brought executives to tour the region and consider the benefits of its low operations costs and untapped workforce. This campaign grew from Congressman Boucher's hope that a robust broadband infrastructure would bring rural Americans into the twenty-first century economy.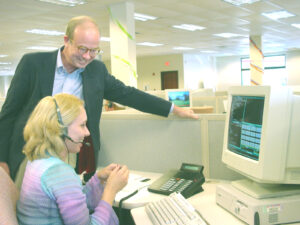 Rural communities like those in Southwest Virginia still struggle to secure reliable broadband access even as the internet has become more central to Americans' daily lives. Rick Boucher's internet in Southwest Virginia still hold relevance for current policy decisions, as his recent publications calling for government support of broadband access and telehealth further reveal.  A look back into Congressman Rick Boucher's career reveals the ways that contemporary discussions around the connectivity divide and the importance of internet use aren't so different from the conversations Southwest Virginians prioritized in past decades.
All images from the Rick Boucher Papers, 1968-2017, Ms.2021.048.