February 23, 1962.
It began innocently enough, with a genuine plea for assistance publishing The Virginia Tech, the student newspaper of the university then known as Virginia Polytechnic Institute.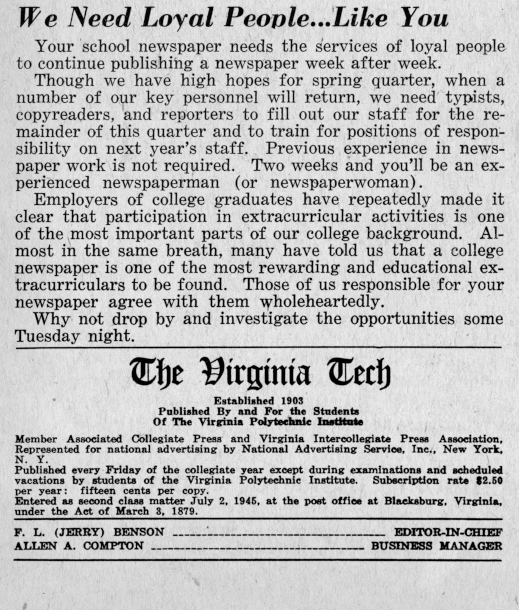 March 2, 1962.
Before long, the request turned a bit passive-aggressive, containing thinly veiled references to an unappreciative student body and threats to shut down the newspaper.

March 9, 1962.
The staff of The Virginia Tech decided to ramp things up from passive-aggressive to outright aggressive, calling out their fellow students for perceived apathy and laying even more bare their need for assistance.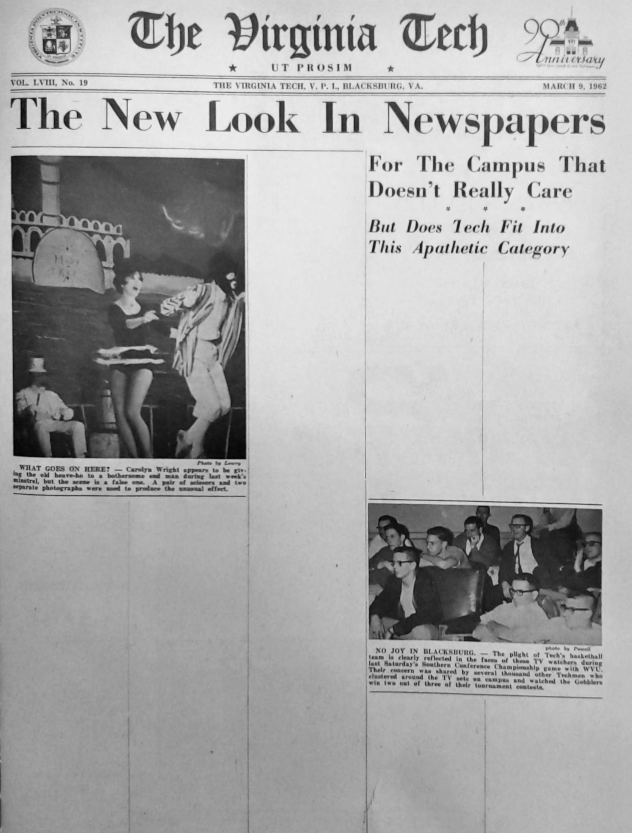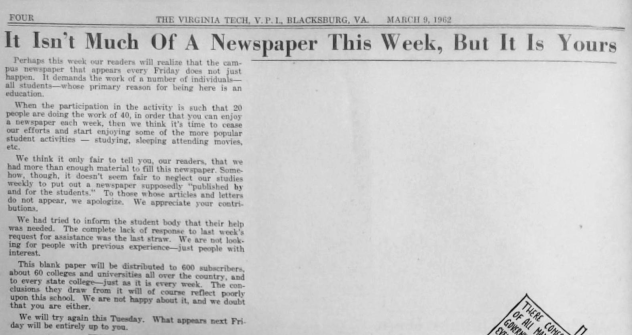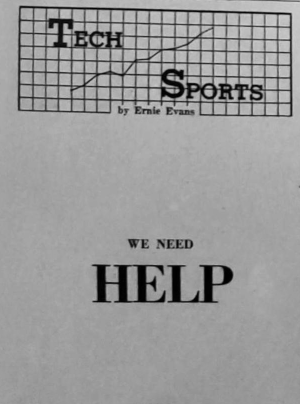 March 16, 1962.
It ended more or less as it began, with the staff of The Virginia Tech taking a softened tone, expressing gratitude for the overall reaction to their "do-it-yourself edition" and publishing letters from bemused and sympathetic supporters.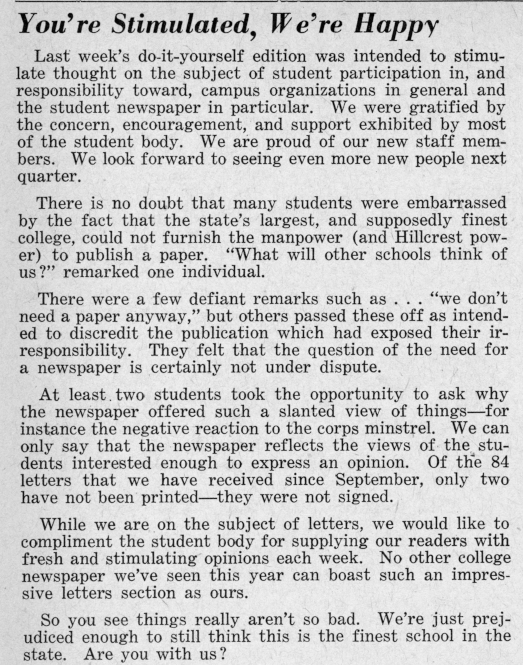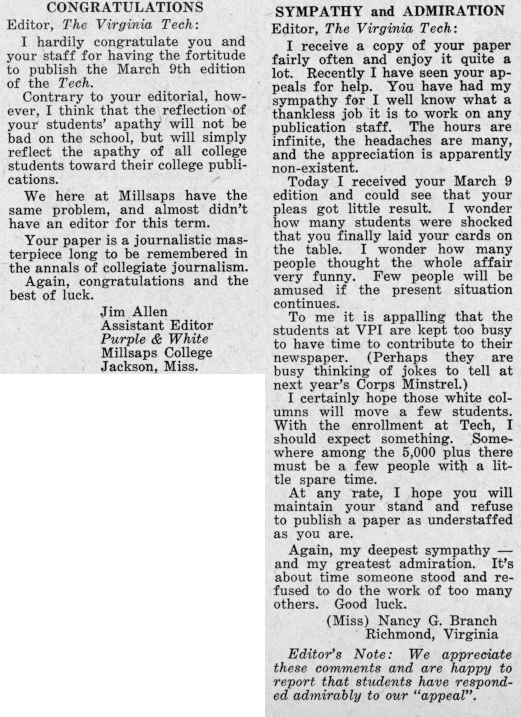 If you're interested in helping The Collegiate Times ensure no half-finished issues are published, click here. And of course, if you're interested in viewing old issues of The Virginia Tech or anything else we have in Special Collections and University Archives, please click here.