A little over a month ago, in honor of Black History Month, I wrote about the Grand United Order of Odd Fellows (GUOOF) in Blacksburg. This month, in honor of Women's History Month, I wanted to take a few moments to talk about the Household of Ruth, No. 5533. Household of Ruth is the women's order of the GUOOF. In Blacksburg, Household of Ruth, No. 5533 was activefor most of the time the Tadmore Lodge was active, starting a few years after the men's group. The mission of the Household of Ruth is support of the men in their endeavors and relief of the needy, sick, and distressed. Among the papers we have from GUOOF there are papers from the Household of Ruth, including the General Laws and Regulations for the order.
Other papers from the Household of Ruth include general correspondence and a minutes book containing many notations about dues.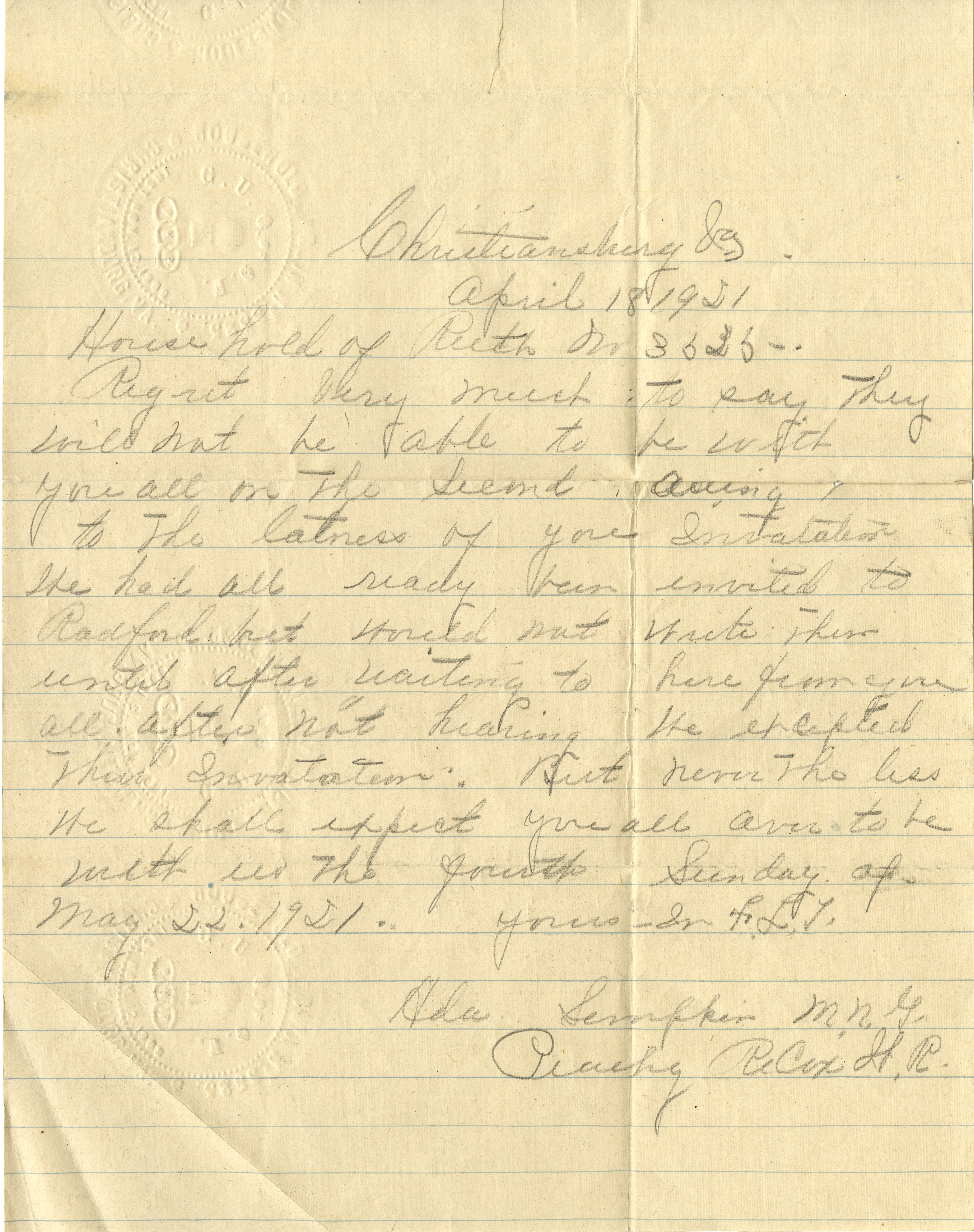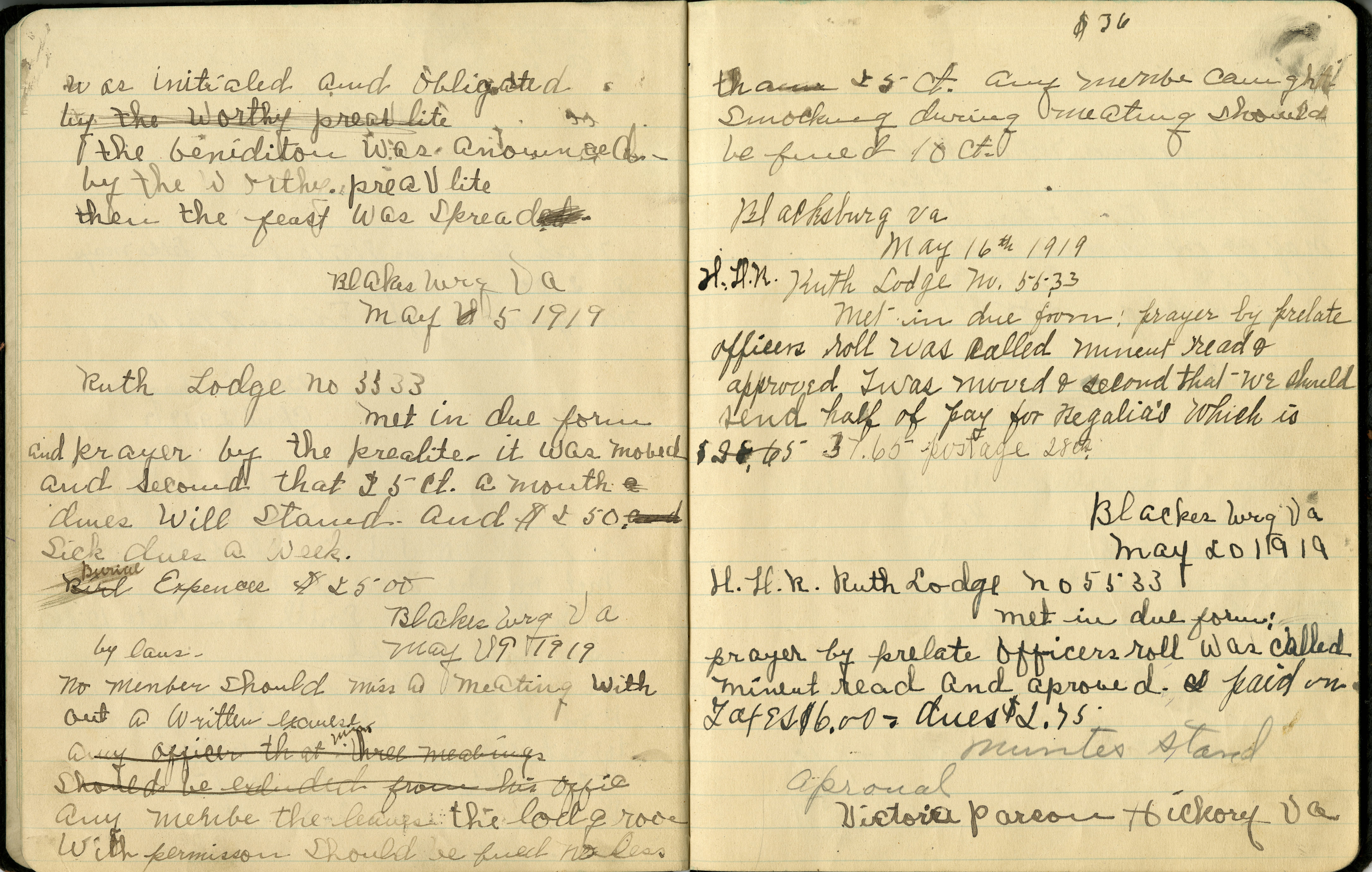 One of the most interesting items I found in the collection is a letter from the neighboring lodge in Radford, VA requesting assistance after their lodge building burned.
A particular highlight of the collection is a postcard addressed to Miss Nettie Anderson from another member of the lodge. The postcard is from around Thanksgiving in 1916 and features a scene with grapes and a turkey.
The Household of Ruth papers are included as part of the Blacksburg [Virginia] Odd Fellows Records, MS1988-009. They can be viewed in the reading room Monday through Friday 8am – 5pm or by appointment.