If you are curious what Special Collections looks like behind the scenes, Kira Dietz showed a glimpse of onsite storage previously in this blog. Well, we also have offsite storage in the Library Storage Building, managed by the University Libraries. In addition to Special Collections, Newman Library and the Records Management Department house material at the storage building. Unlike storage onsite, the shelving is so tall and aisles so long, special equipment is used to access materials up to the top and down the rows.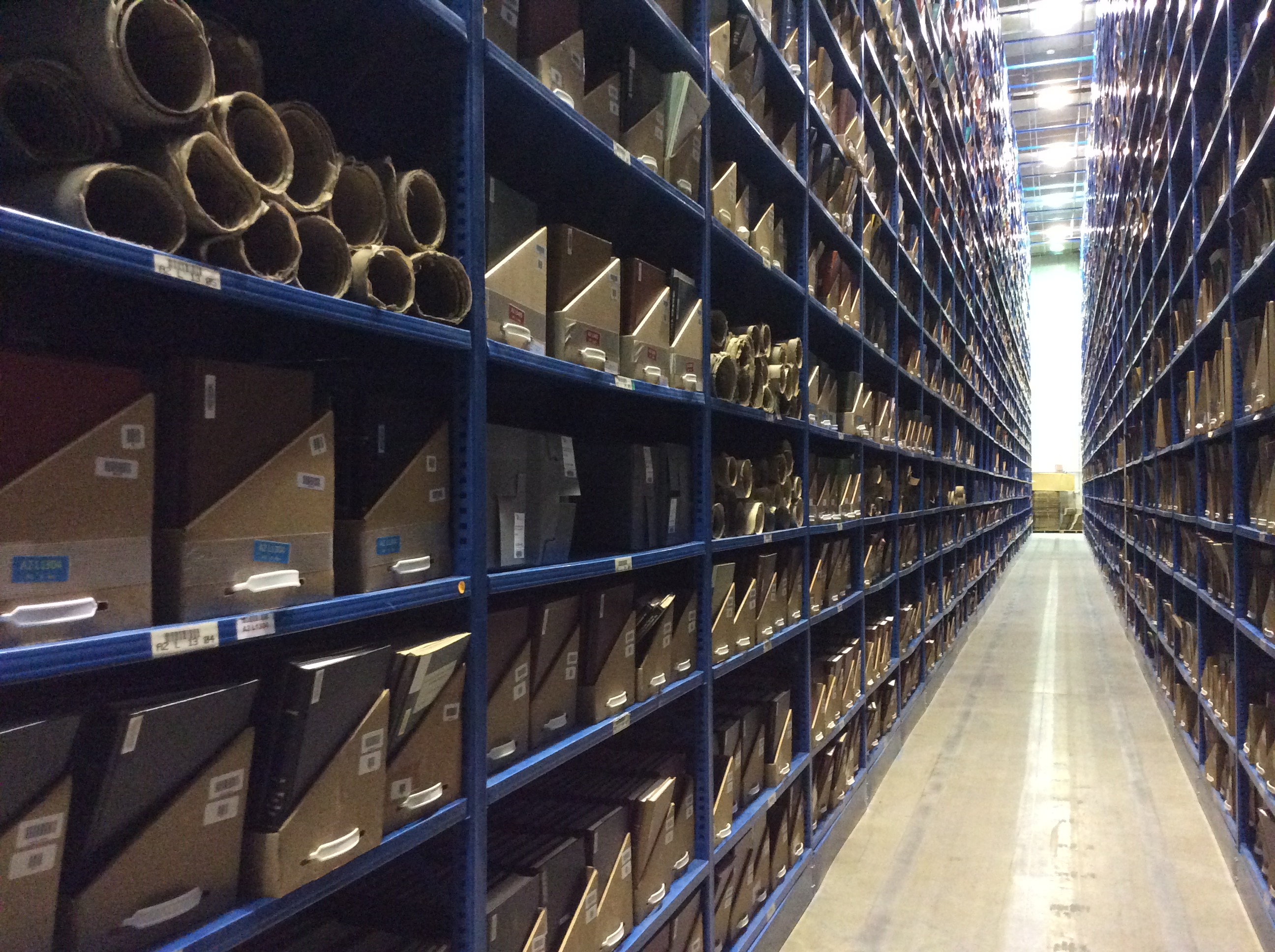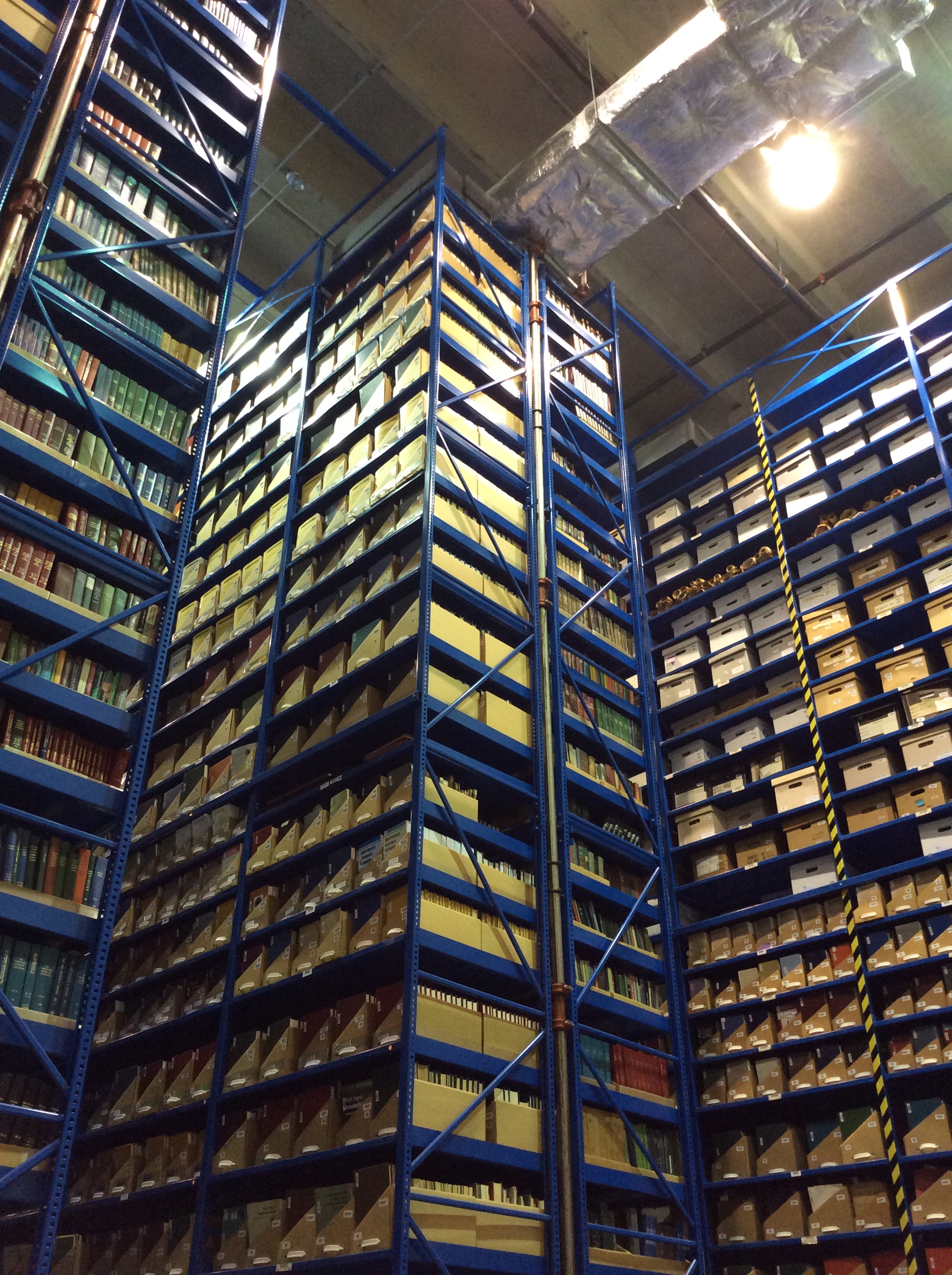 Special Collections houses our large manuscript collections, most of which are accessed less frequently than onsite storage. Space is available where we can work, but we have to schedule with the other departments, who use the same office space. Recently, several students and I have been working on collections housed offsite, including the William C. Wampler Congressional Papers with 250 boxes of files from Hon. Wampler's nearly two decades in the U.S. House of Representatives and the Pocahontas Mine Collection, which is approximately 900 cu. ft. with over 7,000 maps of mines in southwestern Virginia and Appalachia operated by CONSOL Energy and its predecessors (look out for more info on this collection when processing is done).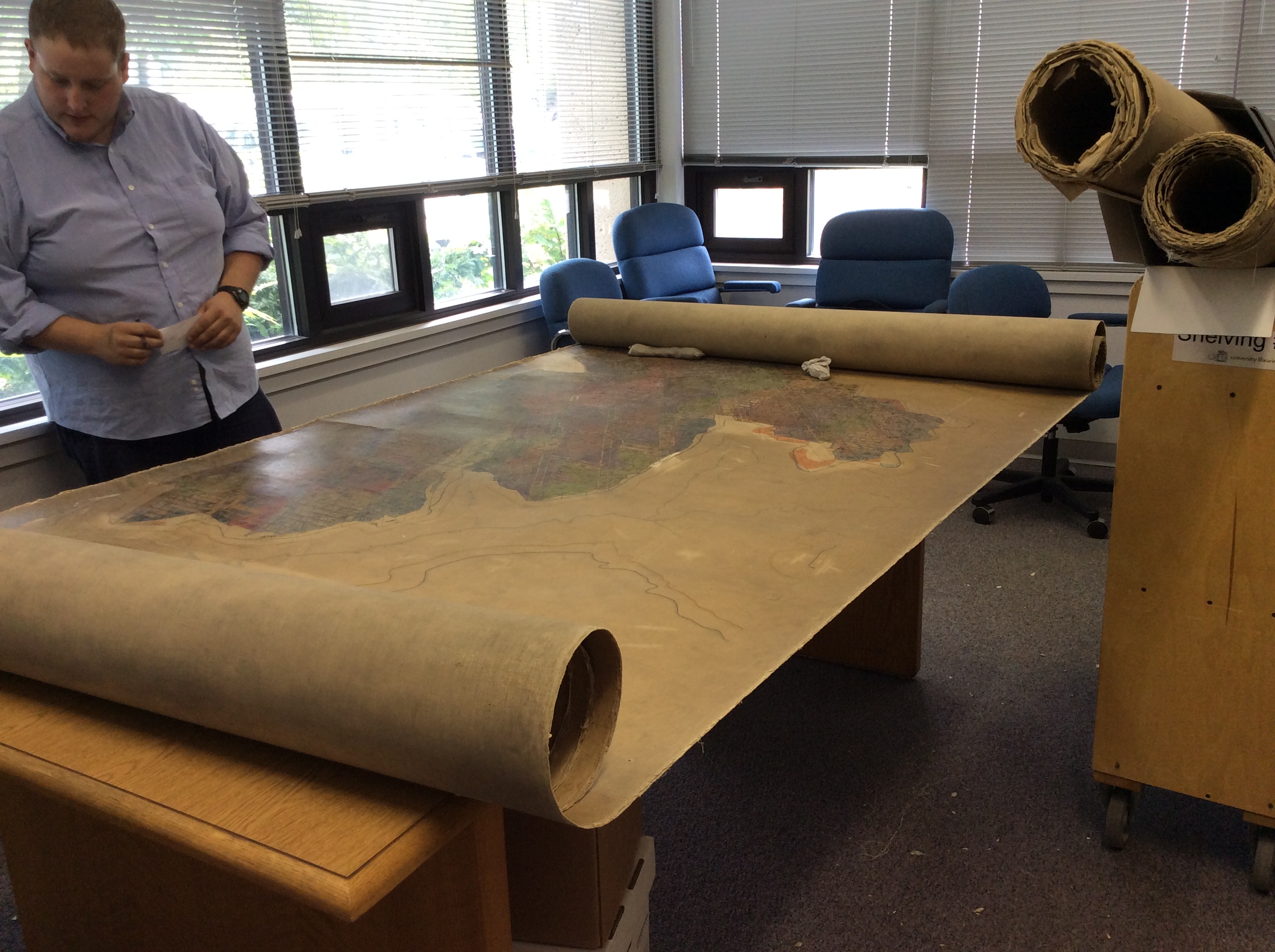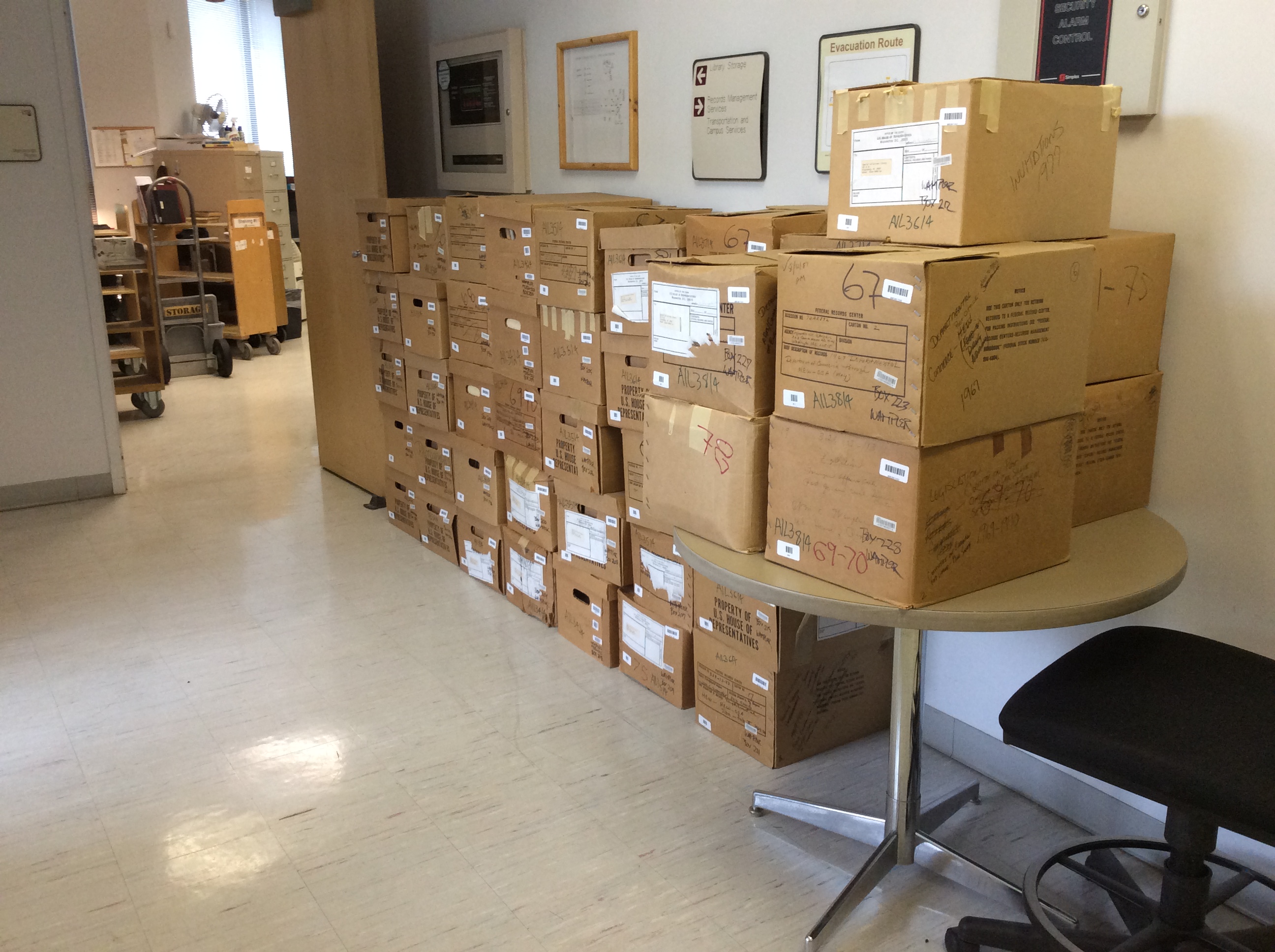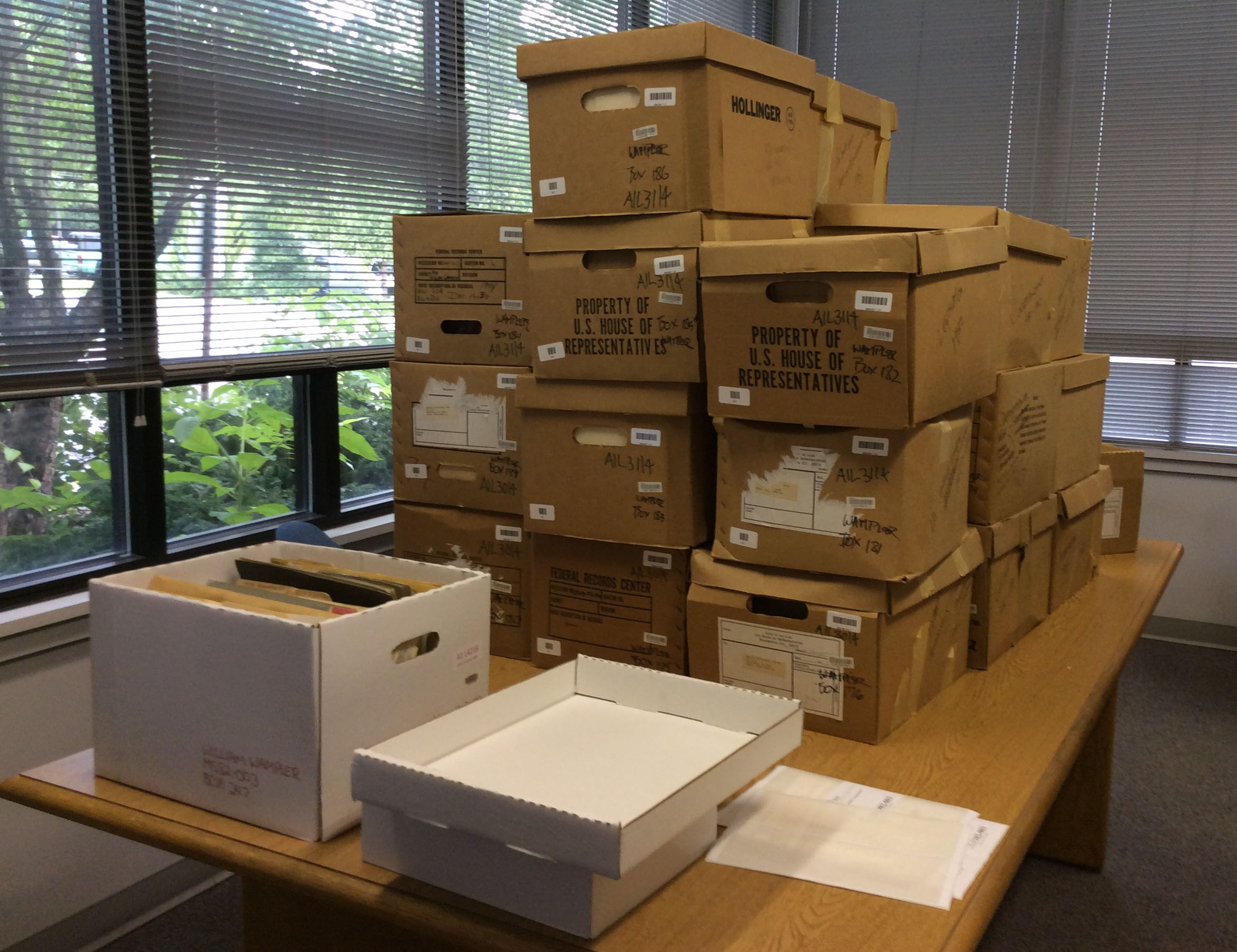 The University Libraries are currently working on another offsite storage building, this time with movable shelves. Movable shelves greatly increase the storage capacity in locations, but need strong floors to keep them stable! We also have a small, secure space in the basement of Newman Library that is shared with the rest of the library for temporary storage for our larger or more unwieldy collections, such as part of the Avery-Abex Metallurgical Collection with over 200 containers, many in unusually types and sizes.
I hope that you've enjoyed this look behind the scenes!