Recently, our graduate student Rebecca asked about our twitter account – the question being why aren't we on twitter yet?! Thanks to her prompting, we now are – check us out at @VT_SCUA!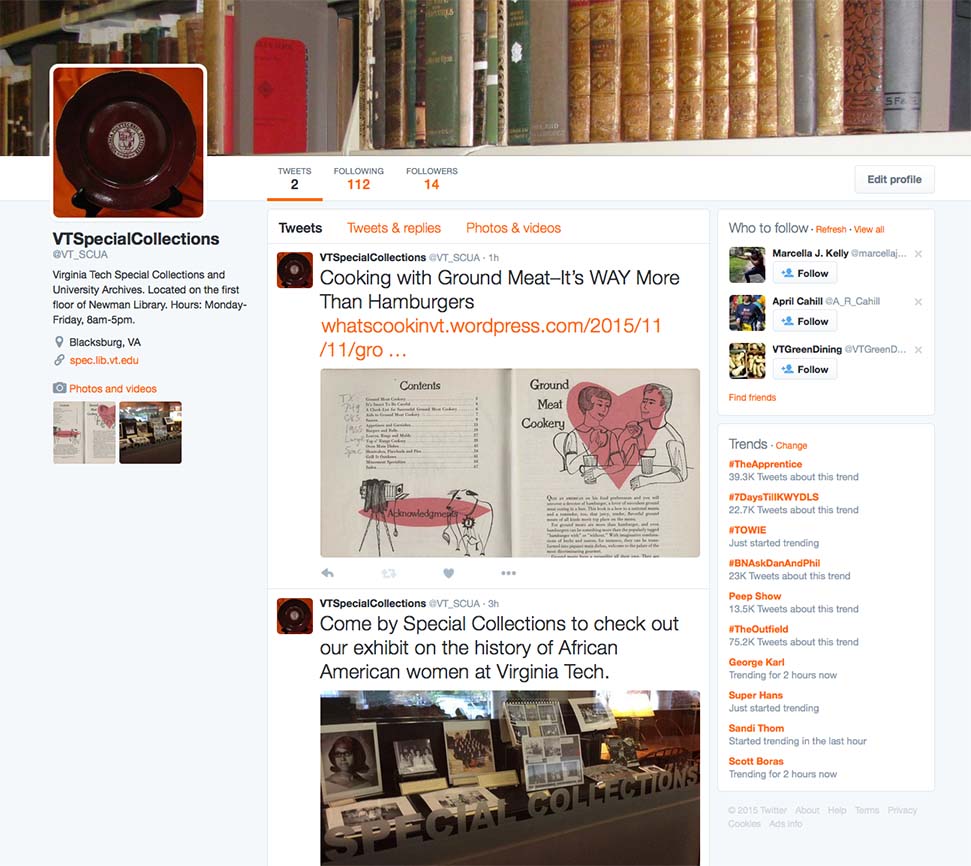 Our first post you will notice is about the exhibit currently on display in our reading room windows about the history of African American female students and student groups at Virginia Tech. And guess what….one of our student volunteers, Alexis, came up with the idea and put it together!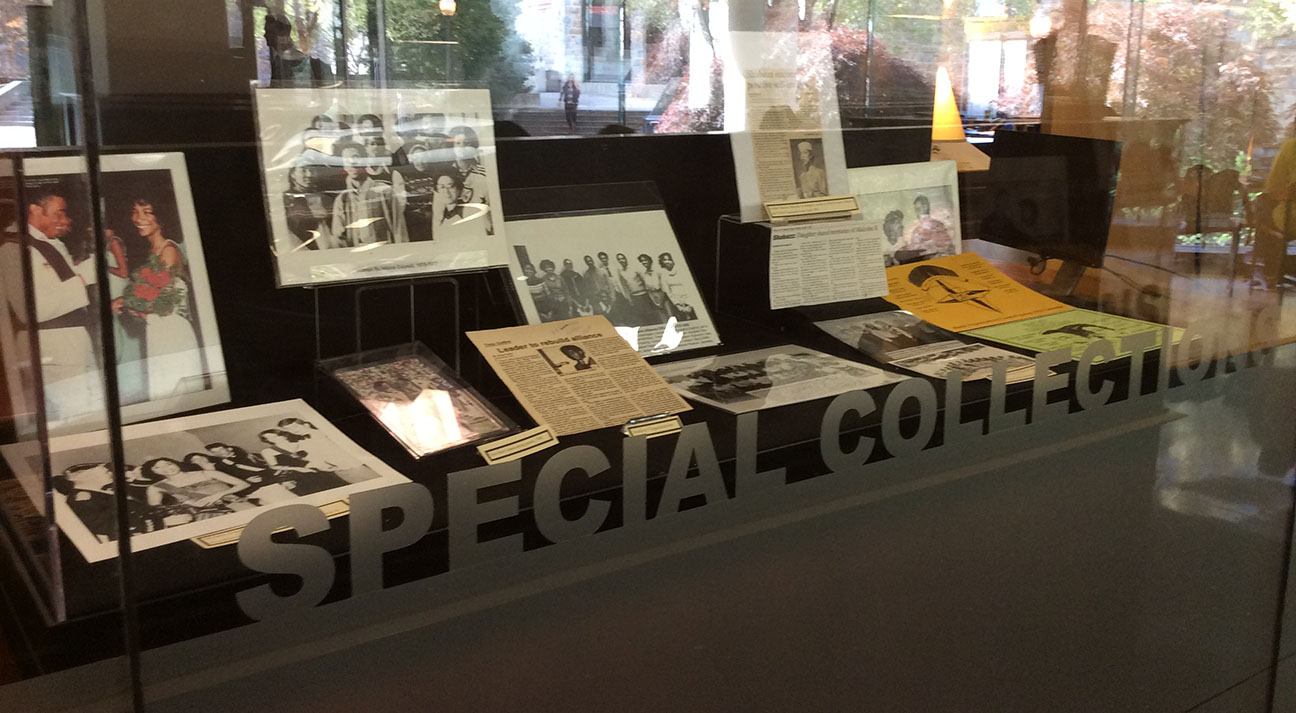 With millions of users on Twitter, it's a great way to stay current with different Virginia Tech departments and other libraries. Also, we hope the website will encourage our users to engage with us by asking questions, sharing their ideas, or notifying us of relevant stories and news. Because of its nature – being only 140 characters per tweet, we'll be able (we hope) to share with our followers and others a bit more frequently than we are able to just via our blogs. Some tweets to look for from us include photos of neat items from our collections; announcements of new finding aids, new exhibits, or digital exhibits; upcoming events; and new blog posts on either this blog or our food and drink blog, What's Cookin' @ Special Collections?!
We hope that you will enjoy this new way to interact with us at @VT_SCUA!