This week, I though we might peel back another layer of Special Collections and peek behind the curtain again. It seems like a good follow up on the heels of my colleague John's post last week. He described a particular collection and included lots on information on the collection's creators, Joseph P. and Margaret James. So, today, I thought I'd write about the people in our collections–more specifically, how we go about putting them in context.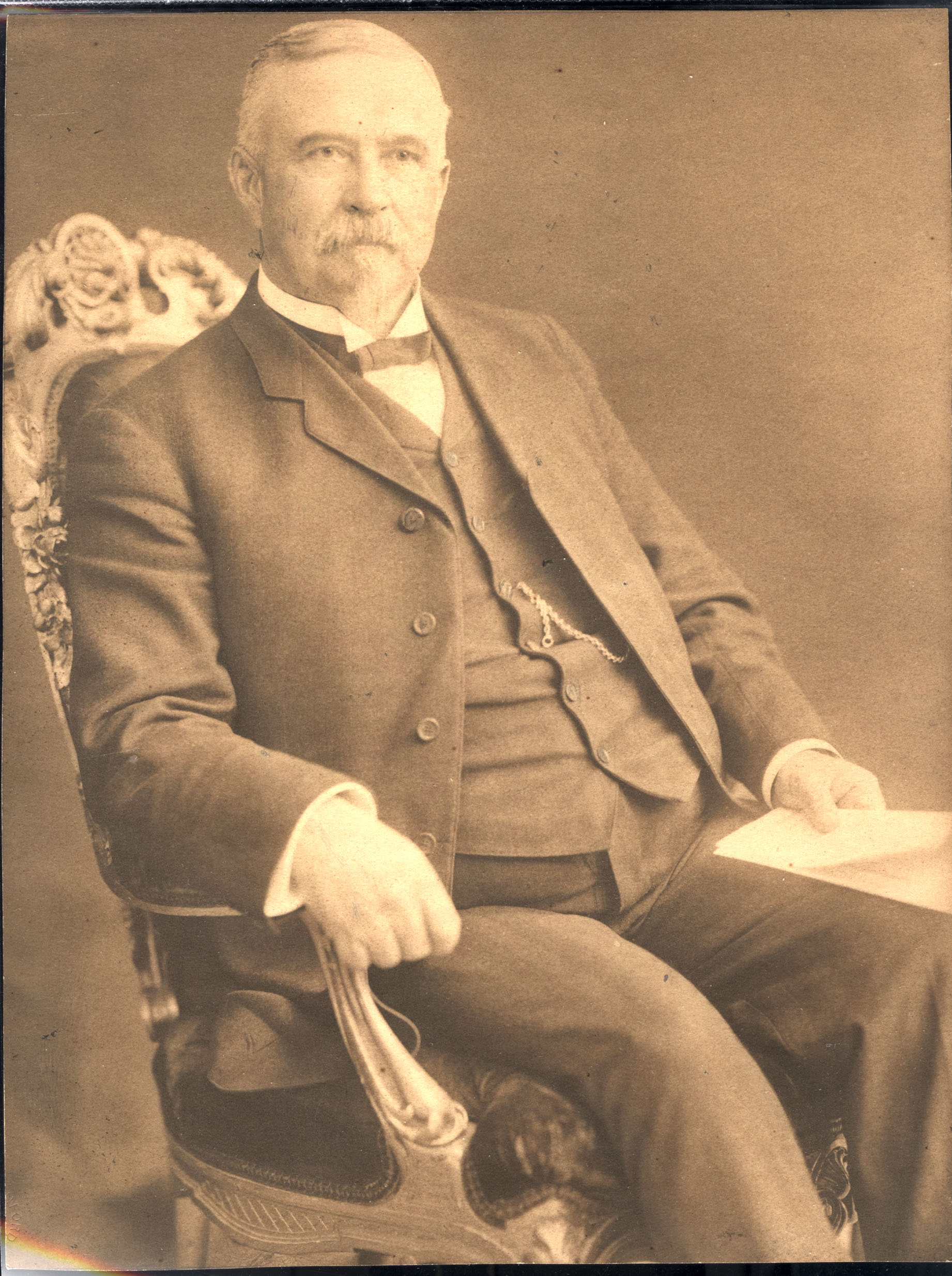 First, a noteon finding aids. If you've been following us for a while, you've inevitably seen a link somewhere to a finding aid. Hopefully, you're curious and you've followed one of those links and seen one of our finding aids online (we have nearly1,800 online and new ones in progress all the time). If you haven't looked at one before, you might want to right now. Here are a few of my favorites (and no, they aren't just ones I've written)…Who I am kidding, they are all my favorites! But here are a few examples:
If you took a look, you'll notice they have some things in common (mostly the elements that appear in them and to some extent, the structure), but just as much, if not more, is different. The Tyler family collection has a long, detailed, highly structured list of contents. The Pettersen collection has a large project list that's available as a separate spreadsheet–that spreadsheet was a much better way to convey what the collection contained, given the variety of types of materials. The Tippett letterhas a much shorter description, since the entire collection is only one item. And the receipt book is a great example of a collection where we don't have much information at all, other than the collection itself. There are a lot of things I could say about finding aids, but we'll save some of it for future posts. Today is about that lovely "Biographical Information" section.
Biographical notes in finding aids are there to (hopefully) provide context and background on the people who created and/or are the subjects of a collection. Seems straight-forward enough, right? Part of the job of our archivists is to help provide that context. And it can come from many places.Sometimes, the collection itself is a rich source of information. It could contain biographical files, CVs or resumes, or secondary research completed by someone else.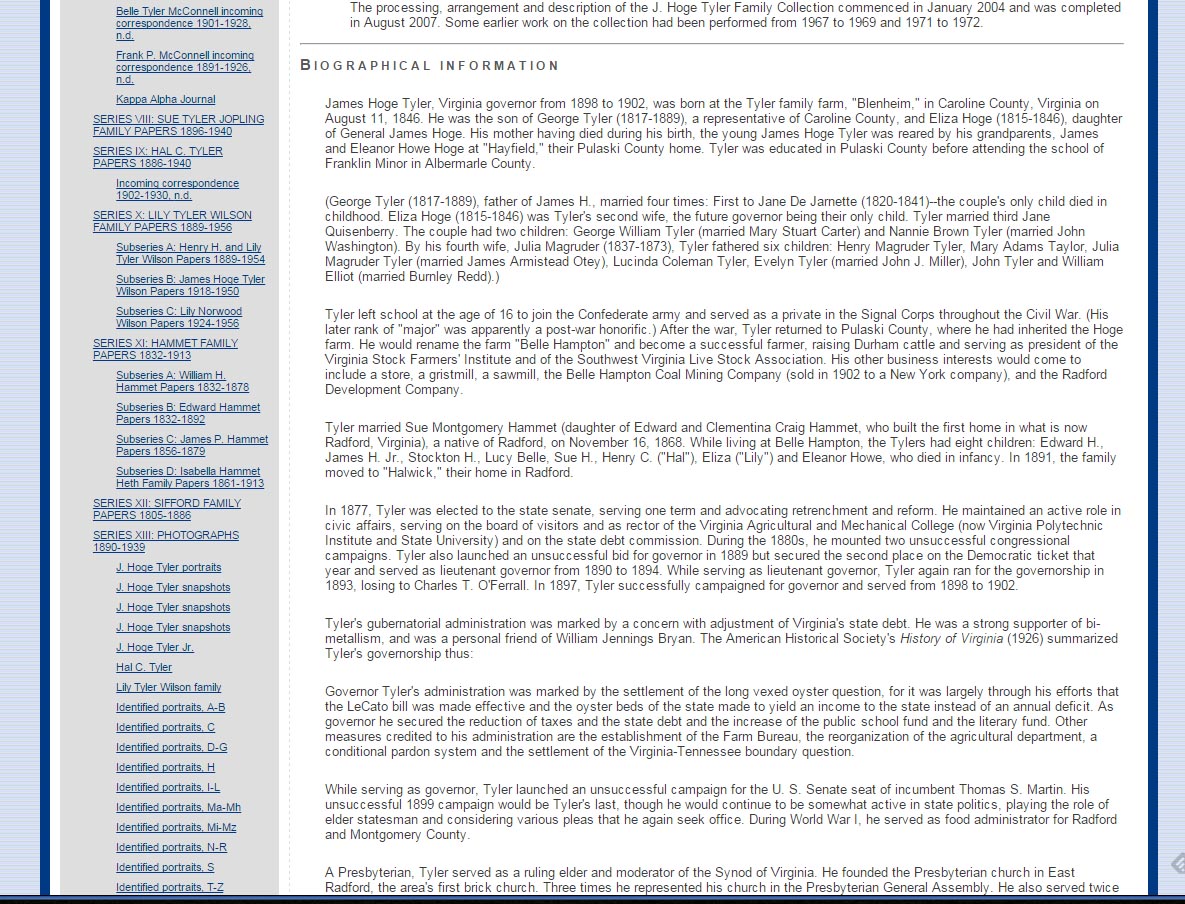 This is only a portion of the J. Hoge Tyler Family Collection biographical note. Because the collection documents several generations of family members, it's extensive. Information in the note comes from the collection (you learn a LOT about people by processing their papers), but also from published sources. Since Tyler was a governor of Virginia, there's no shortage of published biographical informationon him. We have books in our Rare Book Collection that often support us doing research on people connected to the local area, Virginia history, and other subjects in which we specialize, like the Civil War.

William Tippett's biography issignificantly shorter for a couple of reasons. First, the collection is smaller. It's not always an even ratio between size of collection and length of the biographical note (more on that in a bit), but it can be factor. It's easy to get caught up trying to unravel the threads of someone's life story and I am a sucker for it, but at the same time, we have lots of collections needing our attention. Our goal is provide you, the researcher, with some sort of context. Second, William Tippett's collection contains a letter from his service in the Civil War and the best information we had available at the time related to his military history, so the biographical note reflects that. That's not to say you wouldn't find more about William Tippett in many places (I'm certain you could), but this particular note reflects the letter's contents. In this case, we used a regimental history of the 1st West Virginia Infantry, located in our stacks, to write the note. Then, there's something like the Hertford Receipt Book: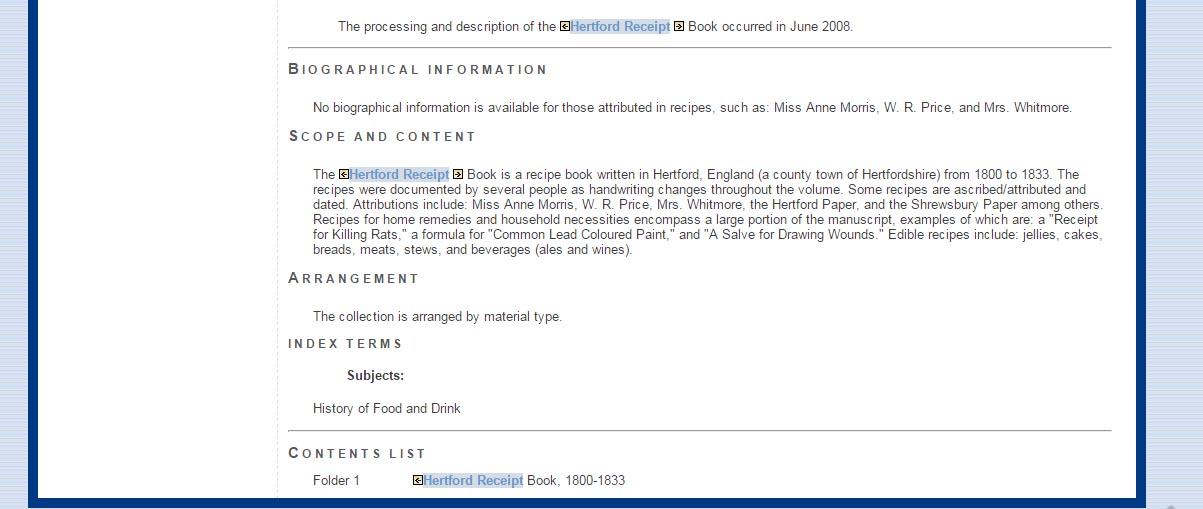 Although the receipt book includes several names, as you can see, they aren't very thorough and don't leave even the best archivist (or researcher!) a lot to go on. The other catch with this particular collection is that it's from England and we have far fewer British genealogy resources available (or at least had, in 2008 when the collection was processed).
All that being said, if you're interested in doing genealogy research on your own, there are endless resources out there and it would take more posts than I'd have time to write in a year. However, your local academic and public libraries probably some tools to get you started. Last year, the University Libraries acquired a subscription to Ancestry Library Edition, which is a collection of more than 4,000 databases and 1.5 billion names. It contains census, birth, death, military, and marriage records, as well as digitized yearbook collections, immigration information, maps, genealogy indexes, and more. And that's only for the U. S. materials. Ancestry also contains records relating to Canada and the U. K. Lots of other libraries subscribe, too, so it never hurts to ask.
If you have a library card for the Montgomery-Floyd RegionalLibrary, you have access to something called Heritage Quest, which is a database that includes census records and indices. You can check out Heritage Quest, and some of their other genealogy resources online. If you're part of a different public library system, ask them! Librarians have access to lots of cool resources.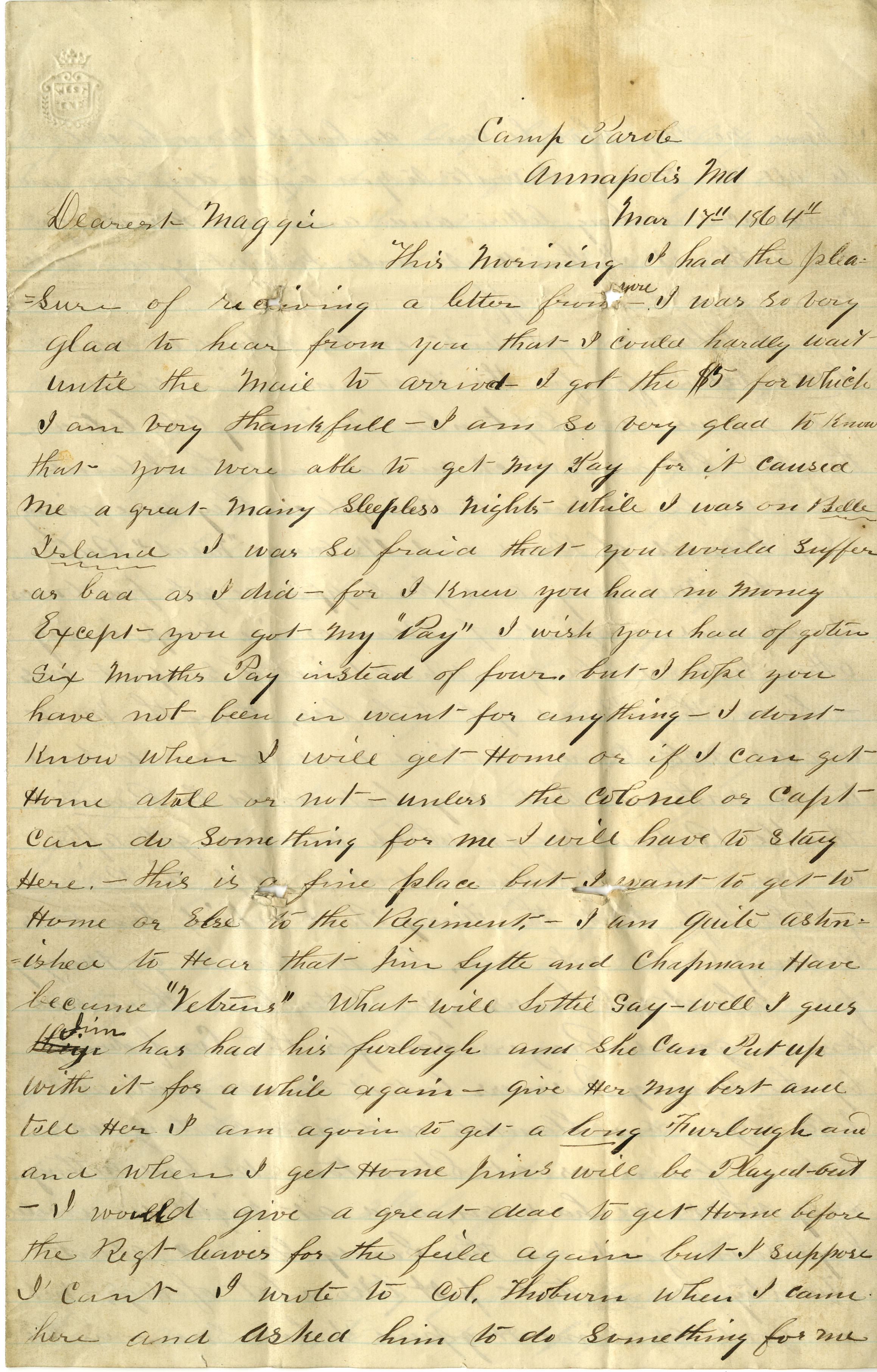 And, of course, Special Collections is here to help, too. If you want to visit us to do some research, we have a guide you started:Local History and Genealogical Research in the University Libraries. This will tell you about some of the resources available at Newman Library and in Special Collections specifically. The guide is adapted from a print resource and we've done our best to update it, but if you run into something odd, give us a shout. You can also always check out the library's catalog and our finding aids. You might be surprised at just where you can find connections to your family's past. Plus, it might give you a little more insight into the kind of work that archivists do everyday.