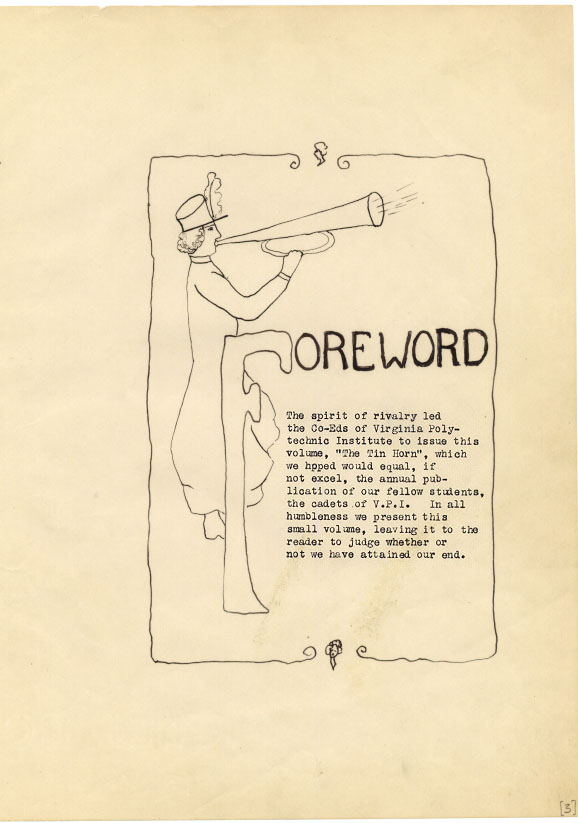 March is Womens History Month and in honor of this commemorative month Special Collections is hosting an interactive exhibit-celebrating women. Stop by the exhibit cases located on the first floor of Newman Library to see some representative materials from our collections featuring women in literature, the domestic arts, and science and technology. If you have a few extra minutes (or hours, seriously this is great stuff) then come on in and we will let you loose on a cart full of collections created by women. Our archivists have pulled womens travel diaries from 1840-2000s, speculative fiction magazines, literary first editions, architecture collections, items from Virginia Techs history, and much more.
If you are visiting with us through the magic of the Internet dont despair for each Tuesday in March we will be spotlighting a collection here on this very blog.
Mark your calendars for next Tuesday's profile on the short-lived, co-ed yearbook, The Tin Horn, published by the first female students at Virginia Tech.