Virginia Tech is proud to be the alma mater to many pioneers in aerospace engineering, perhaps none as famous as Christopher Columbus Kraft, Jr. The VT Stories team recorded an oral history interview with Kraft in April 2017, and Special Collections now has the full interview and transcript available online. The VT Stories summary of the interview is available here.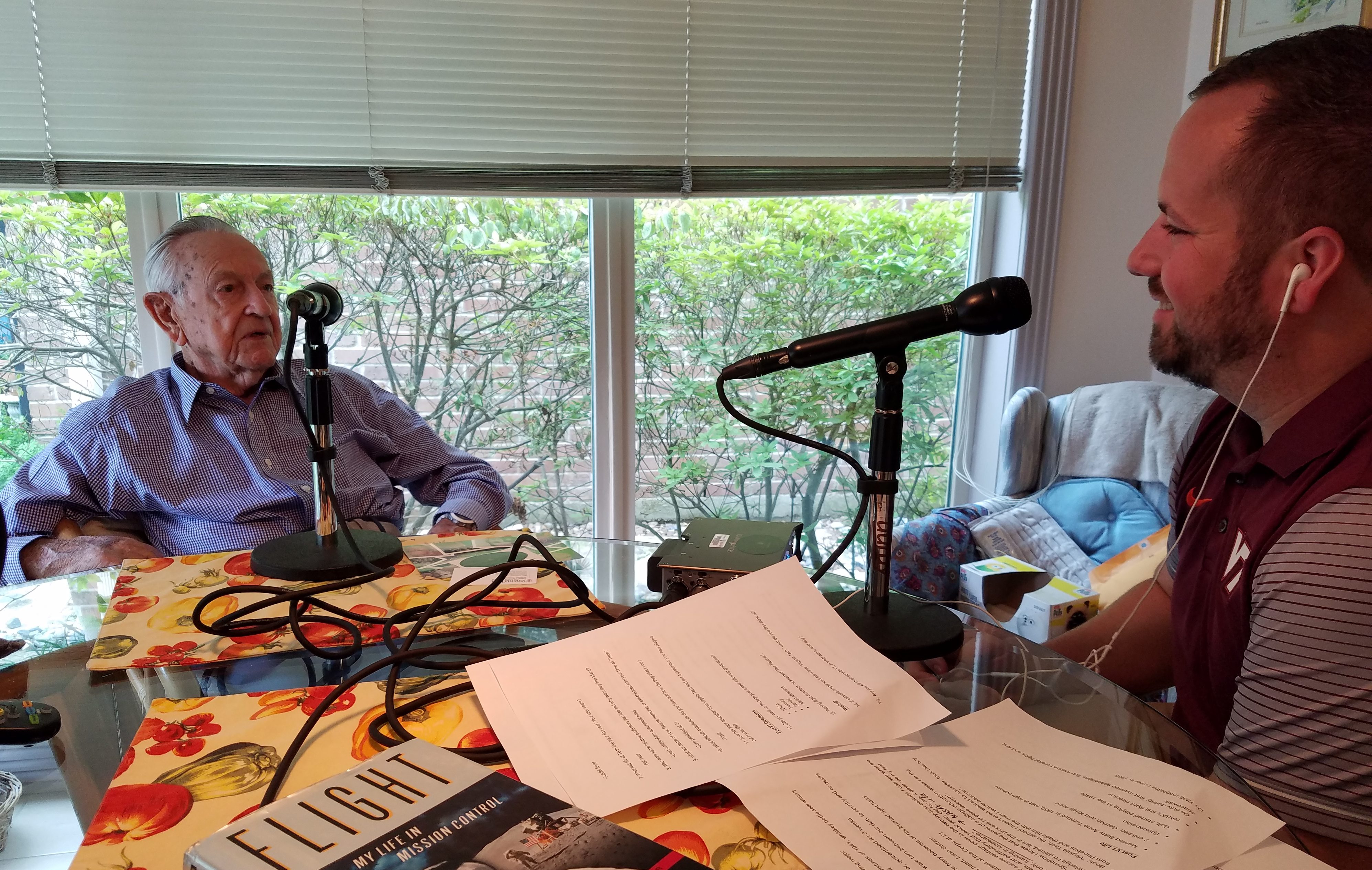 Chris Kraft graduated from Tech in 1944 with a degree in Aeronautical Engineering. The university was operating on a 12-month schedule because of WWII, therefore Kraft graduated after only three years. Despite only this truncated time at Virginia Tech, Kraft rose through the ranks to become president of the Corps of Cadets, which he counts as teaching him important leadership skills. Kraft also recounts his classes with Professor Rasche, contracting Scarlet Fever, and dance weekends from his memories at Virginia Tech in his interview.
After graduating at age 20, he joined the National Advisory Committee for Aeronautics (NACA), the predecessor organization to the National Aeronautics and Space Administration (NASA). Kraft worked at Langley Research Center as a flight test engineer for 13 years, until the space race began.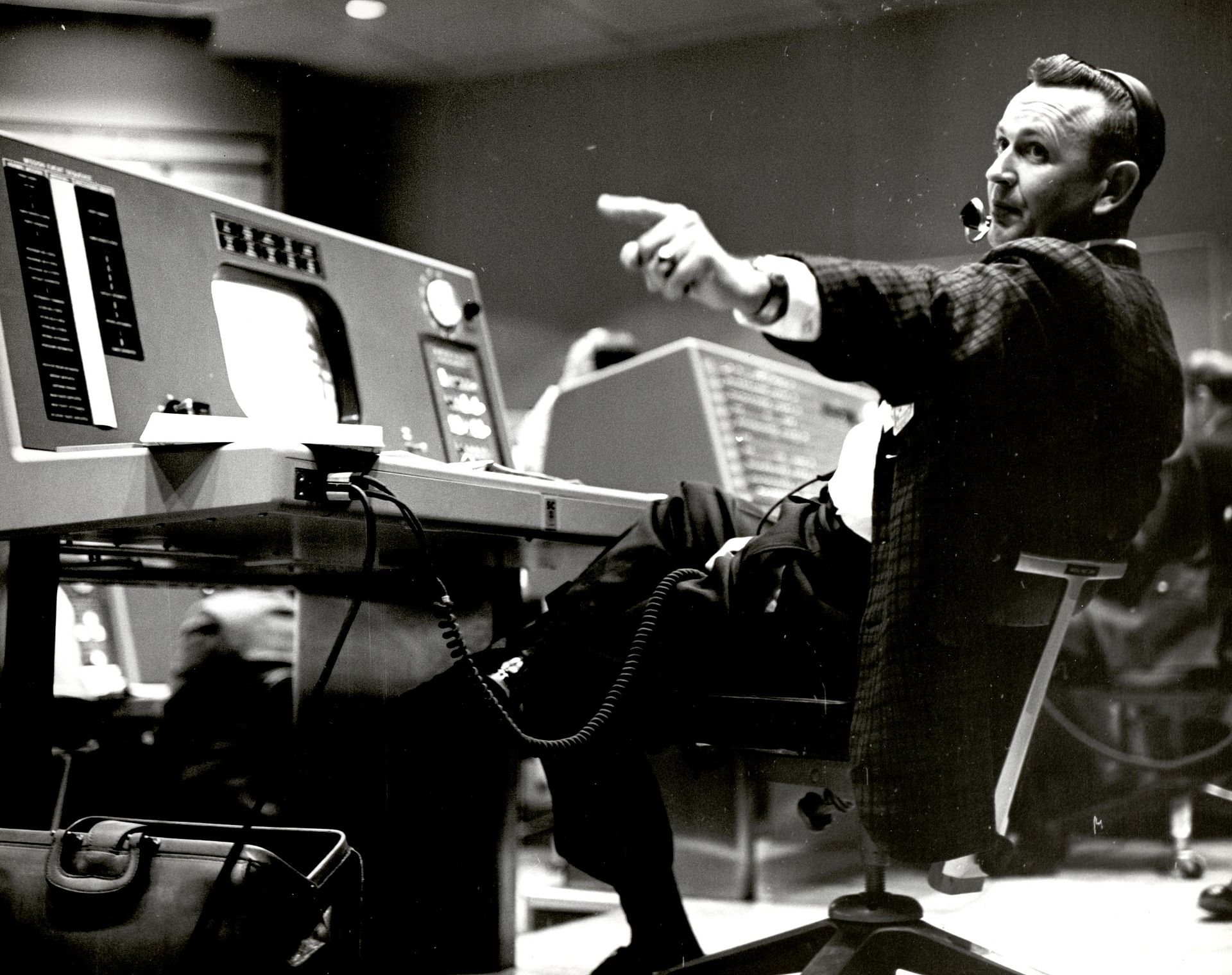 In 1958, he became one of the original members of the NASA Space Task Group, which was established to manage Project Mercury, the nation's first project to put a man in space. During Project Mercury, Kraft developed many of the basic mission and flight control techniques used in manned space flight, which culminated in the creation of the Mission Control Center at the Johnson Space Center (originally the Manned Spacecraft Center) in Houston, from which all of NASA's manned space flights have been conducted. He also served as Flight Director for all the Mercury missions and many of the Gemini missions. Kraft was named deputy director of the Manned Spacecraft Center in 1970, and later director in 1972. He retired from NASA in 1982 and and subsequently served as a consultant for various corporations. In 2001, Kraft's autobiography, Flight: My Life in Mission Control was published.
Special Collections also has Kraft's papers, which he donated in 1986. The collection consists of approximately 28 cu. ft. of manuscripts, particularly NACA and NASA reports and documents, meeting notes and agendas, research materials, and the manuscript for 2001 Kraft's autobiography. You can view the finding aid for this collection here.
---