Today I finished up the first phases of work on a great collection of Civil War correspondence. The collection includes 19 letters by 18 different authors. Unless there's a connection (usually family, business/organization, institutional, or something along those lines), we tend to name and organize collections based on the creators. So, under "normal" conditions, if such a thing exists (one of our favorite phrases in the archives world is "it depends"), these letters might have ended up as 17 collections (two of the letter writers are brothers). These 19 letters, though, have something else in common: location. Each was written in or around Alexandria and Fairfax counties in Virginia. And each was written within the first 16 months of the Civil War. As a result of that, we've decided to treat them as a single, cohesive unit. This group of letters offers a unique perspective on the early experiences of Union and Confederate soldiers around Washington DC in the early months of the war. There are number of common elements: regiments cutting down trees to build up defenses, skirmishes between forces, the need for food and clothes from home, and a frequent hope that soldiers "hope to be home soon."
You can see the finding aid for the Alexandria and Fairfax Counties [Virginia] Civil War Correspondence (Ms2013-029) online here. The contents list of the finding aid includes links to the digitized letters and, when available, the transcripts. You can also go straight to Omeka (our emerging digital content platform) and see the letters and transcripts here. The digital images all have links back to the finding aid, as well. The idea is that we're creating online connections to help our researchers move back and forth from digitized primary sources to context for those materials easily.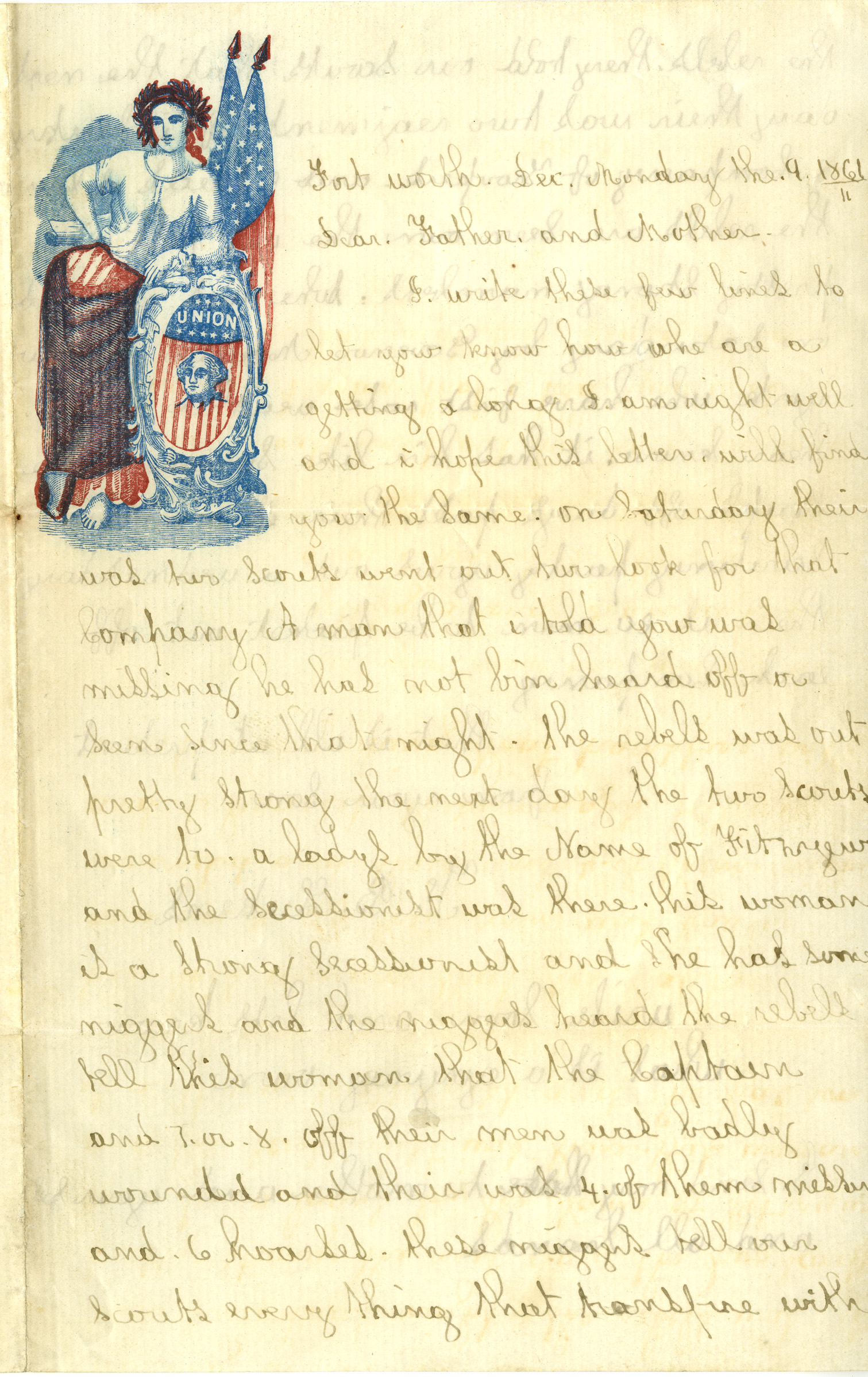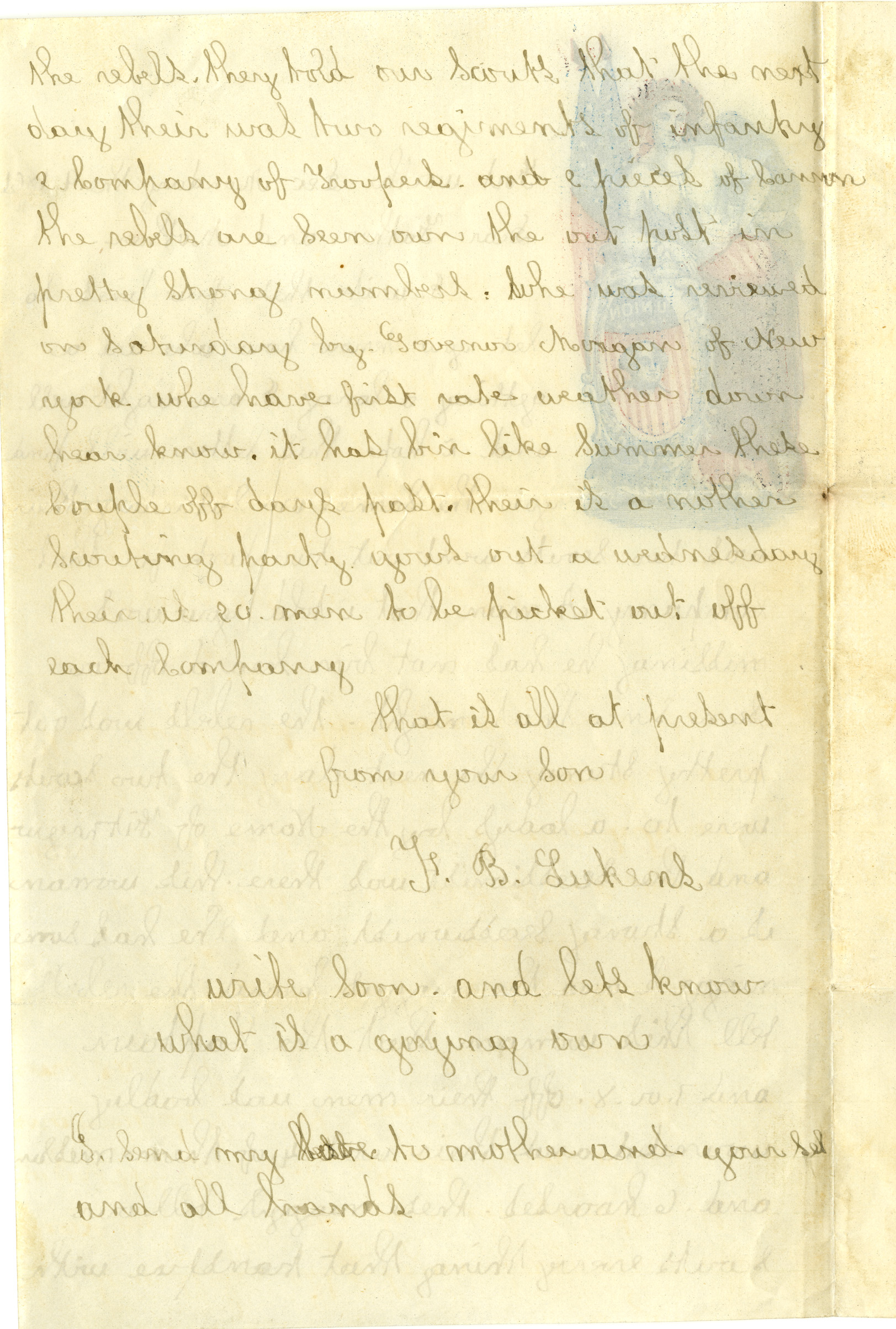 This collection remains a work-in-progress, as we expect new materials from the donor in 2014 and into the future. As new materials arrive, we'll continue digitize them and update the finding aid. We'll be able to offer new insight into early war-time conditions and experiences as the collection continues to grow.
The Alexandria and Fairfax Counties [Virginia] Civil War Correspondence (Ms2013-029) is not the first collection we've placed in Omeka (https://omeka.lib.vt.edu/), nor is it the first one we've digitized, but it's the first one to go through acquisition, digitization, processing, and addition to the web in sequence and within a short period of time. We hope it will help us create and shape our workflow for the future as we digitize more collections. It may not be a speedy process, so we also hope you'll bear with us as we create new material to share. We promise, it'll be worth it.