When not discarded out of hand, personal papers and organizational records can sometimes-through a series of bequeathals, purchases, and other transfers-make their way into the most unexpected places. And no matter how detailed the guide to a manuscript collection may be, sometimes these items can go unnoticed by researchers. Such seems to be the case with the collection Im going to tell you about today: the Hammet Family Papers, which made their way into the papers of Virginia Governor J. Hoge Tyler and have remained there in relative obscurity despite being every bit as interesting as anything in Tyler's own papers.
Long-time residents of the New River Valley and in-laws to Governor Tyler, the Hammets became owners of Mississippis Lammermoor cotton plantation through William Henry Hammet (1799-1865), Edwards brother. After graduating from the University of Virginia, William moved to Mississippi and established a medical practice in Vicksburg. In 1837, he married Evalina Metcalfe, and property laws of the era gave Hammet ownership of Lammermoor, which had passed to Evalina following the death of her first husband. Whether the plantation later passed to his brother following Williams death or had been purchased earlier is unclear. Among the papers, however, is Edwards written offer to purchase Lammermoor and its slaves for $300,000, an enormous amount of money at the time.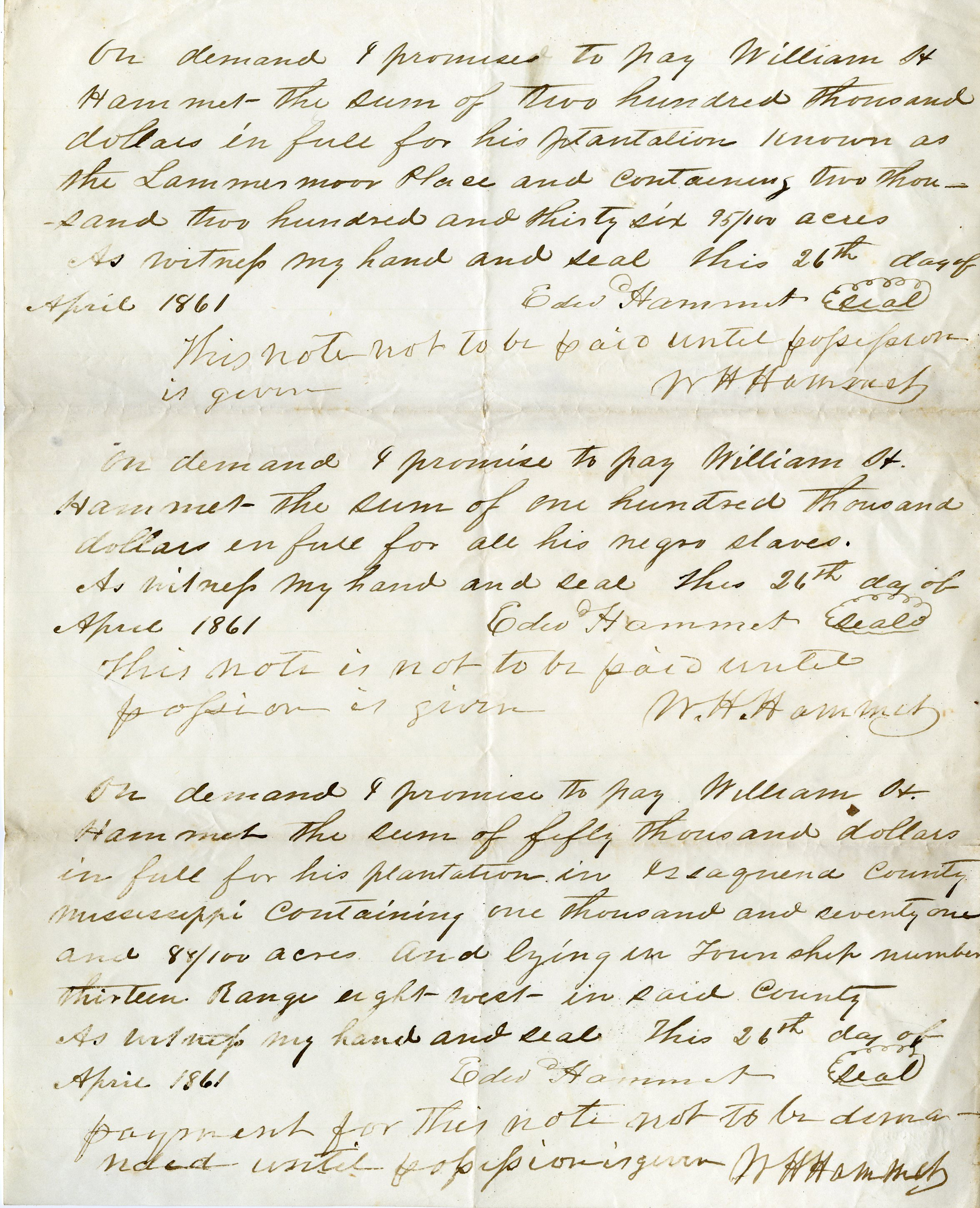 The Hammet Family Papers contain a treasure trove of records detailing the plantations operations, chronicling both antebellum and post-war cotton sales, as well as accounts with freedmen employed by the plantation. Also within the collection is Hammets medical ledger. With entries beginning in Vicksburg in 1836, then moving to Lammermoor after his 1837 marriage and continuing through 1851, Hammet lists the names of his debtors and briefly notes medicines dispensed and services performed. He seems to have been often called upon to treat injured and ailing slaves on neighboring plantations.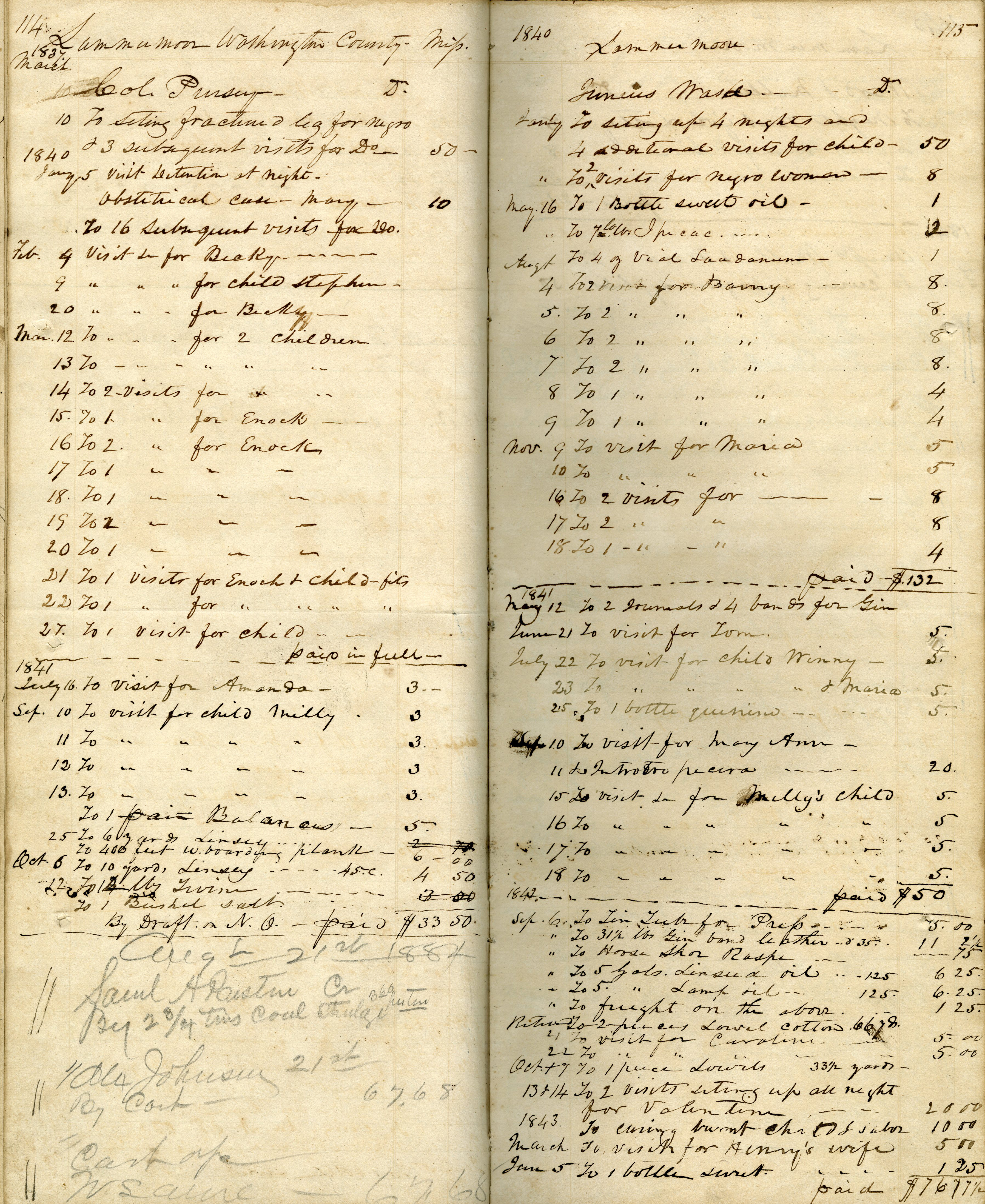 Also included in the collection are the papers of James P. Hammet (1832-1879), son of Edward Hammet and a graduate of the University of Virginia medical school. Following the death of his uncle William, James Hammet lived in Mississippi for a time, managing affairs at Lammermoor. Among Hammets papers are various records describing the work of freedmen, presumably at Lammermoor. The records include lists of workers names, days worked, rations issued, goods provided, and pay vouchers. Elsewhere, Hammet details infractions by workers, together with the fines he imposed on them for damages and as punishment.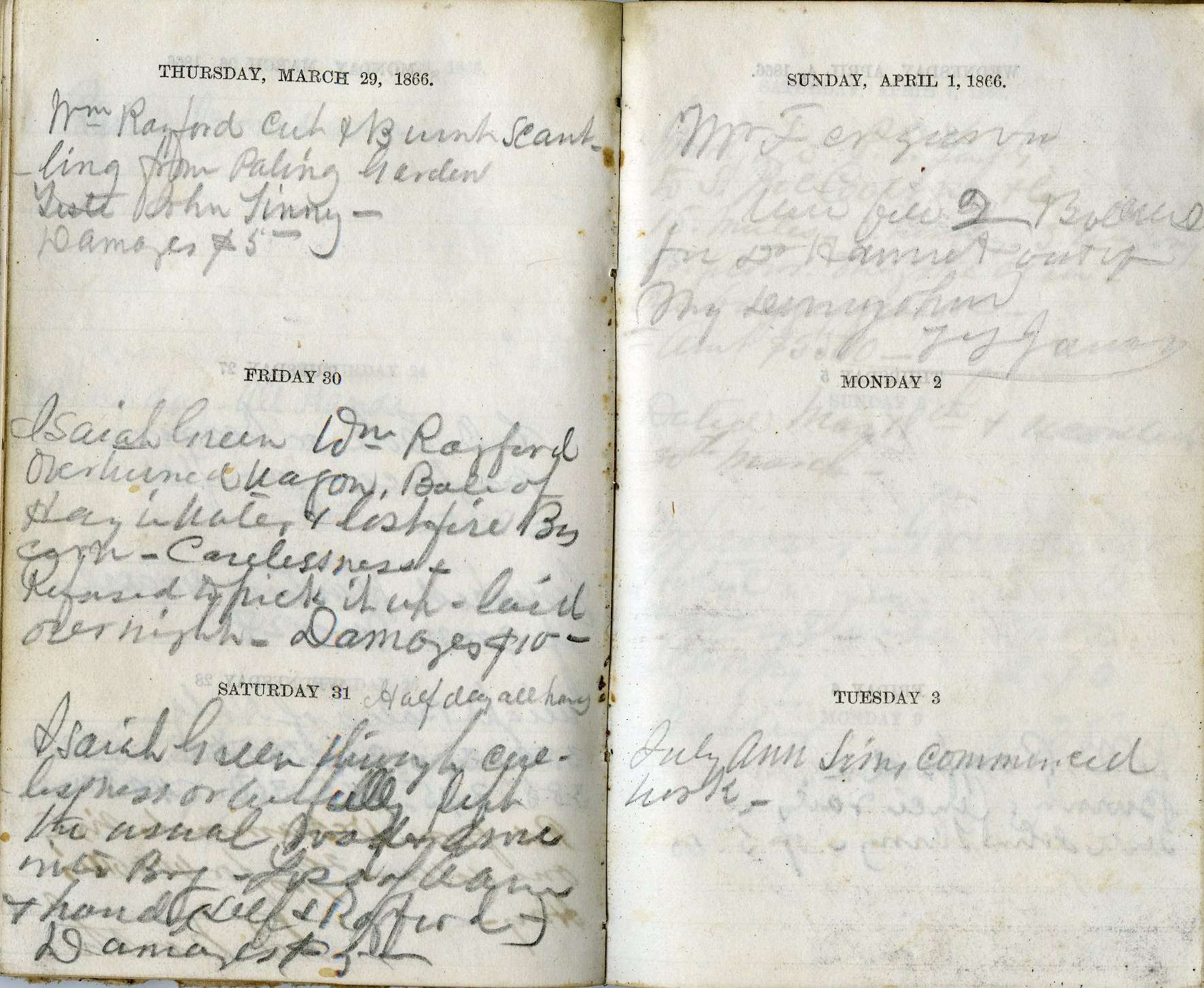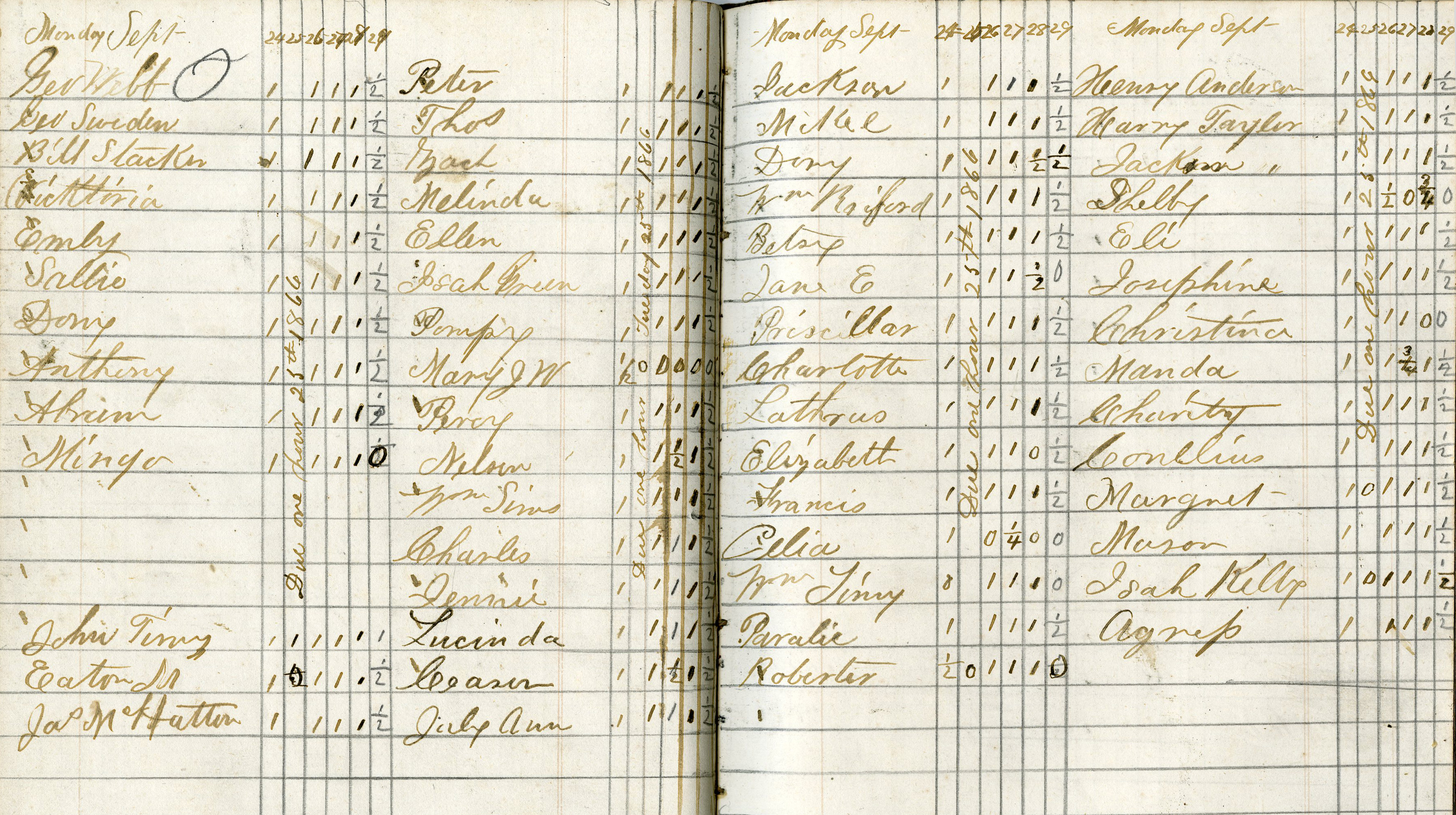 A tally of days worked by hands on Lammermoor Plantation, 1866. The number of hands listed (50) hints at the size of the plantation.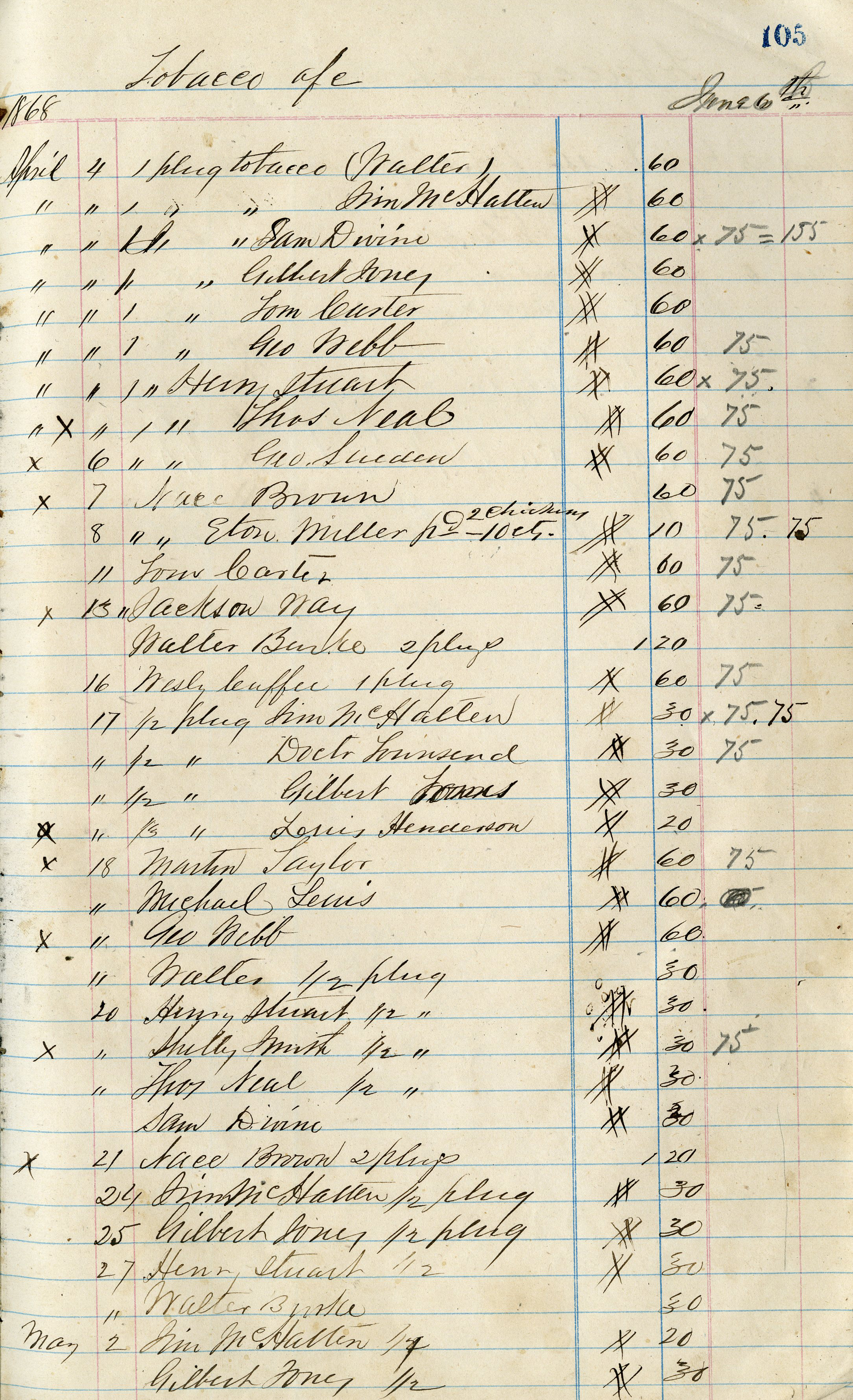 In addition to the Mississippi records, Hammets papers contain his Virginia financial records, including those of his medical practice. A ledger maintained by Hammet includes detailed descriptions of a number of casesamong them the delivery of several babiesapparently while he studied medicine in Philadelphia. Hammets papers contain general account documents and a daybook (1873-1878) for his Christiansburg medical practice. The doctor lists patients names, services rendered, and fees. Elsewhere are a number of invoices from Hammet for services rendered to various patients, among them a number of African Americans.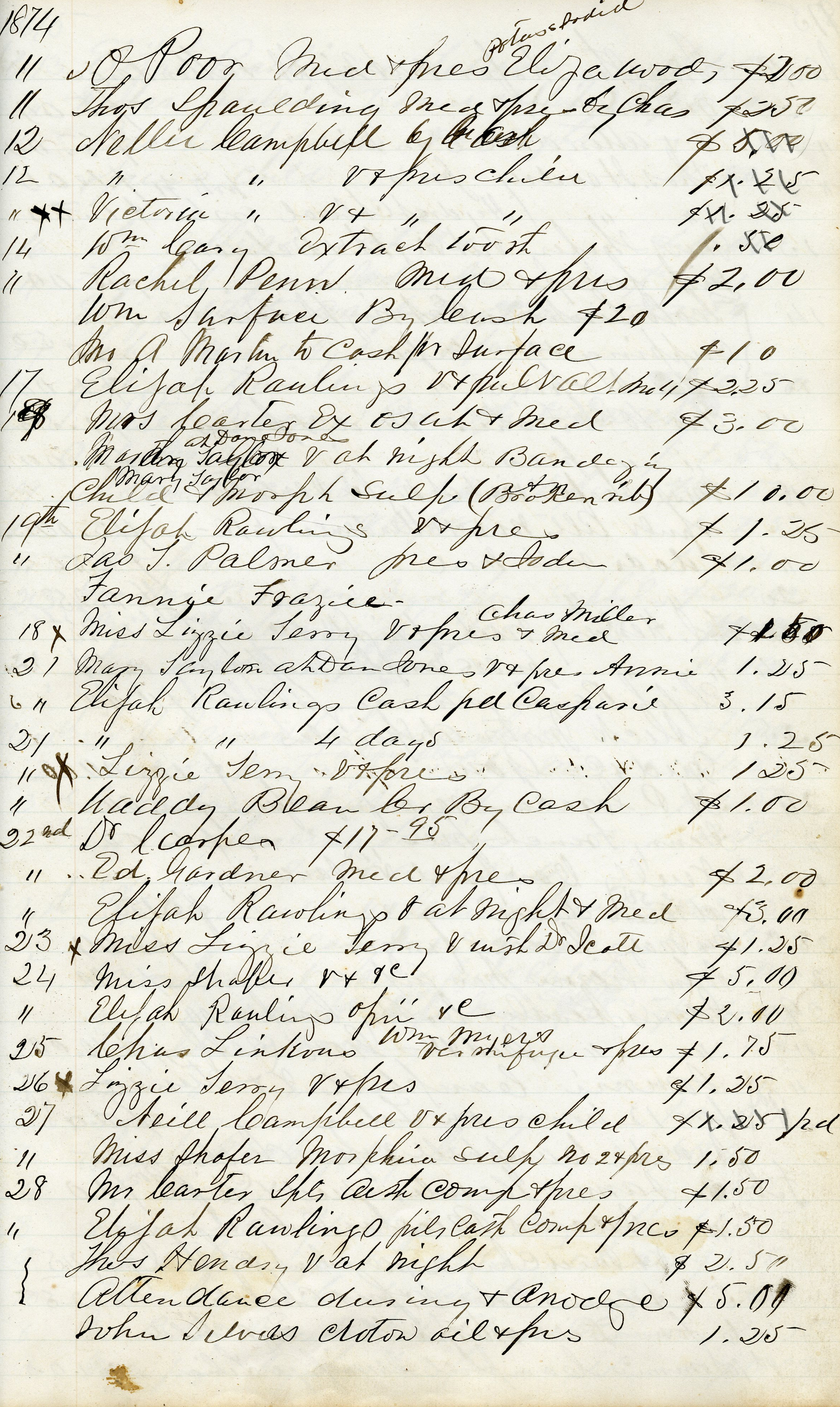 Though theyre buried in our collections, the Hammet papers are well worth the dig and would be a valuable resource forresearchers interested in Southern plantations, race relations during Reconstruction, 19th century medicine, or southwestern Virginia history. Further information on the Hammet Family Papers, comprising Series XI of the J. Hoge Tyler Family Papers, may be found in the collections finding aid.