I feel like I probably spend too much time blogging about Civil War history on this site, when we have so many collections here at Special Collections and University Archives. But, what can I say? I'm not-so-secretly intrigued by reading dead people's mail (it's part of why I like working in archives) and Civil War letters are some of my favorites. I'm always surprised by what soldiers or families on the home front were writing to each other, what tidbits seemed of most value at the time, and how those pieces of information can be of interest to people today. I'm always excited to find food references (since my other love is food and drink history) and on more rare occasions, references to alcohol and spirits. This letter, for me, hits the trifecta.
Written from a camp near Petersburg, Virginia on December 15 1864, from Joseph Rule to his "Friend Silas." Rule was part of Company B, 50th New York Engineers and his letter, among other things, talks about the regiment's raid on Weldon Railroad, which was a significant supply line for the Confederate Army of Northern Virginia.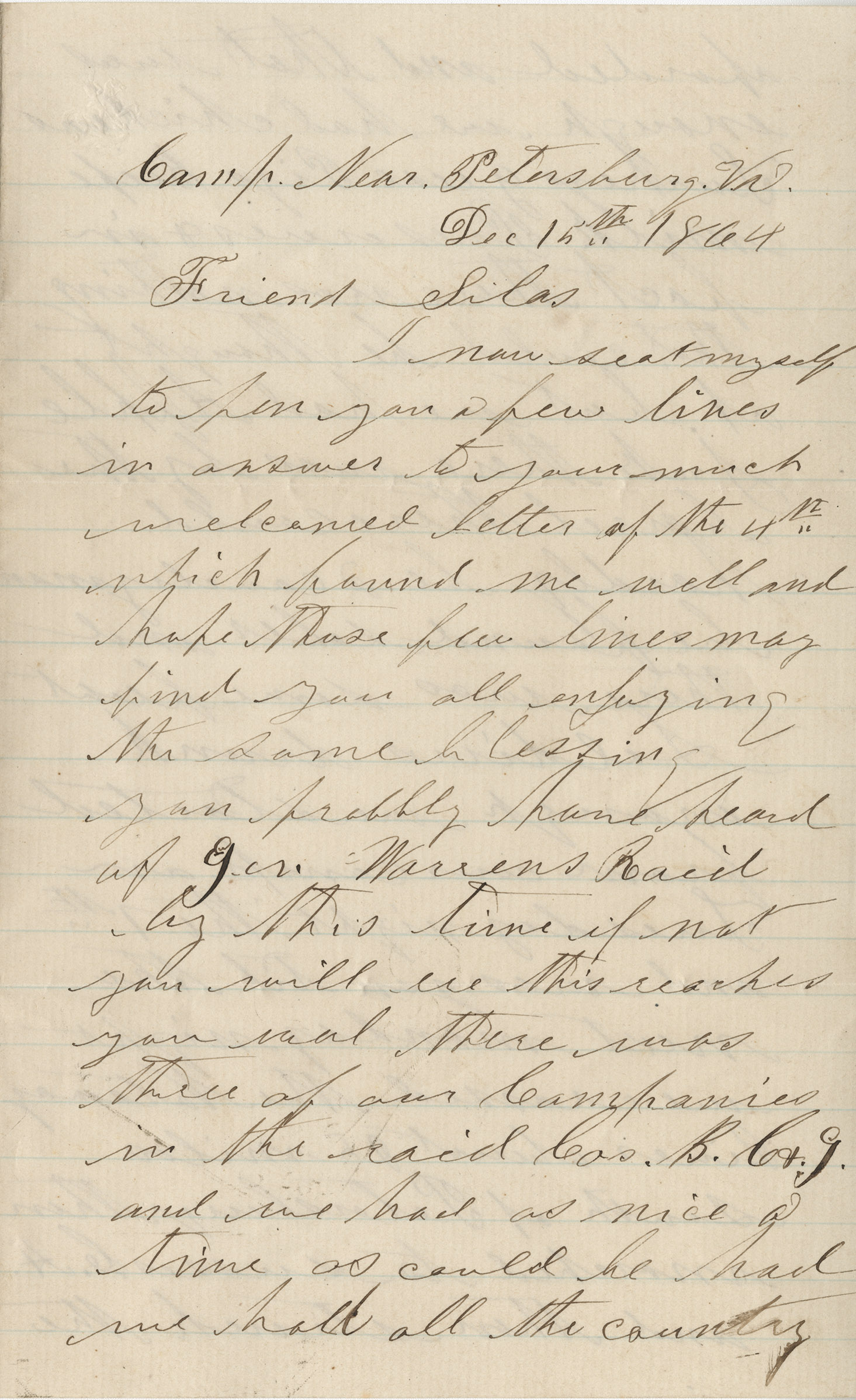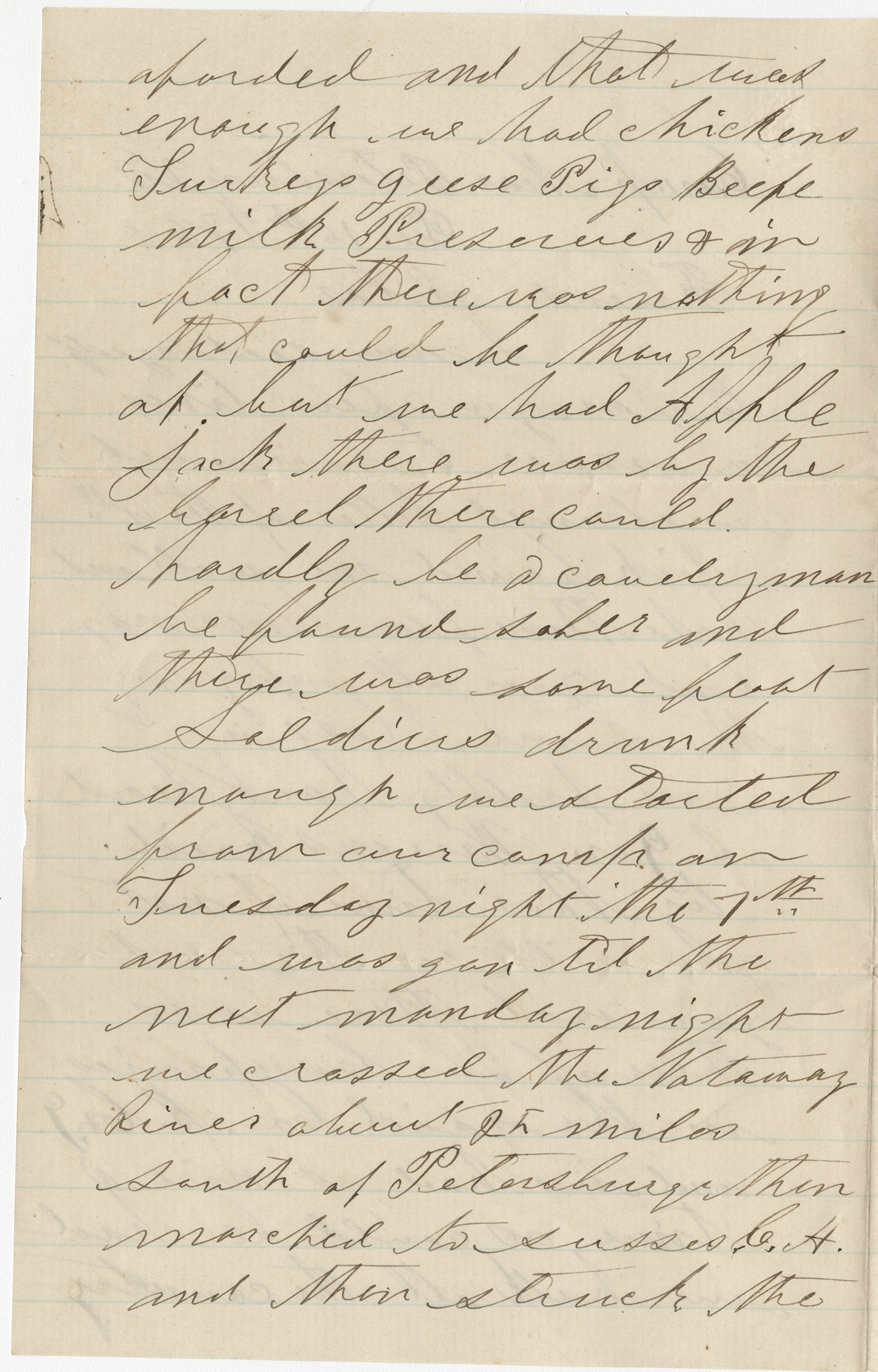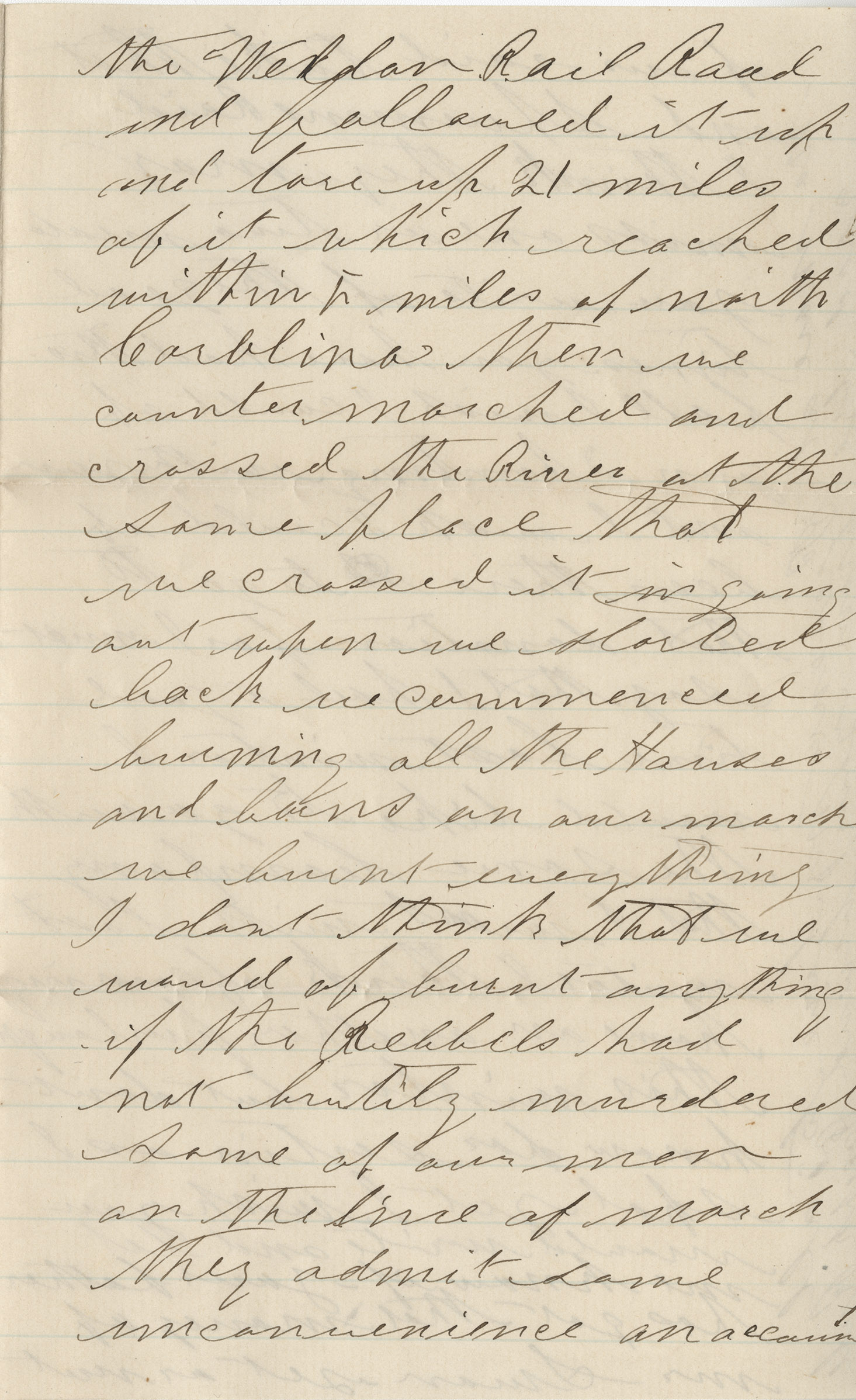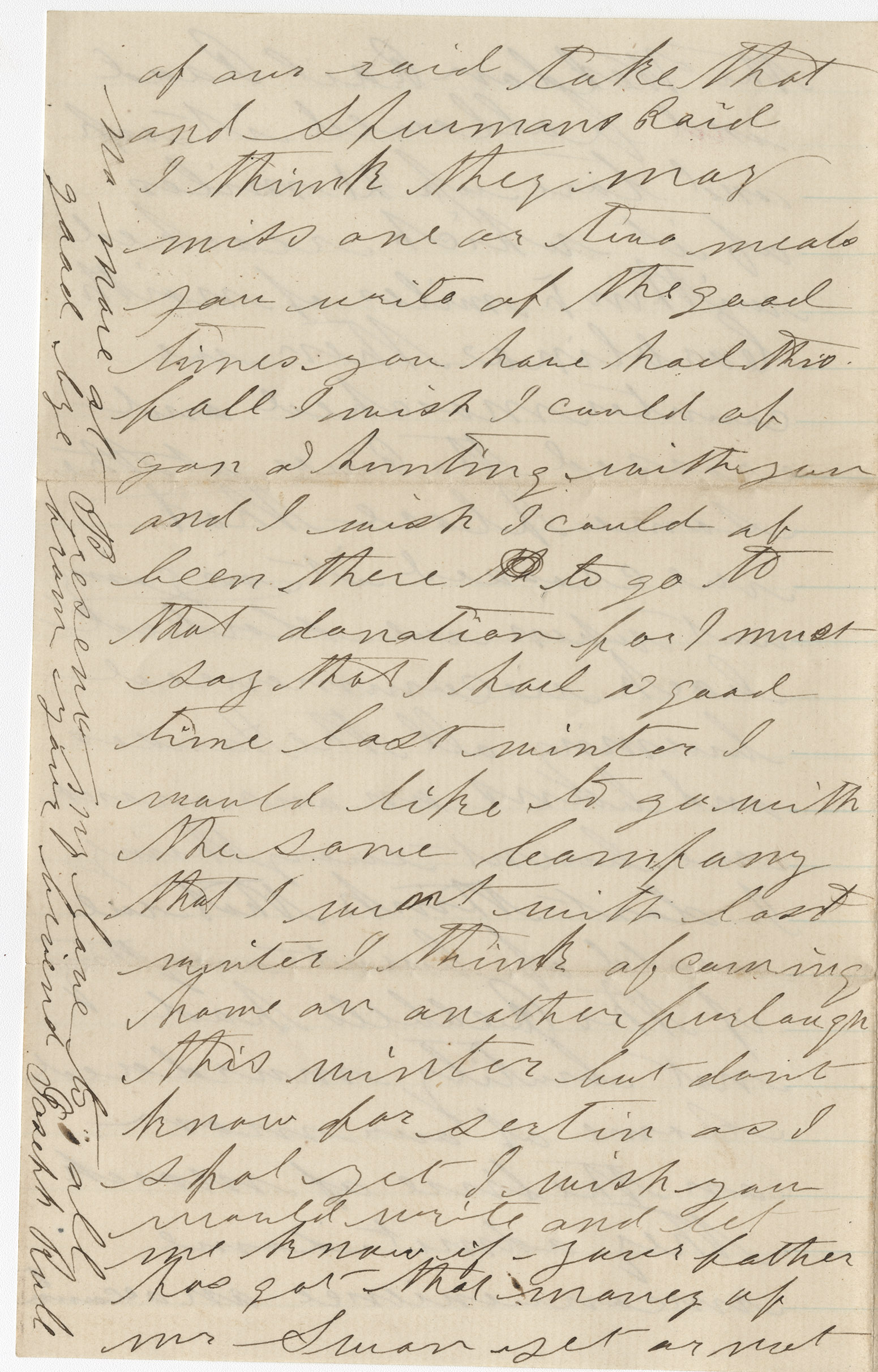 Like I said, though, I fixate on the stranger stuff. On page two, Rule writes, "we had chickens Turkeys geese Pigs Beef milk Preserves & in fact there was nothing that could be thought at but we had Apple jack there was by the barrel there could hardly be a cavalryman be found sober and there was some foot Soldiers drunk enough." The fact that this amount and variation of food was available is a testament of sorts, to the success of the raid. As someone who actively goes looking for food and drink references, as I said, spirits and alcohol can be rare. A specific reference to applejack is exciting to see. It is no wonder that Rule reports on the drunkenness of soldiers–the barrel probably wouldn't have lasted long to begin with and it was likely celebratory consumption, too.
Rule goes on, after his food talk, to detail a bit about the raid and the immediate aftermath–it involved not only destroying railroad tracks, but burning of houses and barns, seemingly in retaliation for the loss of lives in the regiment. Like many letters of the time, he talks about things he misses, has questions about issues at home, and contemplates a future furlough.
The finding aid for the collection has a little bit more detail and you can view it online. If Rule's handwriting isn't your thing (it's not awful, but his punctuation is lacking!), we have digitized this letter. It's online with the original envelope and a transcription, for your reading pleasure. Our digital site is full of Civil War letters and diaries, offering us tiny looks into the lives of people from 150+ years ago. There doesn't need to be a lesson in there, but sometimes there can be. I guess, in this case: Don't dive into your applejack barrels–Make them last a while, instead? (Cheers?)