Virginia Tech has a long history and the library (or rather, a library) has always been a part of it. When the university opened in 1872, there was only a single building and the library was in a room that served as both a library and an office, with an attached reading room. By 1882, the library had moved to the second floor of the Second Academic Building.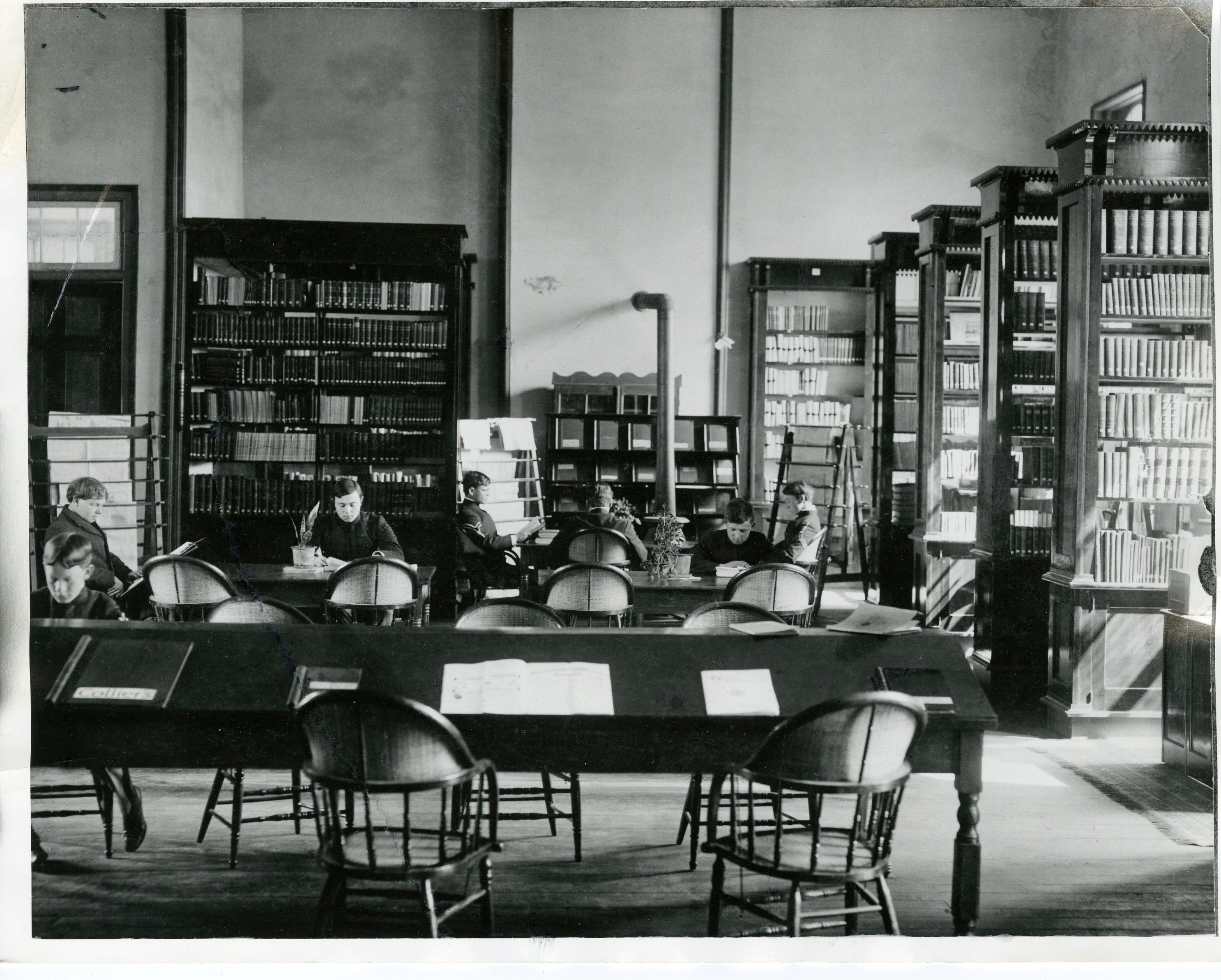 By the mid-1910s, what is sometimes referred to as "the Old Library," had taken up residence in the former chapel. The chapel was the second structure on the site of the current Newman Library (the first was a lecture and laboratory building).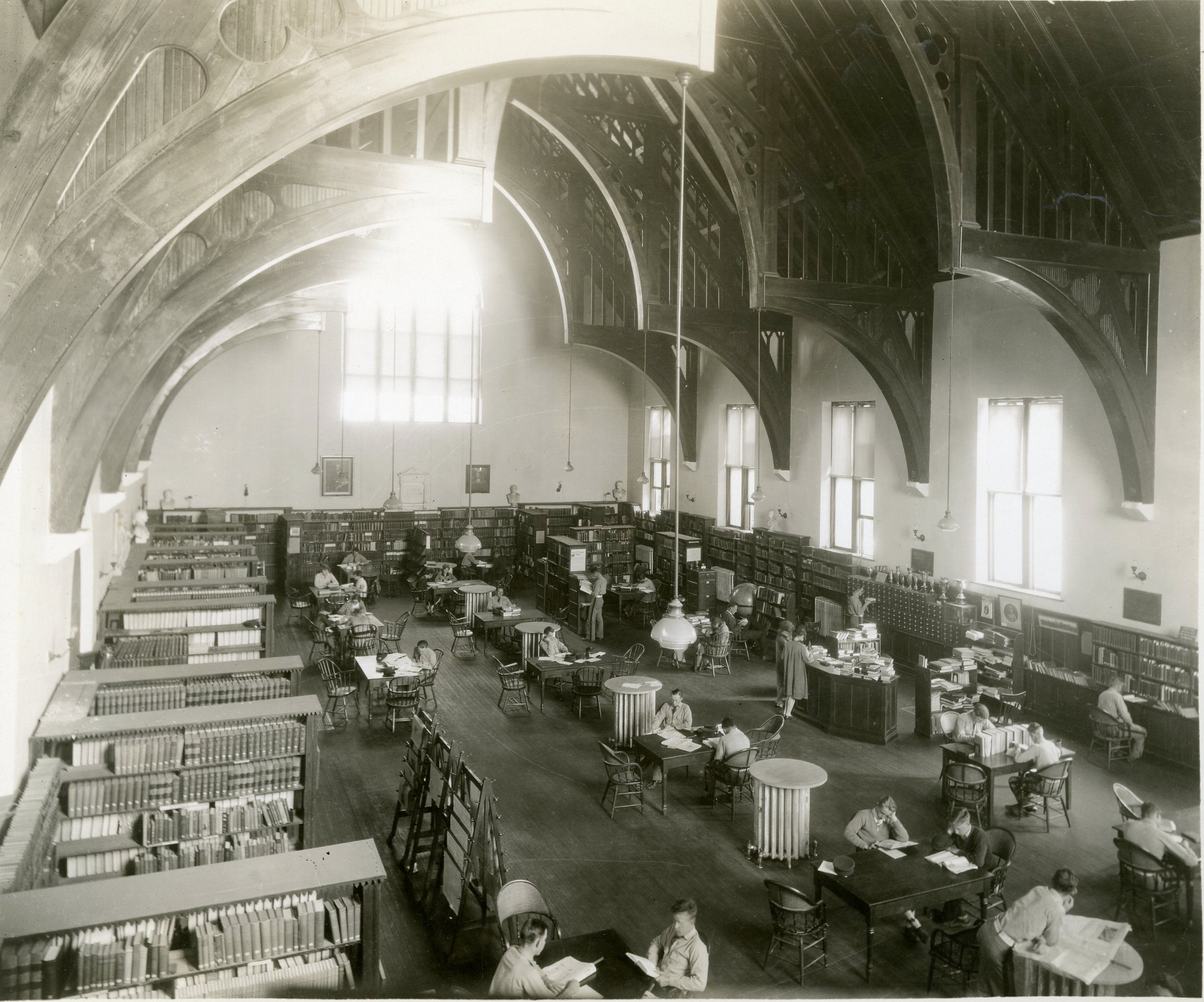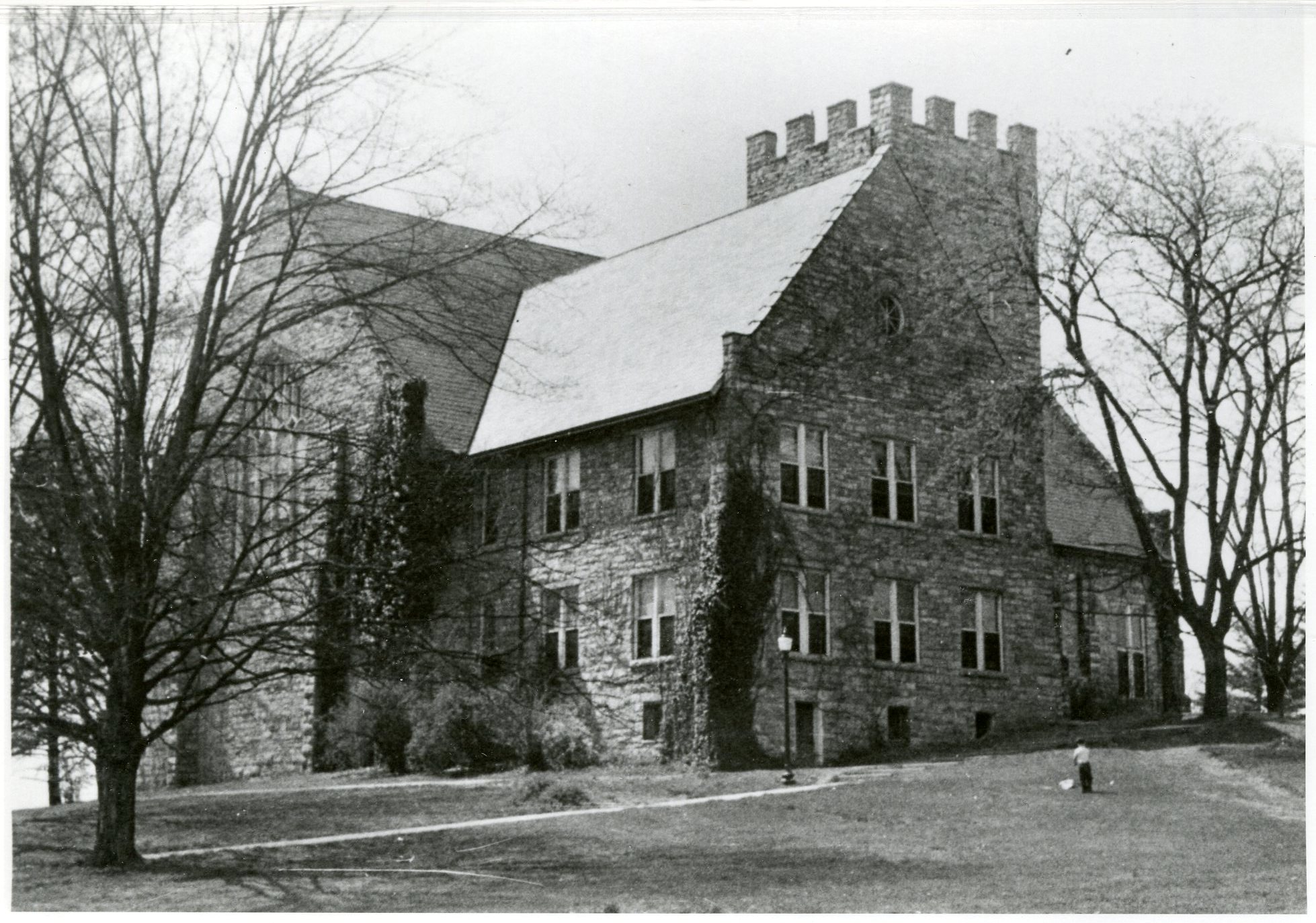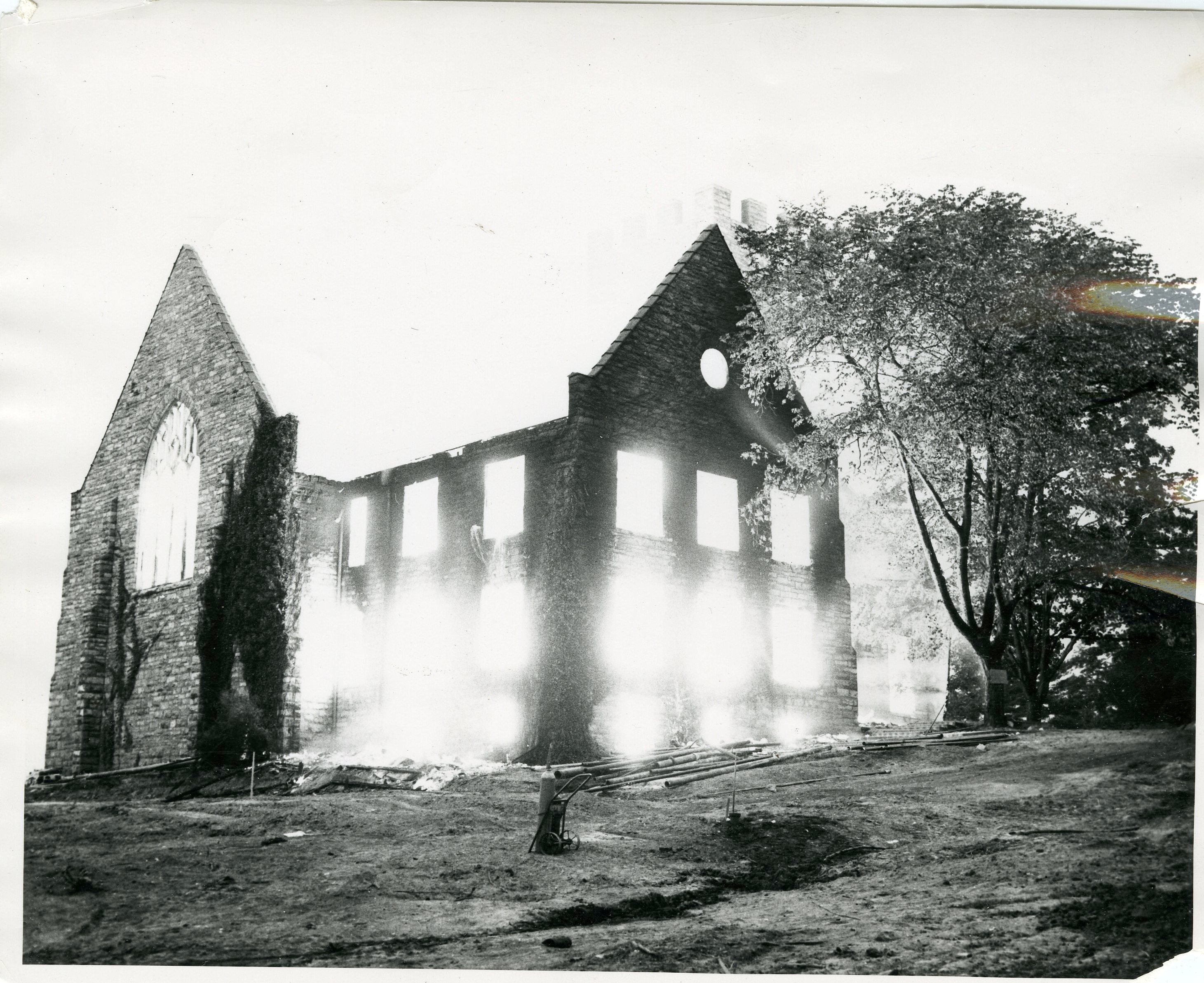 In August of 1953, the library burned in a fire. Construction of the Carol M. Newman Library began shortly after, and was completed in 1955. The images below show the finished marble staircase on the second floor, and the building from outside. (The pedestrian plaza between the library, the bookstore, Squires Student Center, and the current Graduate Life Center came later.)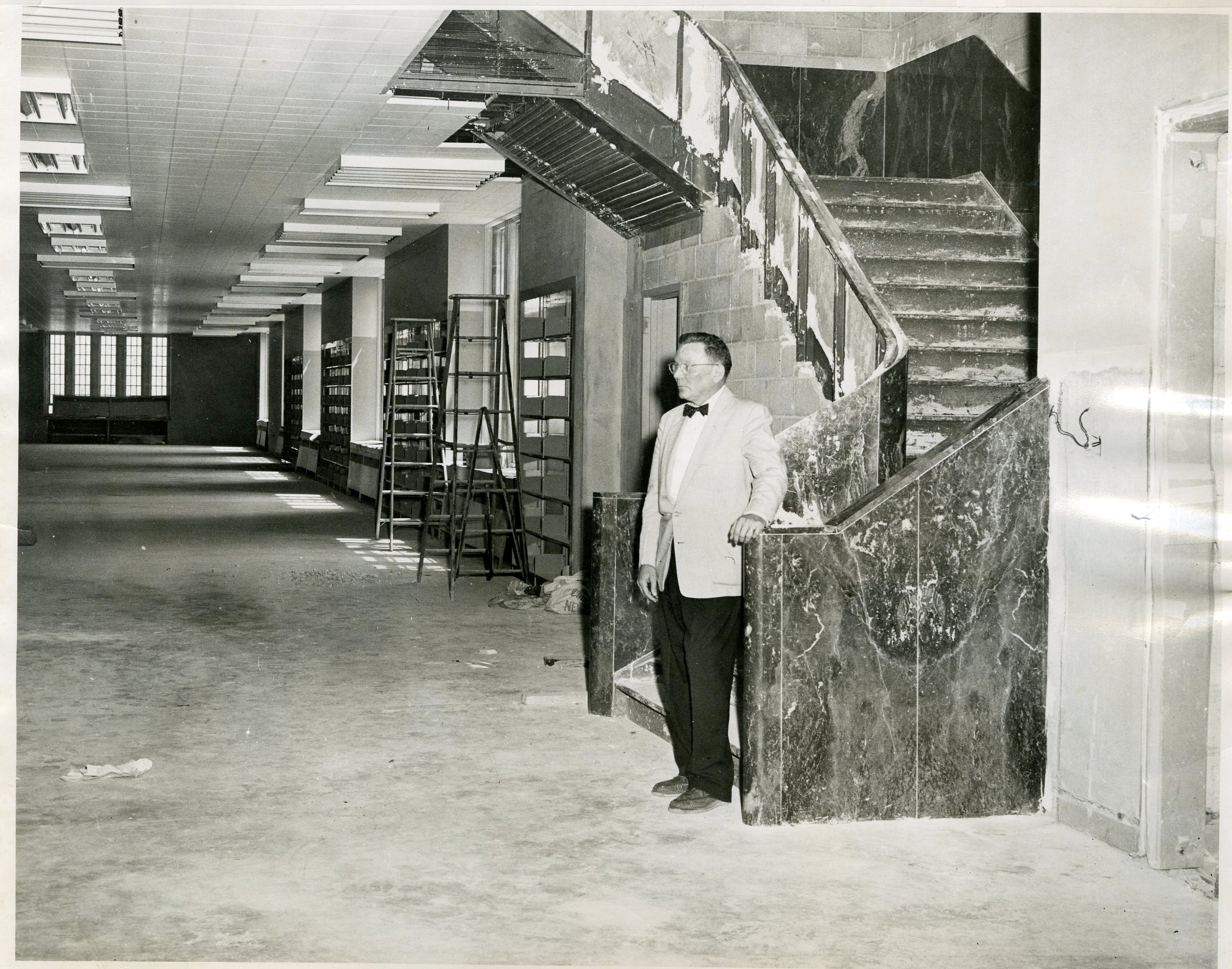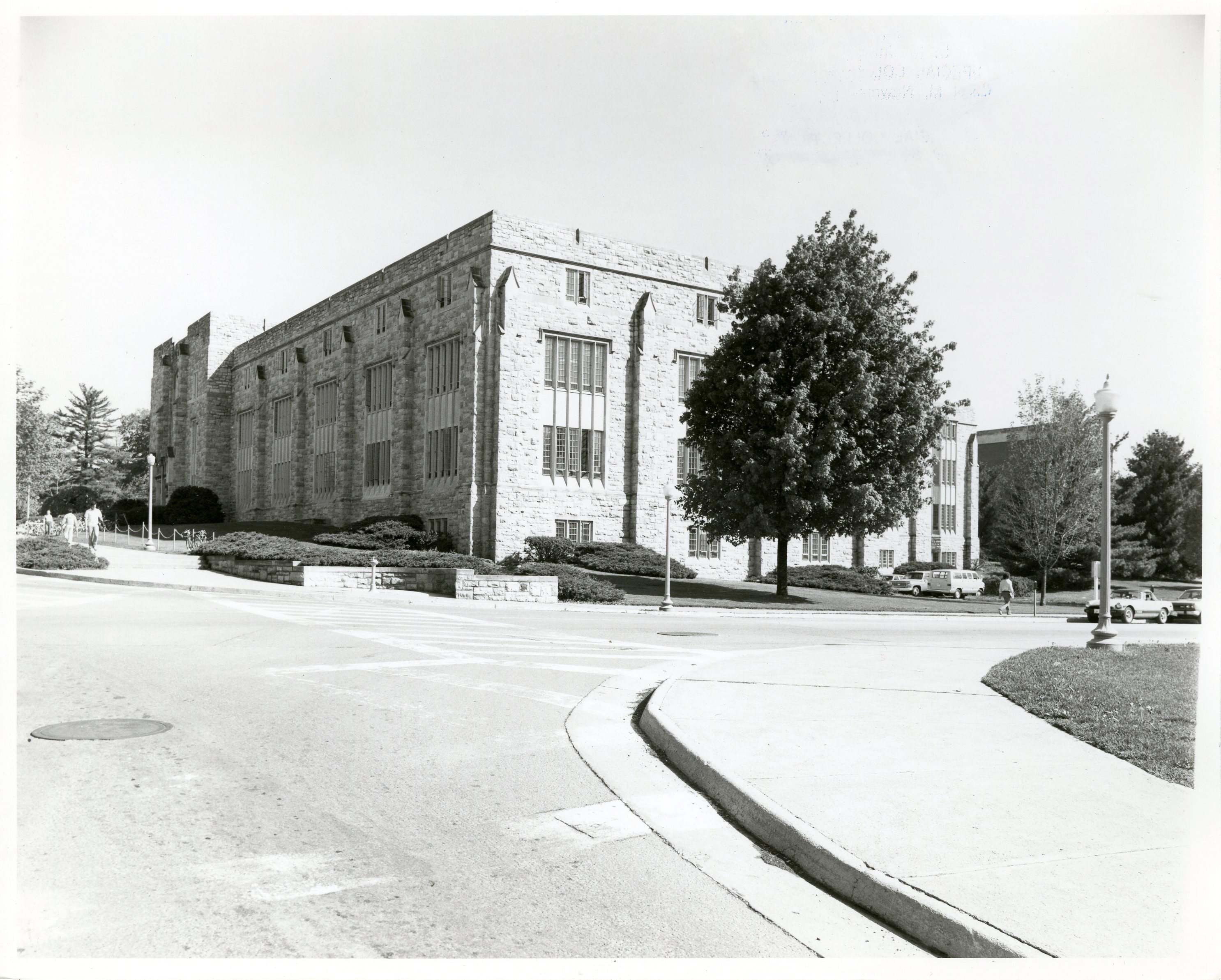 The interior of the library, at least in the older part of the building, may not look all that different. Stacks have moved and reference desks have shifted, but those familiar pillars and windows are present today. The addition, which includes the glass wall on the first floor, was completed in 1981 (after the pictures below).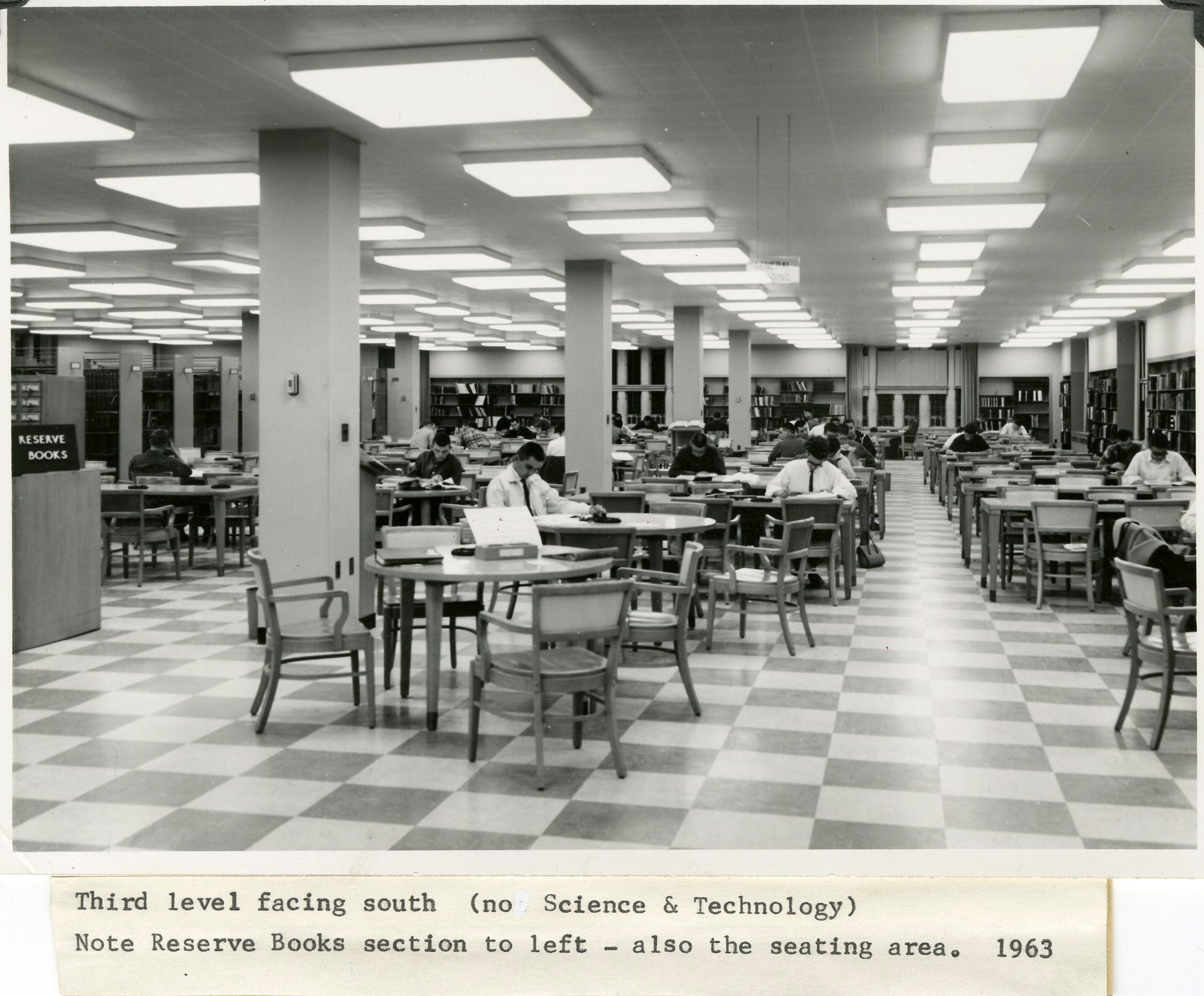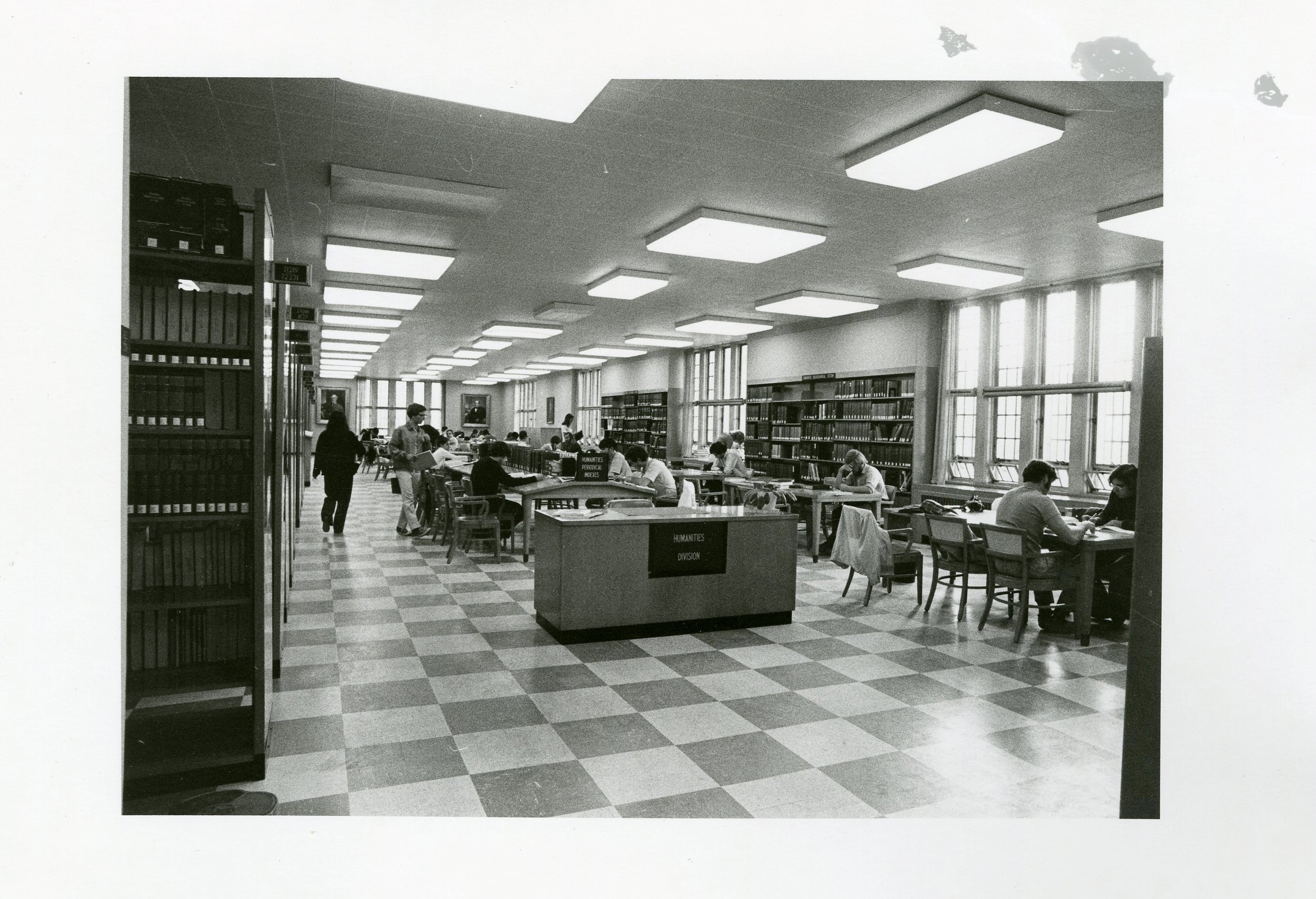 Today's building has come a long way from a single shared room in the only building on campus, but the goals are still the same: connecting students, staff, faculty, and the larger research community to the resources they need.
The pictures in this post came from the Special Collections' Historical Photograph Collection. We have thousands of photographs documenting the history of Virginia Tech, from the Corps of Cadets to sports, and from buildings to faculty and staff. There are also lots of photos of Blacksburg and its many changes through the years. So if you're curious what the corner of Main St. and College Ave. looked like the 1930s, who the first squadron of women were in the Corps of Cadets, or when basketball shorts really were short, we might just be able to help.