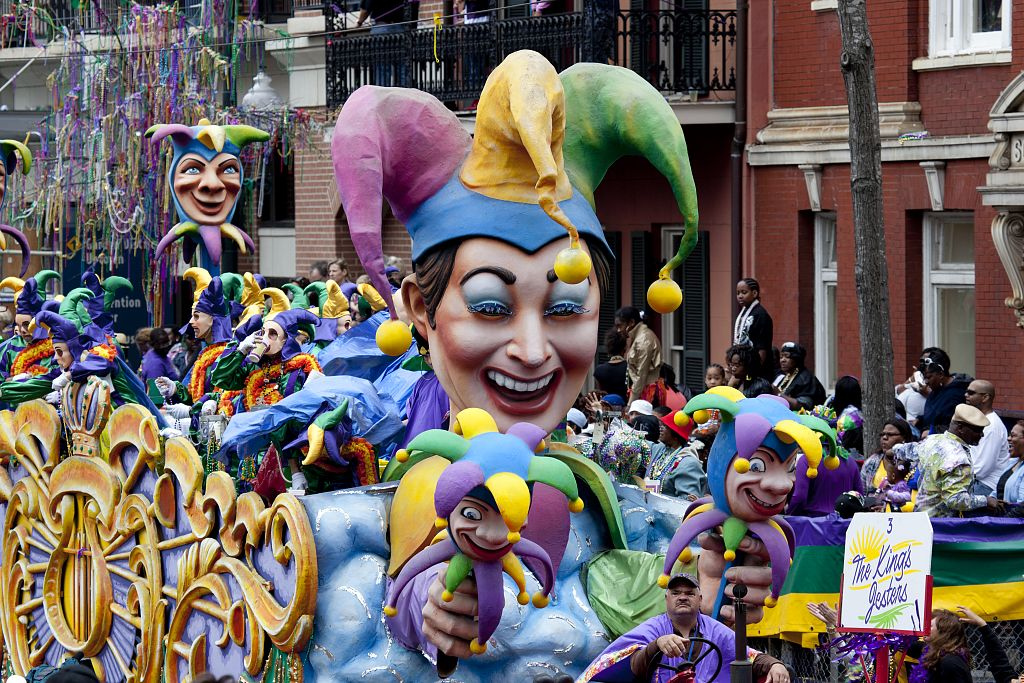 When I was a wee lass pondering my future I did what any bookish young person (pre-Google) would doI went to my local library. In this case, I went to my childhood library to interview the library director about careers in librarianship. This is the only tidbit I remember librarians love conferences.
Its true. Think about it for a moment. Librarians love information and learning new tricks of the trade and what better venue to do that in than an overly air-conditioned, poorly decorated hotel conference room in Indianapolis, Washington, D.C., or Anaheim.
Archivists also like their conferences and our big one is coming up in a few weeks. Yay, New Orleans in August! In honor of our soon to be host city I thought I would highlight some IAWA collections from the Crescent City.
One of the many institutions of higher learning in New Orleans is Tulane University. For 120 years (1886-2006) Newcomb College operated as a coordinate college of Tulane. Founded by Josephine Louise Newcombs desire to establish a college in memory of her daughter, Harriot Sophie, Newcomb College would in time flourish academically becoming by 1916 one of only seven southern schools to hold a standard college designation within the Southern Association of College Women. Two departments in particular garnered regional and even international admiration: the Department of Physical Education and the Newcomb Art School (1910-1945).
The Newcomb Art School offered an industrial art program featuring pottery, interior design, furniture making, and many other arts and crafts in an effort to educate women in the practical side of life, as well as, to provide employment opportunities for women when few existed. The IAWA has 16 original pencil drawings from students who attended the Newcomb Art School featuring drawings of furniture and interiors by Wanda Simmons and Fannie Magee.
Our next collection with a Big Easy connection is the Betty L. Moss Architectural Collection. Moss was an architect in New Orleans who opened her practice in the 1940s and continued until her death in 2007. A graduate of both Newcomb College and Tulane she was a proud New Orleans resident and an outspoken defender of building preservation and conservation. In October of 2005, a mere 2 months afterHurricane Katrina, she submitted designs for 3 + 4 bedroom prototype houses for the new New Orleans to city officials. These raised houses were designed to protect life and property and to fit the historic New Orleans lot sizes and aesthetic.
Moss along with our third New Orleanian, Abbey Gorin, worked ardently to defend against the demolition of the Rivergate, a mid-20th century Expressionist structure that existed on Canal Street, where the main thoroughfare of the city meets the Mississippi River. The futuristic convention center designed by New Orleans architectural firm Nathaniel C. Curtis Jr. and Arthur Q. Davis lasted only 27 years before it was demolished in 1995 to make way for a Harrahs casino. Moss and Gorin wrote a six-minute film about the history and importance of the structure and it is present in Gorins collection.
Our conference hotel is just a mere 0.1 mile from Harrahs casino, and I would much rather see the undulating concrete roof line of the Rivergate, meant to mimic the Mississippi River, than the bright lights of Harrahs.
If anyone has any suggestions of what I should see and where I should eat in the City that Care Forgot please drop me a line in the comments section below.