In October of 1962, Private N. B. White was at Boliver Heights, not far from Harper's Ferry. White is likely N. Berdett White, a private in Company B of the 145th Regiment, Pennsylvania Infantry. On the 19th of the month, he wrote a letter to his cousin, Darius, in reply to one received on the 12th. Like many soldiers, he offers an account of mutual acquaintances and fellow soldiers: who has fallen ill (measles was making the rounds), who was on picket duty, who has or hasn't written (or should write more!), a request for news, and even an apology for his spelling ("I dont know that I can think of eny more for my bad writing and spelling"). Like many other Civil War letters from soldiers, it offers us a snapshot of White's days in mid-October. But in the middle, he has a rather interesting story to tell. First, here's the letter itself. We'll get to that story…and a transcript…shortly.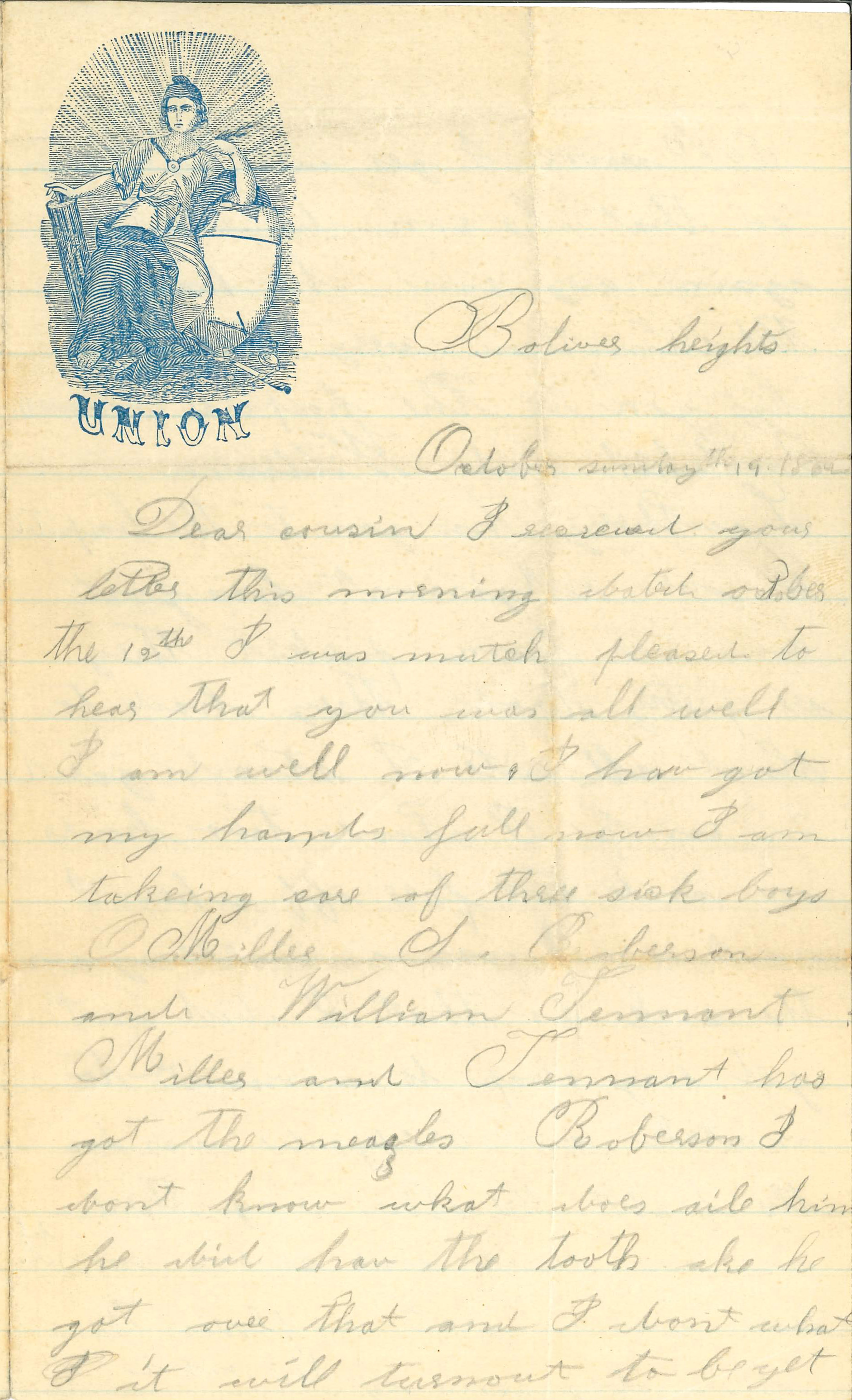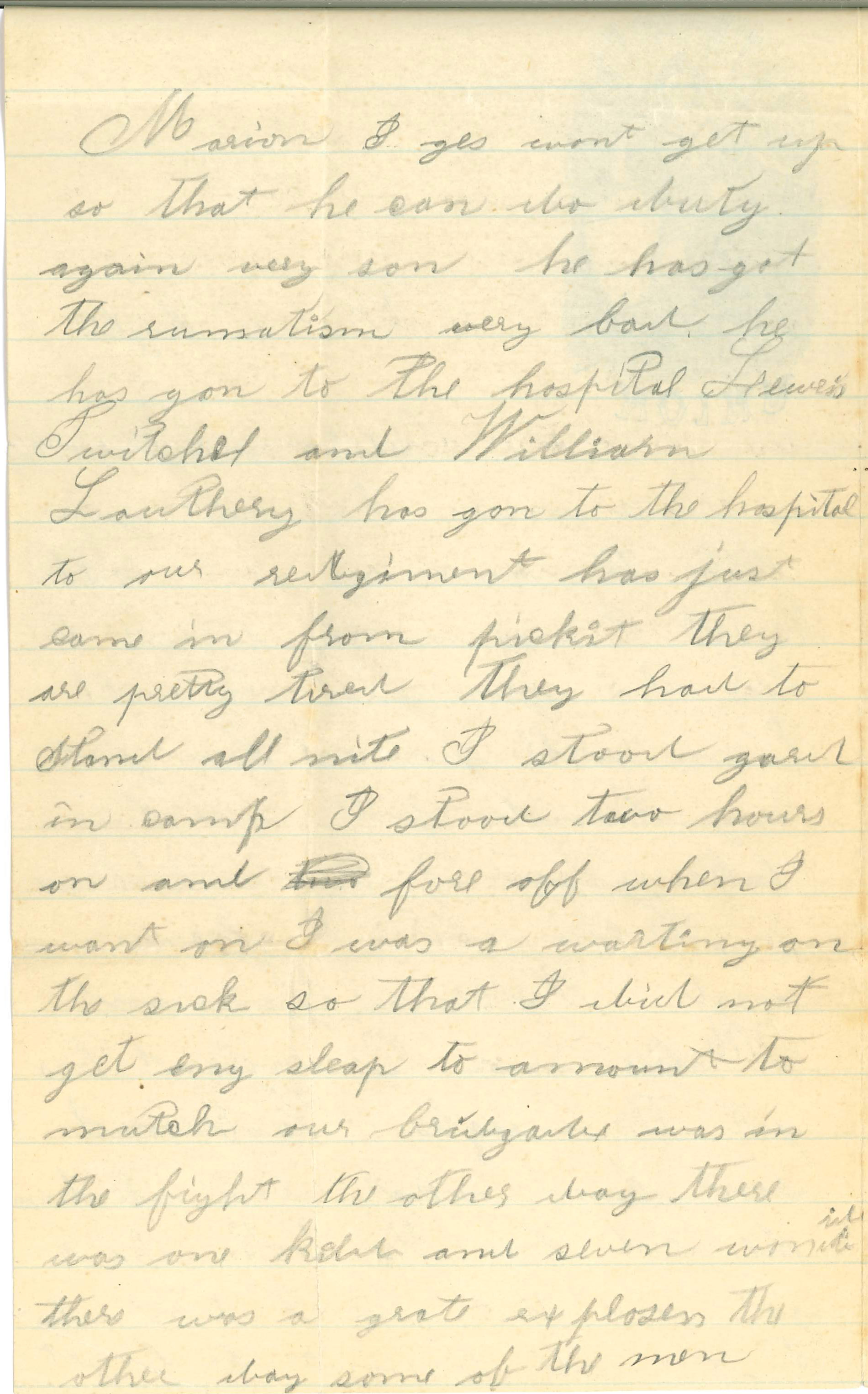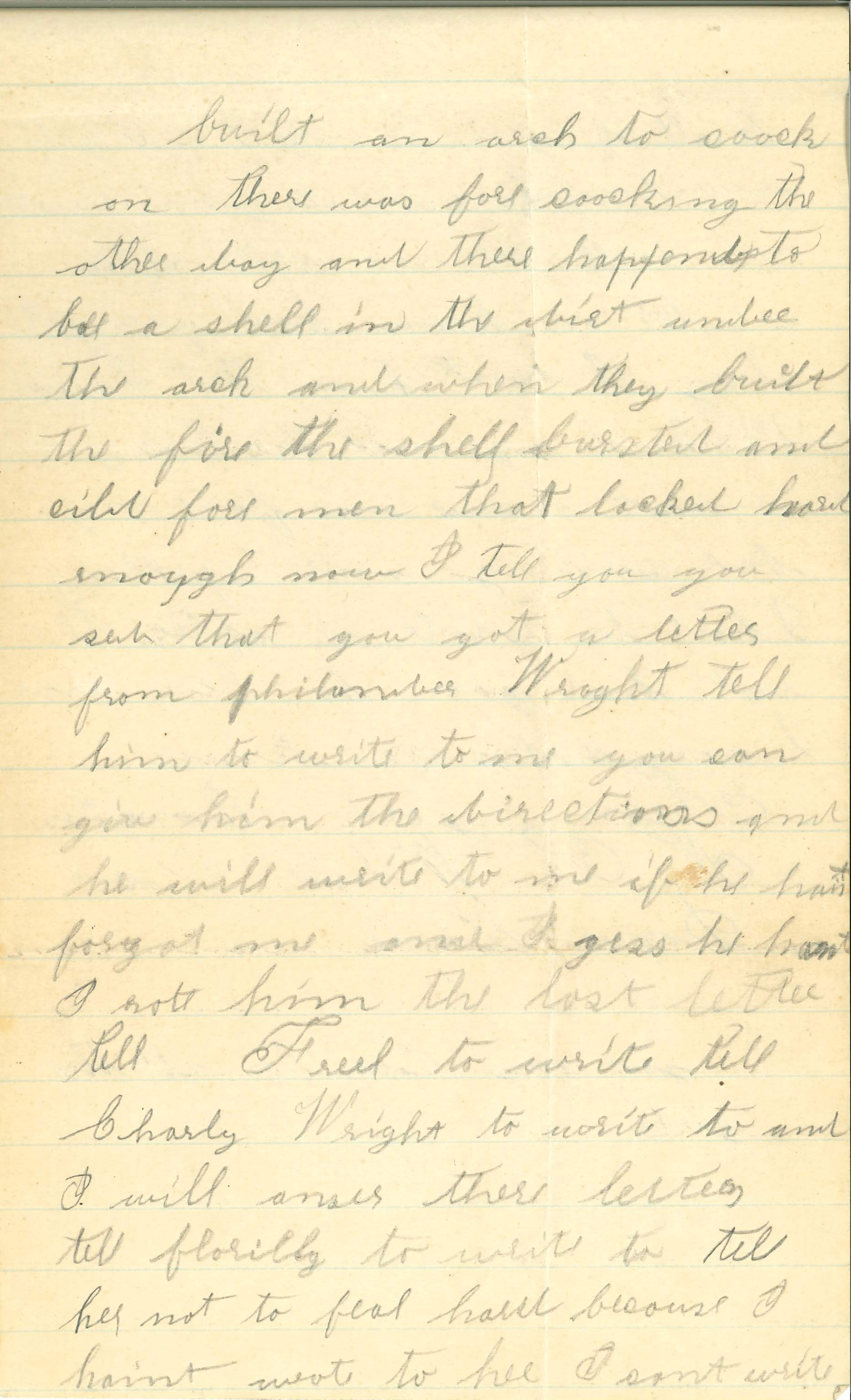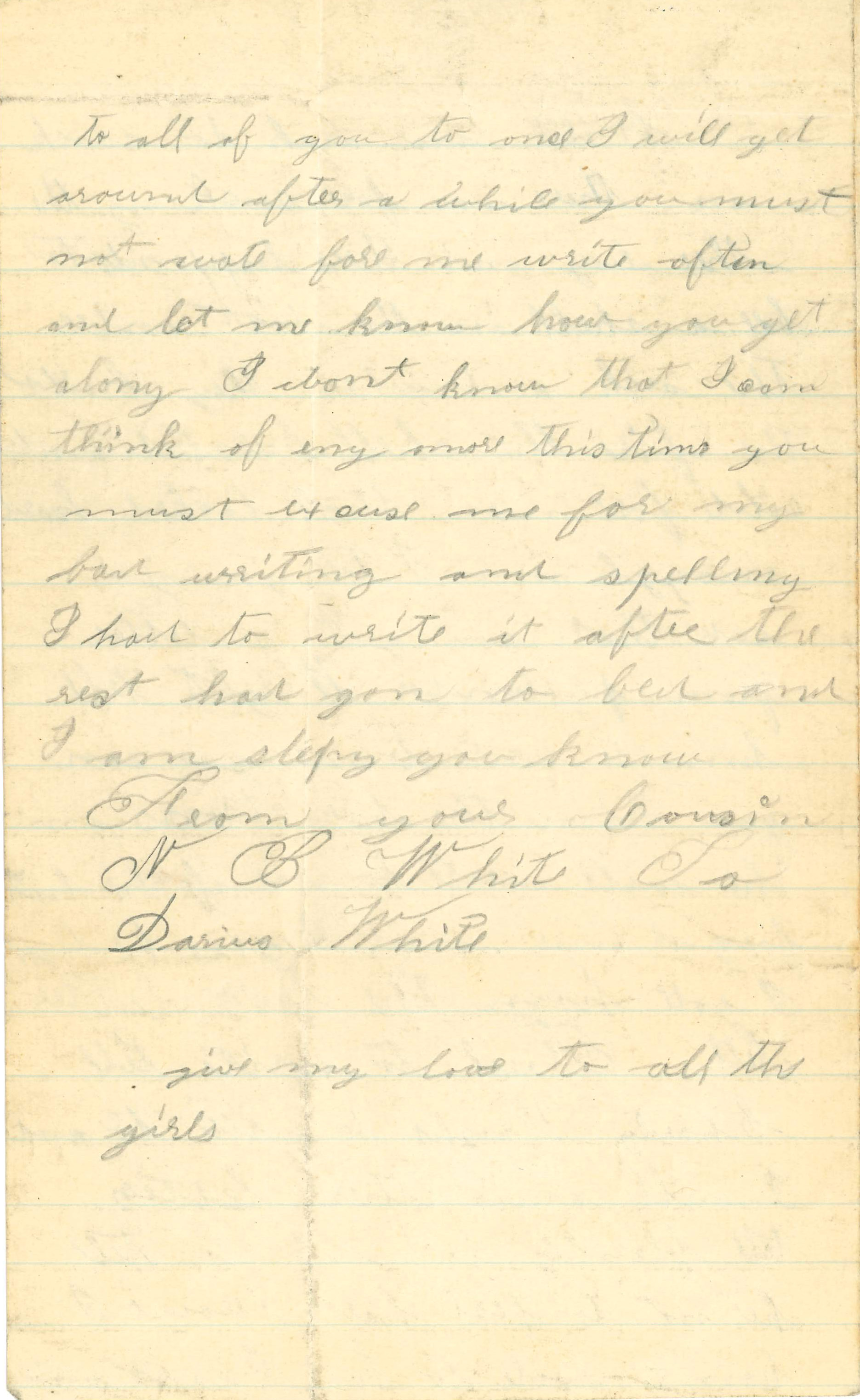 Around the start of page three above, in the midst of telling his cousin about his own sickness and a recent fight, he suddenly states "there was a grate explosen the other day." That, of course, might catch someone's attention–as it did ours here at Special Collections. He goes one: some of the men built an arch to cook on. there was fore cooking the other day and there happened to be a shell in the dirt under the arch and when they built the fire the shell bursted and kild fore men." White then goes back to talking about who his cousin got a letter from and who he wants to write him. He skips right over the lessons we might learn from this story: Always look where you dig? Don't light a fire until you know there's nothing under it? Don't stand near a cooking spot someone else built? It seems like there could be several takeaways. White, however, seems to place it in a different context. And "context," I think, is the key word.
To us–or to me, at any rate, as someone who spends too much time around food history–I find this surprise story fascinating. What did this cooking arch look like? What was it about that particular spot that seemed appropriate to build one? Was there any hint of something beneath the surface? What where they planning to cook? What kind of supplies did this Union regiment have relatively early in the war? For White, this was an off the cuff mention. After all, wasn't the news of the recent fighting, in which no one was killed and only seven wounded, far more important than an accidental explosion and death of four men? Isn't it better to focus on who is still alive, rather than think about who has died, especially during wartime? In the context of the time and his letter, most certainly. And of course, White had no idea his letter would last 156 years and I would have questions about this incident and he may not have had the details himself. He may have simply included it because it was an event of note or because it was something different to report back home.
If you'd like a little more context for this collection, the finding aid is available online. As a final note, this letter came with a transcript, so here's the content in its entirety (I just didn't want to spoil it before). Enjoy!