An Arctic Boat Journey, in the Autumn of 1854 (1860)
by Isaac I. Hayes, Surgeon of the Second Grinnell Expedition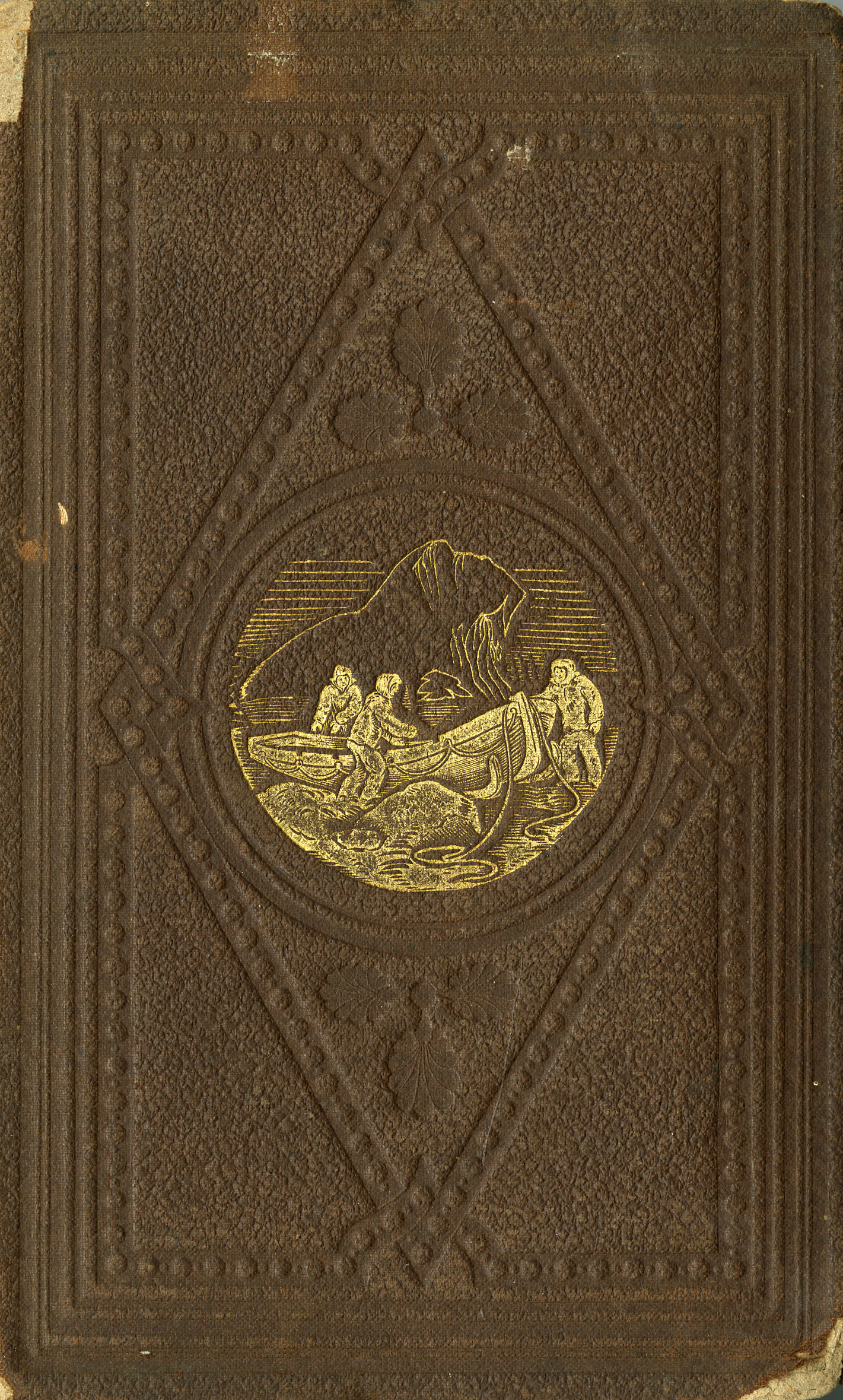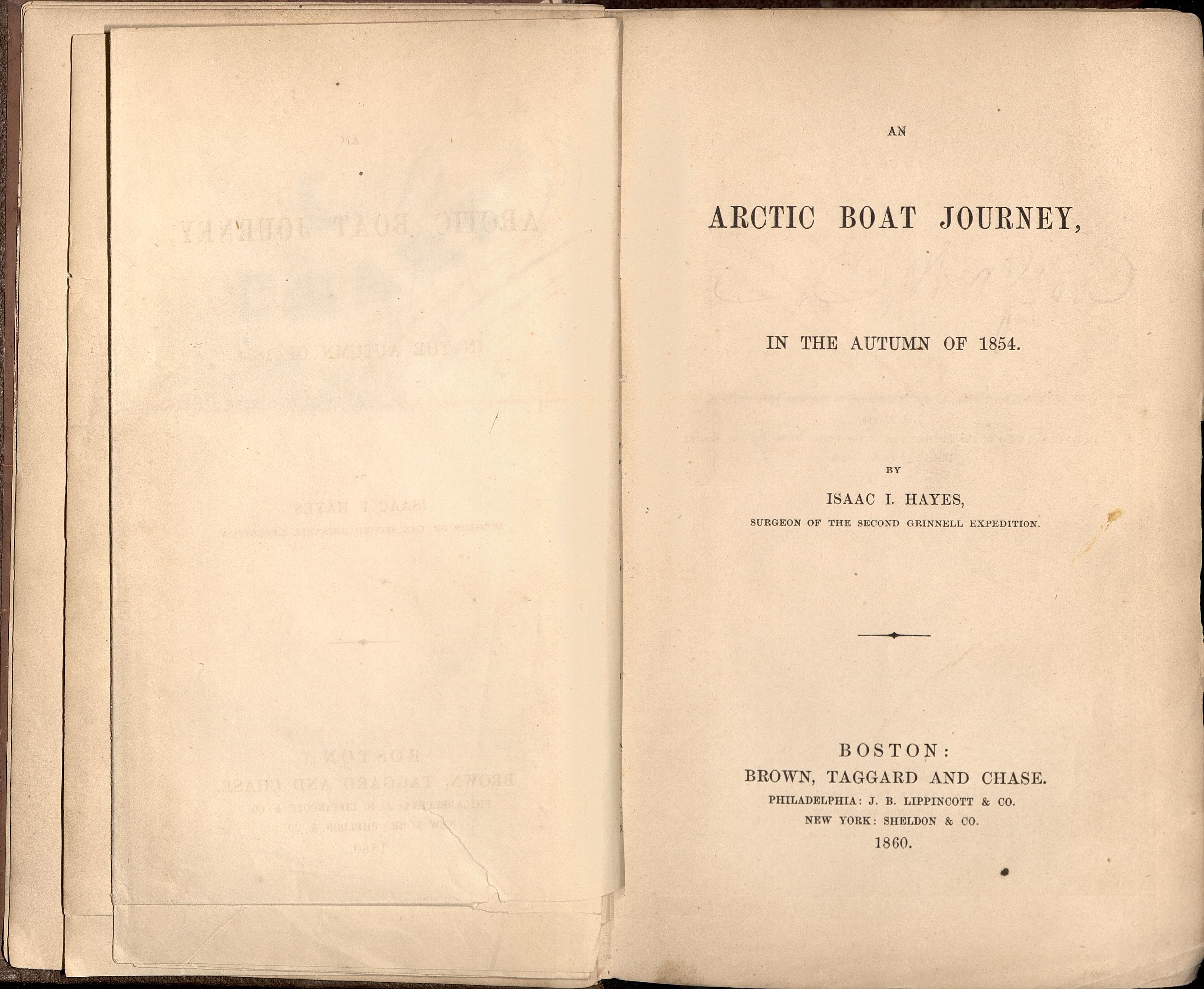 On 19 May 1845, John Franklin, an experienced Arctic explorer, led two ships and 128 men from England in search of the Northwest Passage. The last reported sighting of the ships occurred in July 1845. Between 1848 and 1859, some 30 expeditions were launched to search for the lost ships. Isaac Hayes took part in one of those efforts, one that is known as the Second Grinnell Expedition. Largely financed by shipping magnate Henry Grinnell, the brig Advance set out from New York on 30 May 1853 to succeed where his first attempt, launched in 1850, had failed. Though this first effort had located Franklins first wintering camp on Beechey Island off Greenland, it had not solved the mystery of Franklins disappearance.
Under command of Dr. Elisha Kent Kane, a veteran of Grinnells first expedition, the Advance, having spent one winter as planned in Rensselaer Harbor on the west coast of Greenland, was by August 1854, again icebound. With conditions deteriorating, Hayes and seven others, half of the surviving crew, set out for Upernavik, a Danish outpost, some 1300 miles to the south.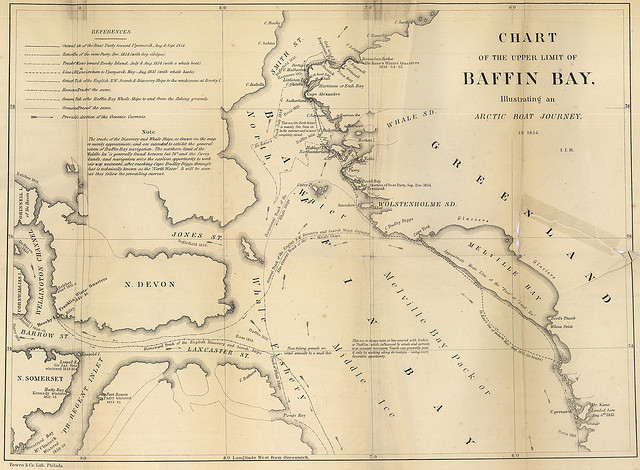 Hayess narrative is the story of a four-month journey that began with a departure from Advance on 23 August 1854 and ended, unsuccessful, nearly four months later on 12 December with a return to Advance.
The winter passed slowly away. Then spring returned, with its daylight, sunshine, and increased warmth; fresh food was obtained, chiefly form the natives; and with these aids, the people rallied. Gradually the gloom which had settled over us was dispelled. The carpenter hobbled out to repair the boats; and in proportion as our strength increased, preparations were carried on for the final abandonment of the vessel.
Despite having to spend a second winter in the ice, Kane led his crew to Upernavik after an 84-day trek over land and water that began on 20 May and ended on 8 August 1855. All but three of those who left Advance in May arrived in New York on 12 October.
Within a year Kane published Arctic Explorations: the Second Grinnell Expedition in Search of Sir John Franklin, leaving Hayes to tell the story of his own harrowing journey.
Kane died at age 37 in February 1857. Isaac Hayes would travel twice more to the Arctic.
Special Collections' copy of Hayes's book is the original 1860 edition published by Brown, Taggard, and Chase of Boston.