The papers of architect and former Virginia Tech faculty member Leonard J. Currie (1913-1996) have become my great challenge. Not the papers themselves, per se. All things considered, they are in good condition. We have received Currie's papers in four accessions over time, the last two arriving since I came to VT. There are more than 11 boxes of papers, photographs, negatives, and artifacts and it continues to be an on-going process making them available. There are a number of reasons for that, but it isn't the point I'm making today. Determining what to process when is ever-changing in an archives. Leonard Currie's papers weren't necessarily on the top of that list and, if not for happenstance, I might never have decided (happily!) to make it my project. The truth is, it started with a reference question about Six Moon Hill. More specifically, about 16 Moon Hill Road.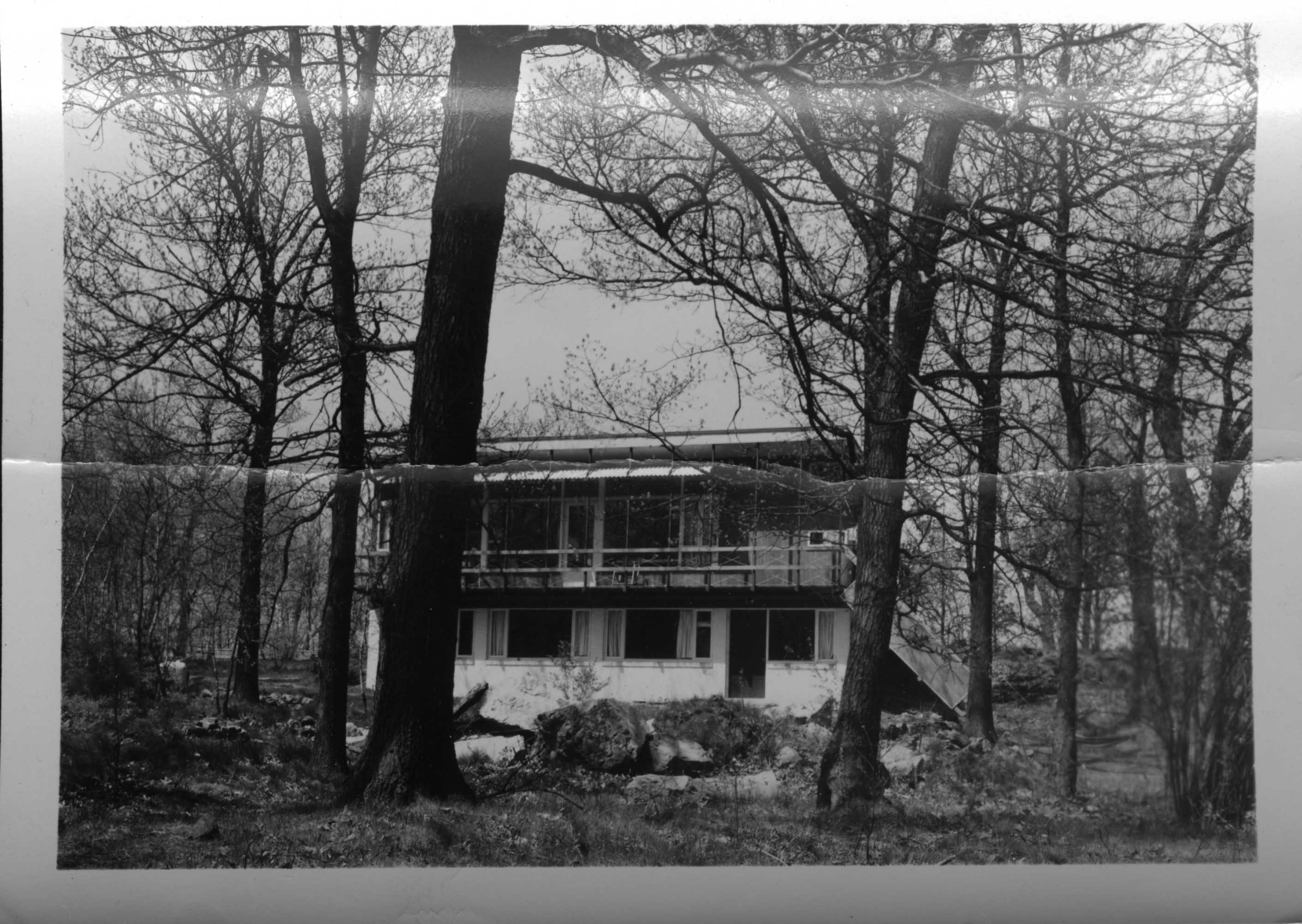 Six Moon Hill was a community of houses built by architects in The Architects' Collaborative (TAC) in the late 1940s and early 1950s. Currie,who received his Masters from Harvard in 1938, was among this group of young designers. 16 Moon Hill Road was his design andresidence. In 2011, I caught a reference question about the house, around the time the last donation of papers arrived–someone was looking for plans and photographs.
We didn't have more than two dozen images, but I had to go digging to find them. Along the way, I found hundreds of photographs and negatives from Currie's travels (he spent a great deal of time working in Central and South America) and from his work in the Blacksburg/Southwest Virginia area.I was fascinated and decided it was time someone started processing. (That someone being me, of course.)
After Harvard, Currie worked with Marcel Breuer and Walter Gropius. From 1956-1962, he worked here at Virginia Tech, before going on to become the dean of College of Architecture and Art at the University of Illinois, Chicago. When he retired in 1981, he returned to Blacksburg to live and work. He designed homes, churches, schools, and other buildings throughout the region until his death in 1996. When he and his family lived here the first time around, he designed "Currie House I," a home on the National Register of HistoricPlaces. (We have plans from that house, but that might make a great future post.) On his return in the 1980s, he designed what he refers to throughout his collection as "Currie House II." There are hundreds of photographs of the latter in his collection.
(On a side note, we also contain some papers from Currie's wife, Virginia M. Herz Currie, among our IAWA materials. You can see the finding aid here: http://ead.lib.virginia.edu/vivaxtf/view?docId=vt/viblbv00538.xml.)
Currie's papers remain, at the moment, a work-in-progress. To date, the photographs and negatives are organized and the paper files (received in no particular order) are underway. We don't have a finding aid online for the work done so far, but if you'd like to visit us and take a look, we can show you what we have.