Althoughwe have a lot of important records and collections in the university archives that document Virginia Tech's past, there are still countless stories, traditions and experiences that havenever beenrecorded. But these personal stories are just as important to understanding our history as any document from the President's office or the Office of Student Affairs. And that's where the VT Stories project comes in.
Since 2015, ateam of current students and faculty have been recording oral history interviews with Virginia Tech alumni, capturing the stories and experiences of VT students from the 1940s all the way up through the past decade. The goal behind this project is to promote engagementbetween older Hokiesand newer Hokies, with current students interviewingalumni to learn their history and make mentoring connections, in addition to sharing and preserving stories from Virginia Tech's past that may otherwise be lost.
With the publiclaunch of VTstories.orgthis month, I thought I'd share a little bit about the project and Special Collections'role. The project was started in 2015 bythe Presidents Office and is managed by faculty and staff in History, English, TLOS, the Alumni Association, and us here in Special Collections. After the interviews are recorded by the VT Stories team, fully transcribed by a professional transcription service, reviewed by the interviewees, and permissions are granted to share the stories with the public, the master files and documents are deposited in Special Collections. As the completed oral historiestrickle in, the full audio and transcripts are uploaded to VT Special Collections Online, where they are available for listening in their entirety.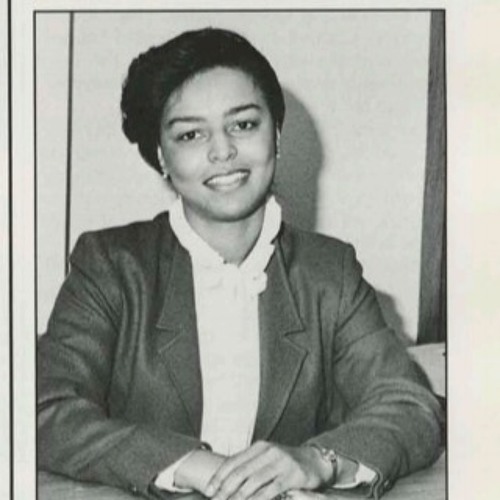 A lot of the technical skills and workflows that we developed for the VT LGBTQ Oral History Projectare being used for the VT Stories project, including the use of the Oral History Metadata Synchronizerdeveloped by the University of Kentucky. A good thing too; with over 60 interviews already recorded, and many more planned, it helps having a blueprint for managing an oral history project this big already in place.
Just a handful of the interviews are available online so far, with many more to come in the next few months. In addition to the full audio and transcripts available on our site, VTstories.orgfeatures sound clips, photos and write-ups on the interviewees, plus more information about the project and its participants. Check it out!