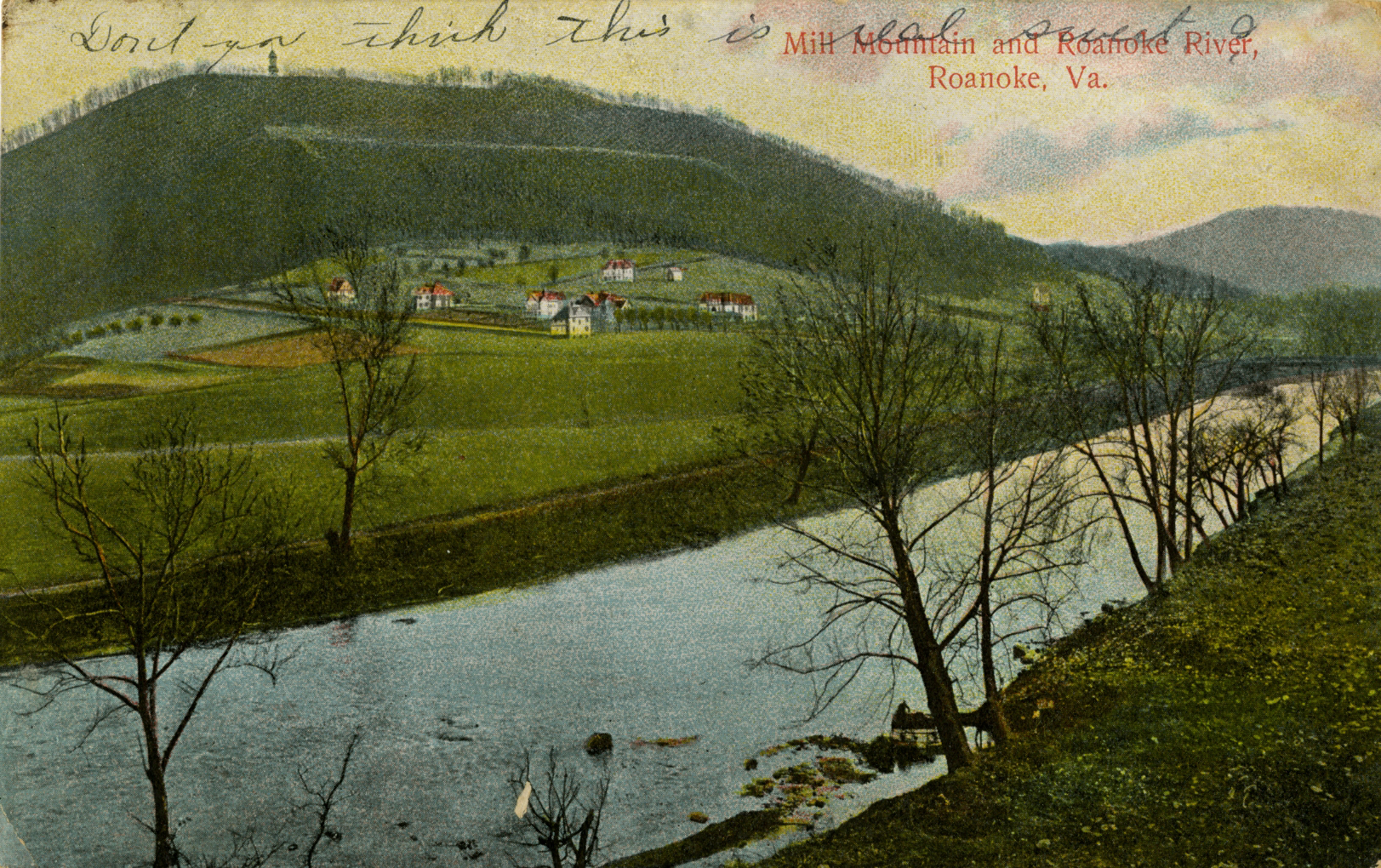 One of the most enjoyable aspects of my job as a digital collections specialist is creating displays of the interesting materials held in Special Collections. Recently Ive been digitizing our collection of Appalachian Postcards. There are some great pictures of small towns, coal mines, railroads, and beautiful scenery, and some interesting correspondence on the back too. One card also has an R.P.O. postmark indicating that it was processed on board a moving railroad car.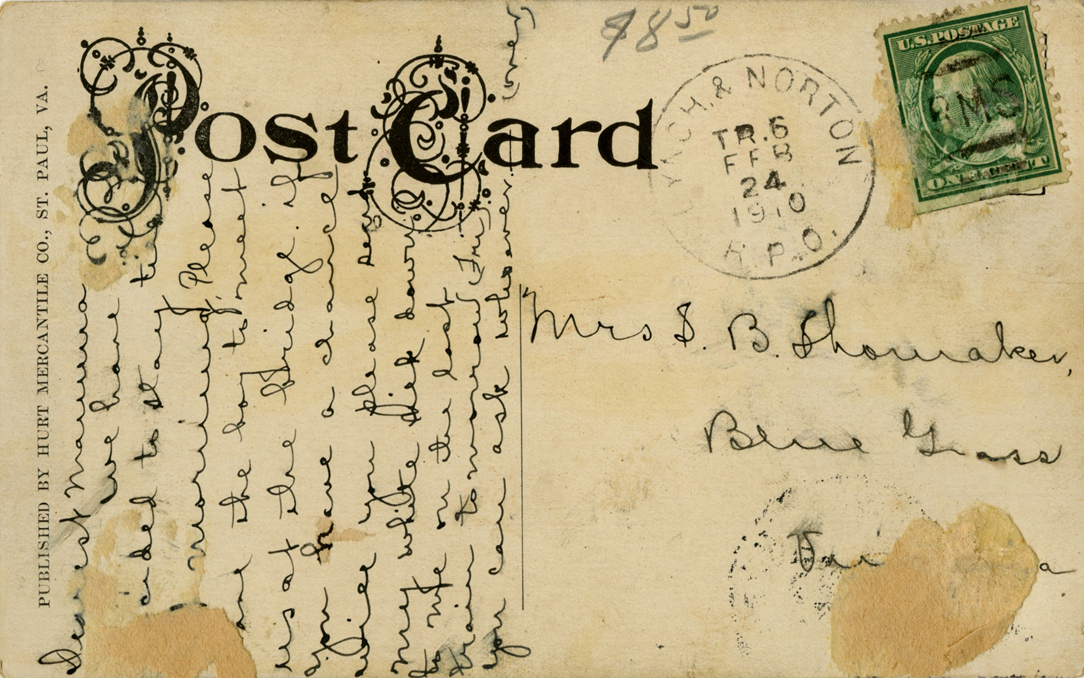 Well be sharing some of our Appalachian postcards in a slideshow on Wednesday, April 17th at Appalanche a celebration of Appalachian culture in Newman Library. Come join us for music, dancing, food, and displays between 5:00 and 7:00 p.m on the first floor. Special Collections will host a display of selected local collections in their Reading Room and members of our Technical Services department will display and demonstrate quilting techniques. There will be old time music and square dancing in the Study Caf, and Appalachian food will be served–including pinto beans, greens, and corn bread. Itll be a shindig you wont want to miss!
Appalanche is co-sponsored by Appalachian Studies and University Libraries. The event is free and open to the public.