Architecture has often been, and in many ways still is, a male dominated profession. Early female pioneers in architecture were deemed "that exceptional one" based on a quote from Pietro Belluschi, FAIA stating "If [a woman] insisted on becoming an architect, I would try to dissuade her. If then, she was still determined, I would give her my blessing – she could be that exceptional one." Virginia's exceptional one was Mary Brown Channel.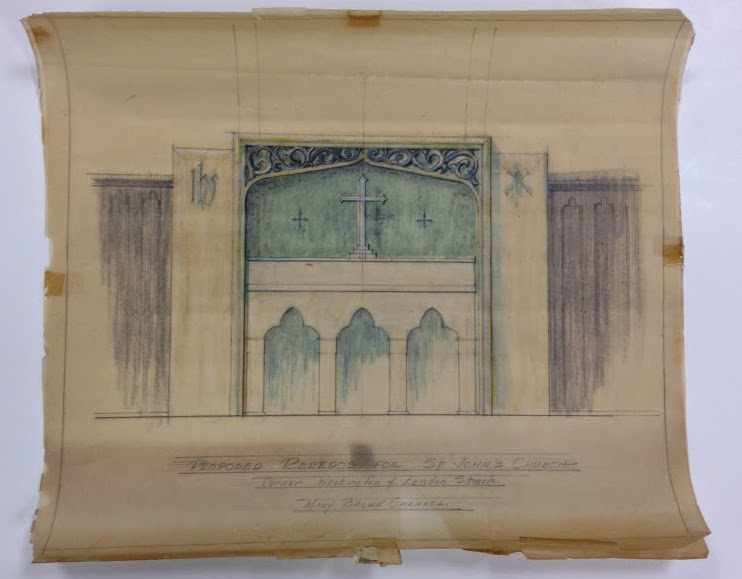 Born December 8, 1907 to William Ambrose Brown and Mary Ramsay Brown of Portsmouth, VA, Channel attended Randolph-Macon's Woman's College earning a bachelor of Mathematics in 1929. She wanted to follow her brother to the University of Virginia to study architecture, but women were not accepted into the University's graduate programs at the time. She instead applied and was accepted to Cornell University's School of Architecture.
Graduating second in her class in 1933, she was the first woman to win the Baird Prize Competition Medal. The Baird Prize was a six day design competition held by Cornell for architecture students in their junior and senior years. Channel was awarded the second prize medal for her design of a "monumental aeration fountain for the city reservoir."
Channel returned to Portsmouth, VA after graduation and began her career with the Norfolk architecture firm Rudolph, Cooke and Van Leeuwen. She drew no salary for her two years but gained valuable experience working with the team that designed the main post office in Norfolk as well as several other civic and organizational buildings. In 1935, Channel was one of three candidates in a class of five to pass Virginia Examining Board's licensing exam becoming Virginia's first licensed female architect.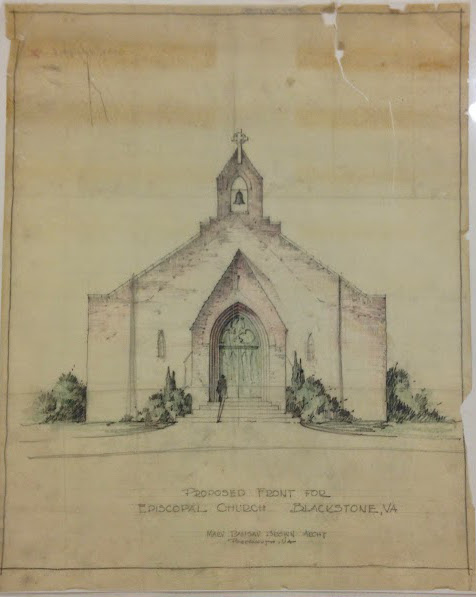 Following her licensure she opened her own practice in Portsmouth, VA. In October, 1941 she married local businessman Warren Henry Channel. After the birth of her first child she limited her practice to residences and churches. Channel retained her license until 1990 and was actively drawing plans into her eighties.
She designed structures throughout southeastern Virginia. Some of her projects include the Lafayette Square Arch housing the main entrance of the demolished American National Bank, the old Virginia Power Company Building on High Street, Channel Furniture Store in Greenbrier, numerous houses, church additions, and renovations.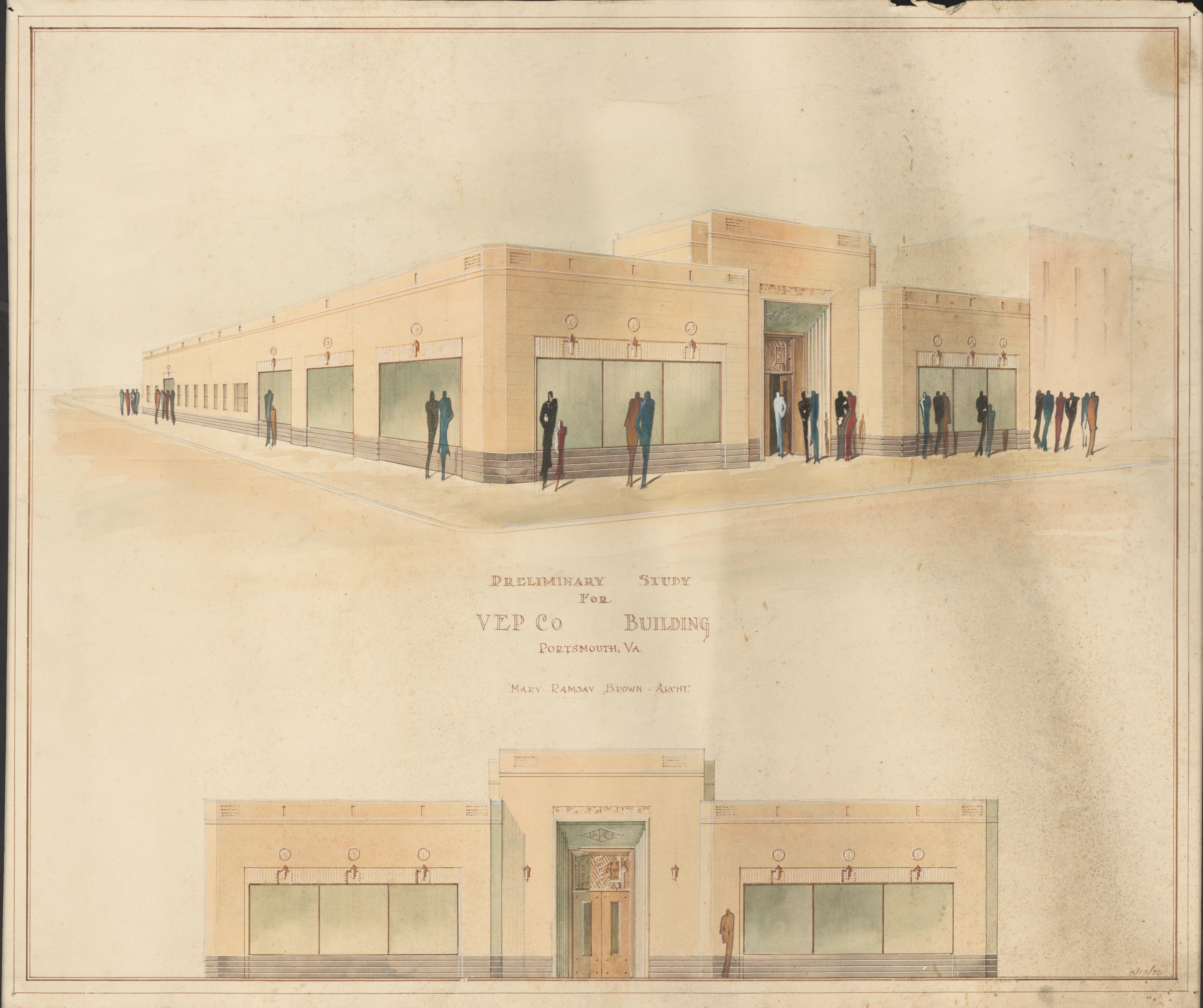 She was recognized in October, 1987, at an occasion honoring Portsmouth's local and statewide notables. Channel died in 2006.